Swedes are pleased with their new products are not as common as a modification of last year's 9-X BioHybrid. Meet the "air" concept from Saab - 9X Air.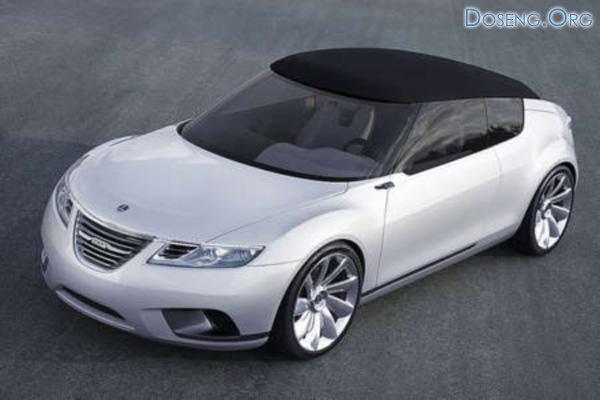 A modification that's what - hatchback cut the roof and made a retractable soft top. Therefore the air. It turned out, by the way, very well, and closed black top forms a funny cover over the passenger space. Changes occurred also in the lower part of the rear bumper - there now is a pair of exhaust pipes.
Technical filling all the same - 1, 4-liter turbo engine that runs on bioethanol E85. Power plant capacity is 200 horsepower. Acceleration to "hundreds" takes no more than 8 seconds, well efficiency at the proper level.
Now we wait for the production version of any of the two - he has to get the index of 9-1.