60-year-old invalid Daad Mohammed Murad Abdul Rahman, who does not have one leg, his whole life had 15 wives, who bore him a total of 78 children. Eventually he had to divorce to both contain no more than four wives, as prescribed by law, reports Reuters.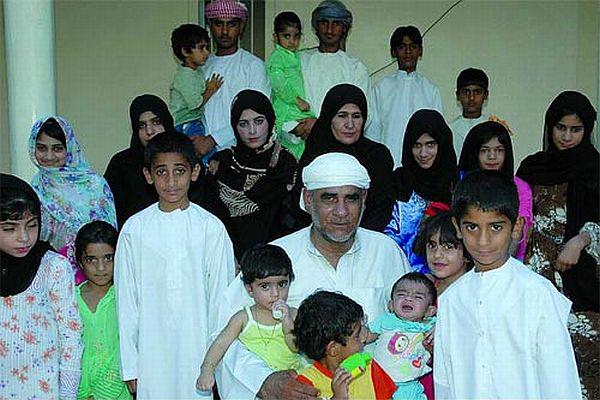 "In 2015 I will be 68 years old and I will have 100 children," - quoted him as saying the newspaper Emirates Today, which posted a photo of Abdul Rahman surrounded by some of his children, the eldest of which is 36 years old, and the youngest - 20 days. Two of his current three wives are now pregnant.
"After that I will stop marrying. To reach hundreds of children I have to get married for at least three times "- adds a pensioner.
Abdul Rahman said his large family lived in 15 houses. It contains them in their military pension, and with the assistance of the authorities of the Emirate of Ajman.
Islam permits men to have up to four wives, but the vast majority of Arabs have only one.