There are many photoset campus Pixar, but because there are talented people work, interior design changes are not so rare. I represent one of the tours, authored by Joe Utichi. Fotoset Majewski - the height of the cartoon Wall-E.
Let me remind you that the campus is located in the town of Emeryville, San Francisco, California.
Gates of Paradise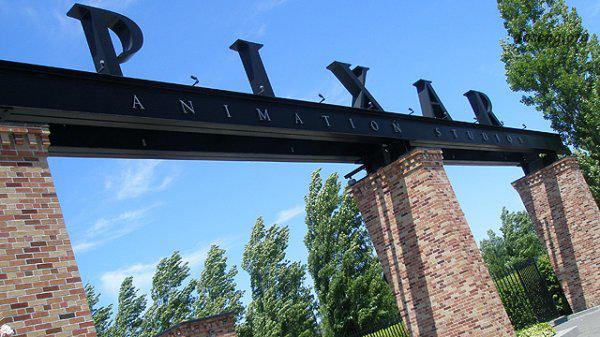 After the parking lot of a beautiful alley, through the park, we get to the main building.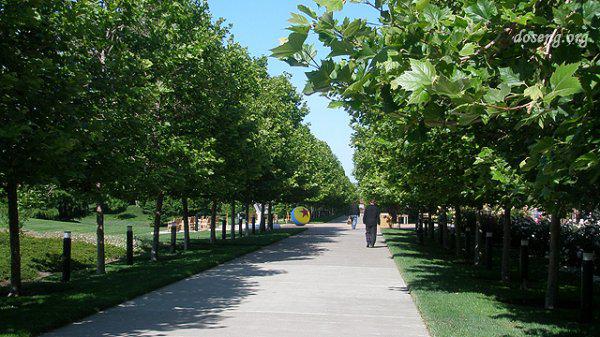 Before we get to the main building, we will see a new installation Luxo Jr. and his ball, which looks a bit more than it was in 1986.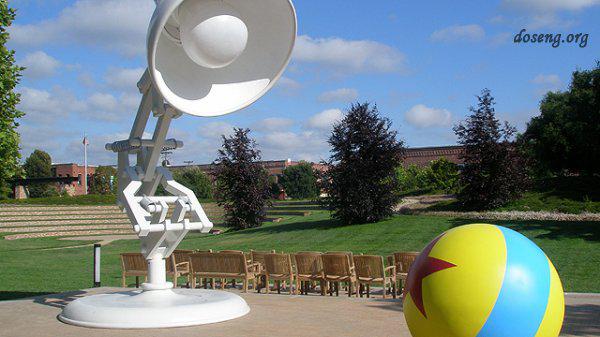 Behind Luxo Jr. We offer a wonderful garden with amphitheater, which is used for presentations and events in the open air.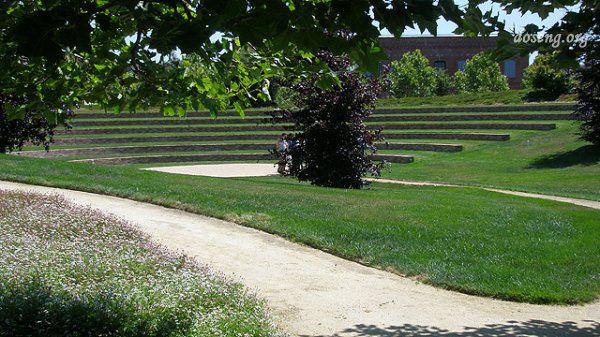 For sports, Pixar has given employees a huge swimming pool and a volleyball court. The most important thing to remind the employee that the rest are not dimensionless time, therefore there are a large clock.