Yesterday afternoon, on Sunday, in a district of Tokyo, Akihabara, there was a terrible tragedy. An unidentified man, managing a van crashed at high speed in the pedestrians.
After that, he left the car and began to slaughter - his knife, he attacked all the passers-by who had the misfortune to catch the eye of a madman.
As a result of these actions 7 people were killed and 11 were in serious condition.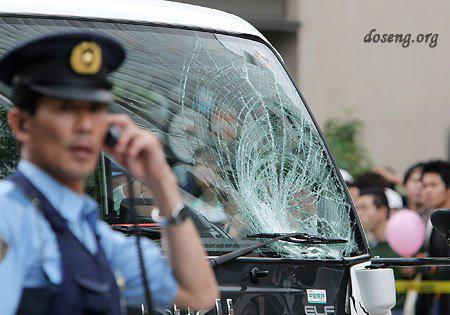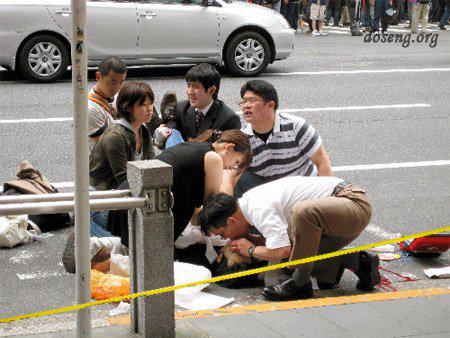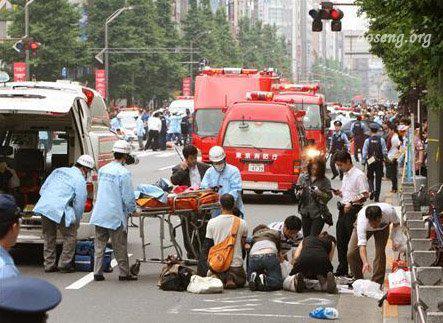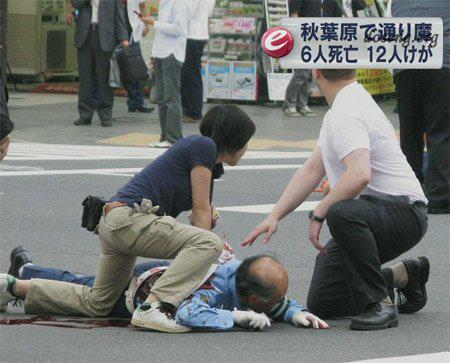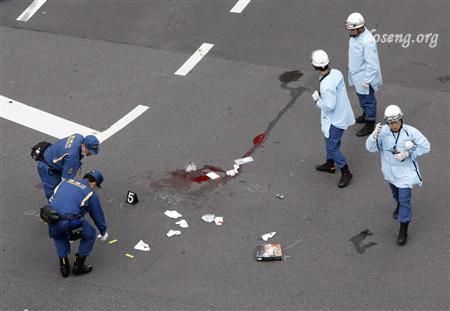 Fortunately, the police arrested the killer came to the rescue. They found 25-year-old Tomohiro Kato, a former member of the Japanese mafia, as he said, the guards order.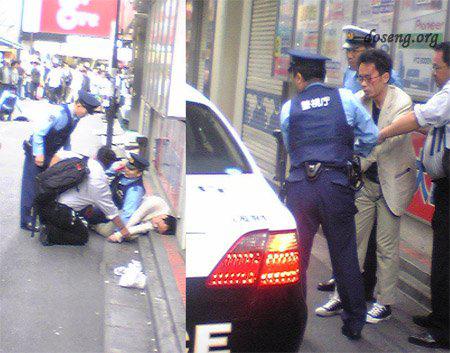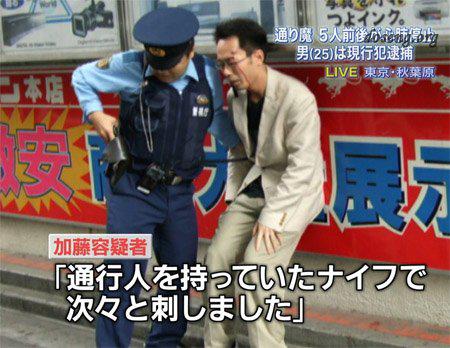 "I'm tired of living. I came to Akihabara to kill people. I did not care who I kill, "- said Tomohiro.