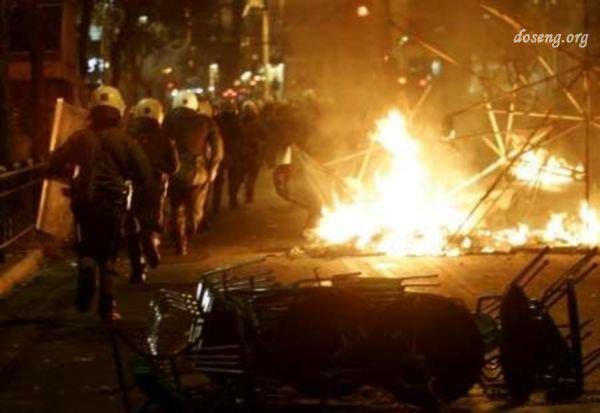 Youth Unrest began the night after a collision in routine police patrol anarchists was shot 15-year-old. After the collision the night hundreds of protesters with the police in the city, a wave of arson.
In the district of Monastiraki completely burned down four-story sports store. Another building burned down near the Polytechnic University, the fire has not yet come close to the fire because of ongoing clashes.
Also attacked with incendiary undergone several police departments. In the center of the city group of anarchists set fire to garbage cans and pelted police with stones and bottles of "Molotov cocktail».