Red double-decker bus - symbol of Great Britain, along with the Queen, Big Ben and football. But the two-storey transport was in the Soviet Union! At the end of the 30s of last century the streets of Moscow drove double-decker trolley YATB-3 made by the Yaroslavl automobile plant. After 70 years there is no longer any of the trolley or the plant, which they released (now Yaroslavl Motor Works "Autodiesel"). Since they were gone and why?
First YATB-3 produced 22 June 1938, and four days later the second. At first there were only two cars, and in 1939 built another eight.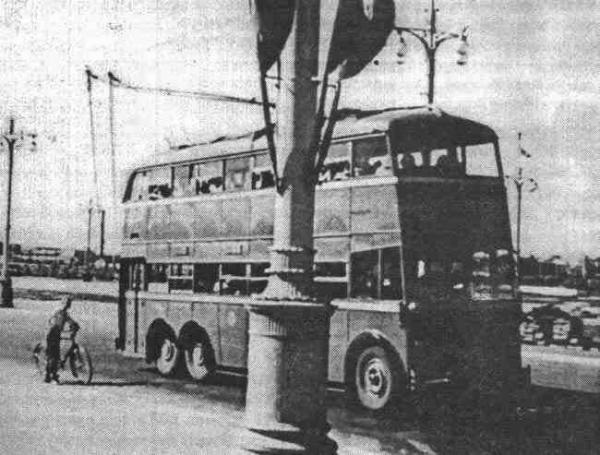 The basis of the design was taken storey city trolleybus British company «English Electric Company» sample 1935. The original design was slightly modified by our terms and conditions: have suffered steering wheel moved from right to left, and the door to the left side to the right. If the English prototype for entry and exit Use one, three-rear door, then YATB-3 also made the front door to exit. This handsome 9 length, 5 meters and a height of 4 to 7 meters could carry a total of 72 seated passengers (32 - on the ground floor and 40 in the second) and 28 standing, and only at the bottom. The electric motor with 75 kW (101 hp) enables the trolley to reach speeds up to 54 km / h.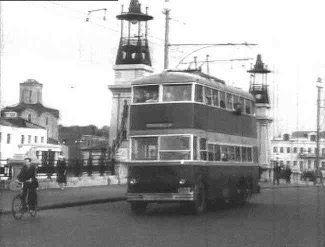 For its time, "YATB-3 'contains a lot of technical innovations: ventilation, electric heating, elegant interior, display" Free places are not "above the entrance. The case was made all-metal, with a frame made of rectangular pipes, not of wood, as was done previously. For the first time it has been applied Reserve power batteries, wide, three-door, dual braking system.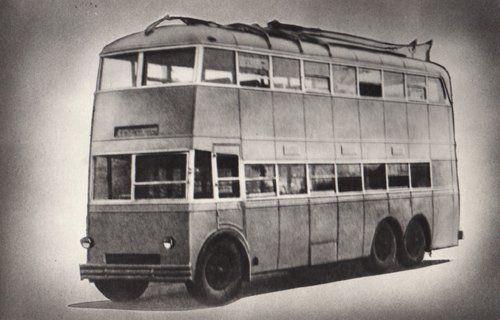 But, unfortunately, our experience of operating conditions revealed a number of structural shortcomings, put paid to the fate of the first and the last Russian double-decker trolley.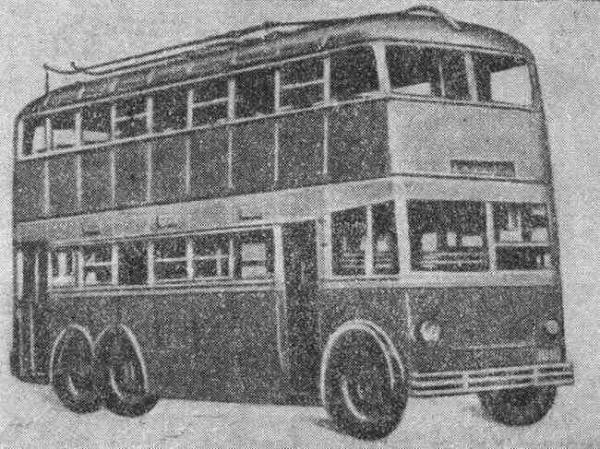 Snow and ice in the winter makes the management of heavy machine extremely difficult. In addition, the motion is not on smooth asphalt, and on the "normal" Russian winter street at having a high center of gravity YATB-3 appeared dangerous buildup. Additional inconveniences created and a staircase to the second floor. In winter, her steps are constantly adhering snow shoe incoming passengers, and the use of it becomes simply dangerous.