At the auto show, which will be held in September this year in Frankfurt (Frankfurt Motor Show), the BMW will provide to the public a new concept car - Vision EfficientDynamics. This sports car is made on the 2 + 2 is lighter than other cars of BMW, and has improved aerodynamics, which should have a positive impact on fuel consumption of this vehicle.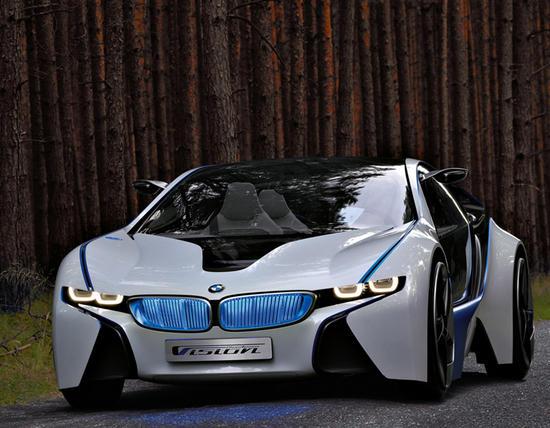 The car is driven by a diesel engine and a pair of electric motors. Trehtsillindrovy turbocharged diesel engine, 1.5-liter develops a constant power of 163 horsepower. Power is transferred to the rear axle through a double gearbox.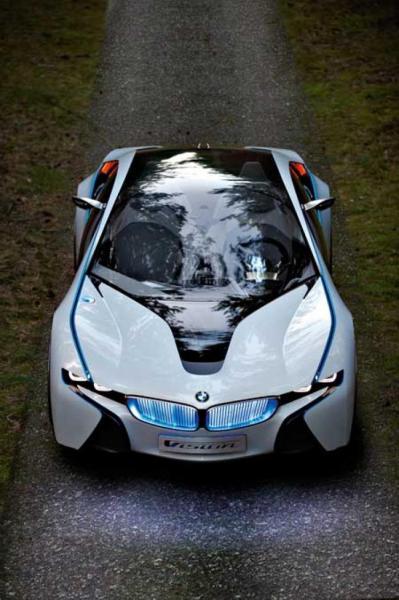 Two motor vehicle driven wheels of the front and rear axle, one on the motor axle. The electric rear axle is located between the diesel engine and transmission, its continuous power is 33 hp, peak - 51 hp The second engine driving the wheels of the front axle more powerful. It provides a constant power of 80 hp and peak - 112 hp, within 30 seconds of time. In a short period of time, up to 10 seconds, the engine is able to issue a power of 139 hp
Vehicle during movement can use the power from each motor separately, or all three simultaneously. The total capacity of the engine and transmission car will enable it to accelerate to 100 km / h in 4.8 seconds. Its top speed limited electronically, is 250 km / h.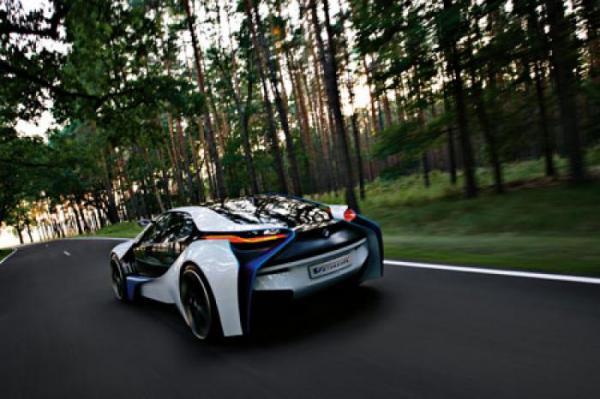 The interior of the interior as well as exterior cause an overwhelming impression, although performed in compliance with all the traditions of BMW. These feelings can not be described, you would be better to see for themselves this by viewing the images presented.