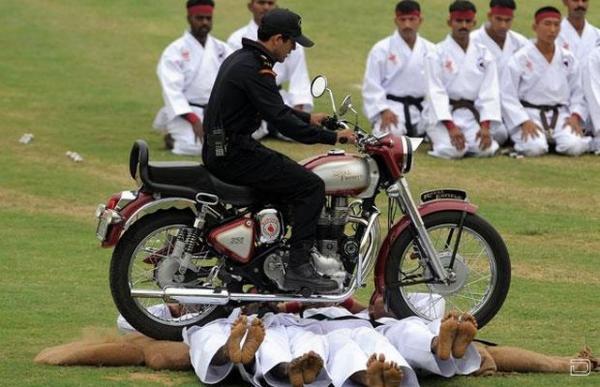 Indian National Security Guards (NSG) have shown these skills in martial arts ...
The demonstration was held on the occasion of the 25th anniversary of the NSG in Gurgaon, some 50 kilometers south of New Delhi.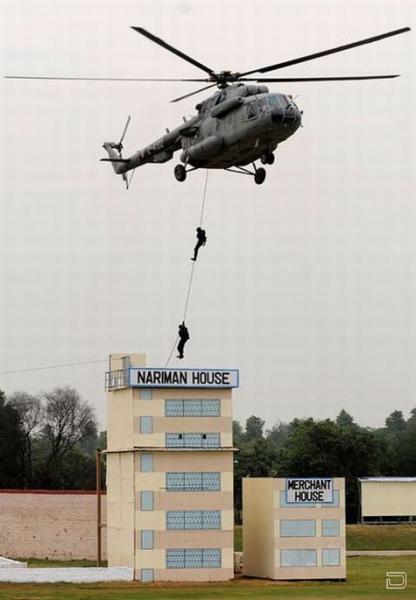 "Black Cat" is the power of the Federal Reserve was created in 1985 and prepared for the fight against theft and counter-terrorist operations.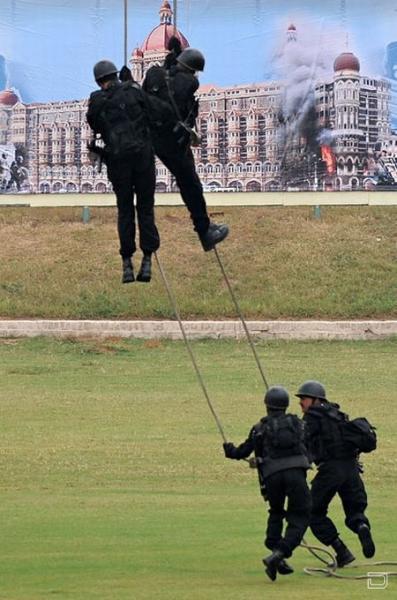 NSG modeled after a UK elite of the Special Air Service (SAS) and the GSG-9, a group of experts of the German police operation.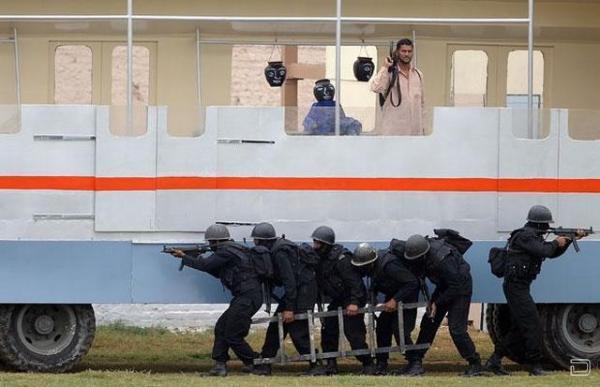 The Indian government has recommended the creation of a regional division of the NSG after the attack in Mumbai on November 26 last year, where 10 militant Islamist extremist killed 166 people and injured more than 300 in the 60-hour Killing Spree.