It happens that during a speech skaters suddenly slips or falls, which can lead to unpleasant consequences.
Many are trying to treat with what has happened with a smile - they say, happens to everyone.
At the Olympic Games in Turin in 2006.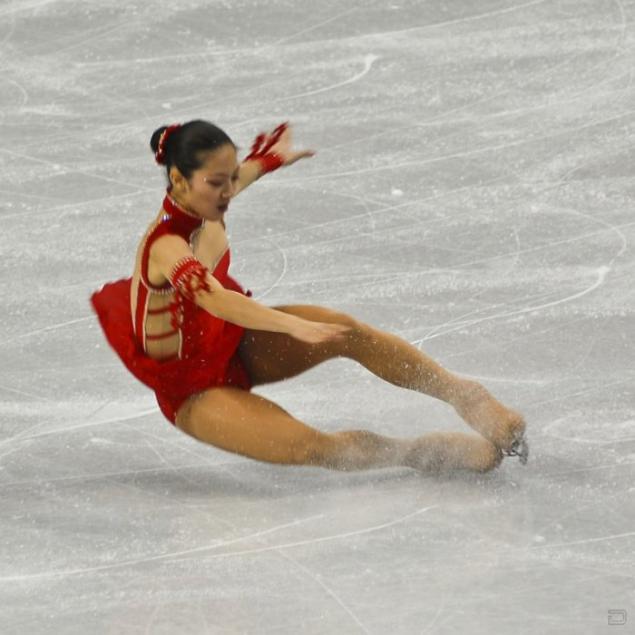 Competitions 2009 at the Four Continents Figure Skating Championships in Vancouver.
There's also at the same time.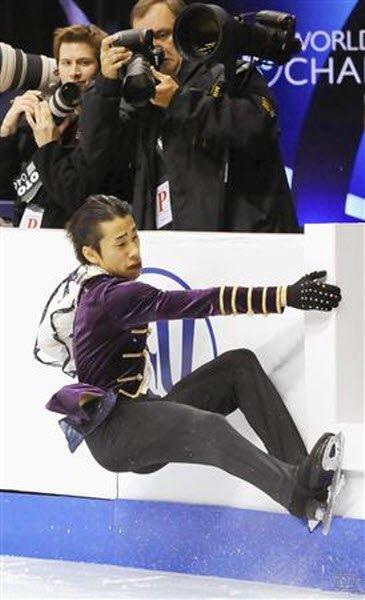 Oda of Japan cut into a billboard on the World Figure Skating Championships 2009.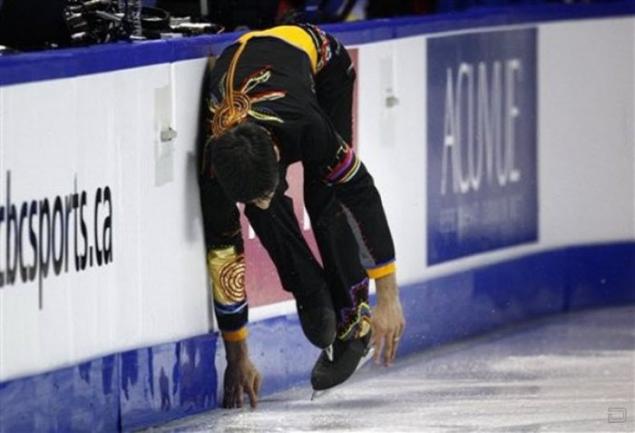 Samuel Contesti from Italy entered the board after falling during the Canadian Figure Skating Championships November 21, 2009. (AP Photo)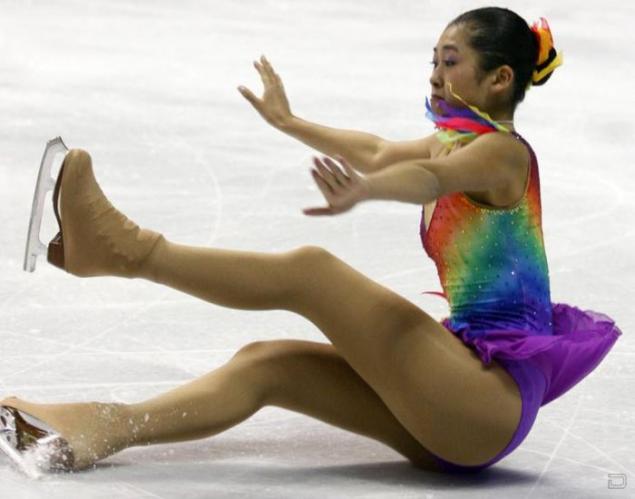 Ellie Kawamura falls during a short speech in the women's program U.S. Figure Skating Championships January 21, 2010. (REUTERS / Lucy Nicholson)
American Amanda Dobbs falls during the free speech Championships Four Continents Figure Skating Championships January 29, 2010 in Jeonju south of Seoul January 29, 2010. (REUTERS / Jo Yong-Hak)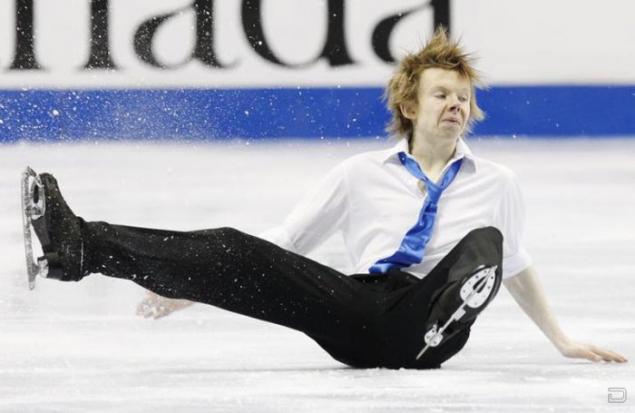 Canadian Kevin Reynolds fell to the Canadian championship in 2010 in London, Ontario, February 15, 2010. (REUTERS / Mark Blinch)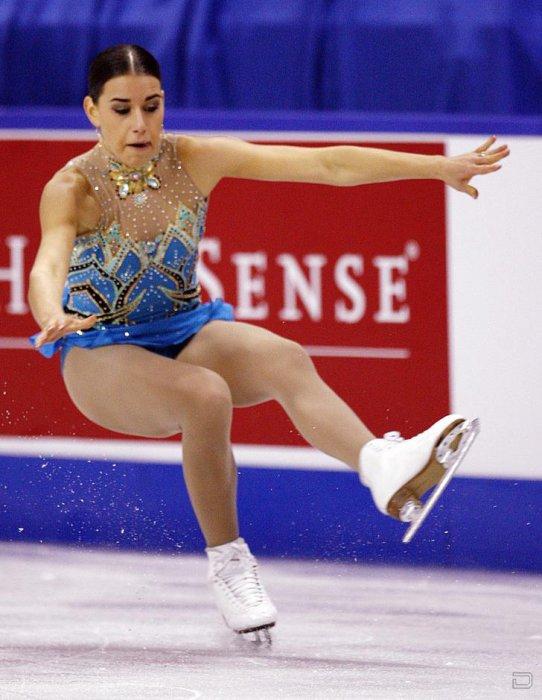 Canadian Cynthia Faneuf falls in international competitions in figure skating in Canada November 21, 2009. (REUTERS / Mike Cassese)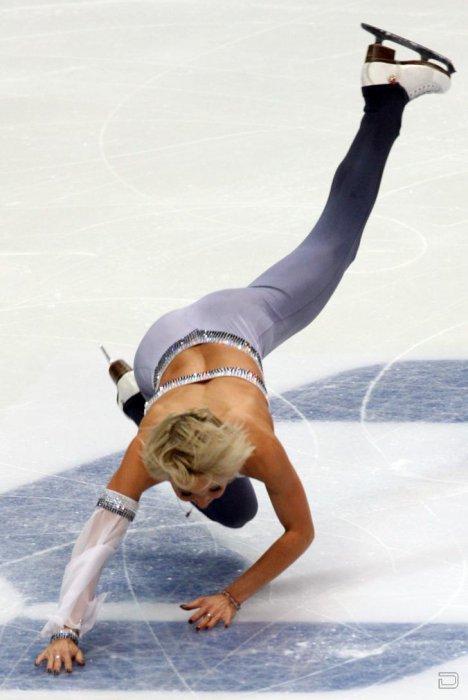 Annette Ditrt from Germany fell during the short program in the competition in Moscow October 23, 2009. (EPA / ANATOLY MALTSEV)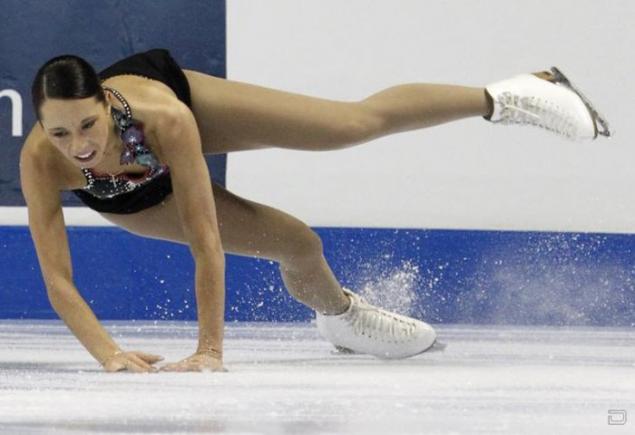 Canadian Mirian Samson fell to the Canadian Figure Skating Championships in London, Ontario, January 16, 2010. (REUTERS / Mark Blinch)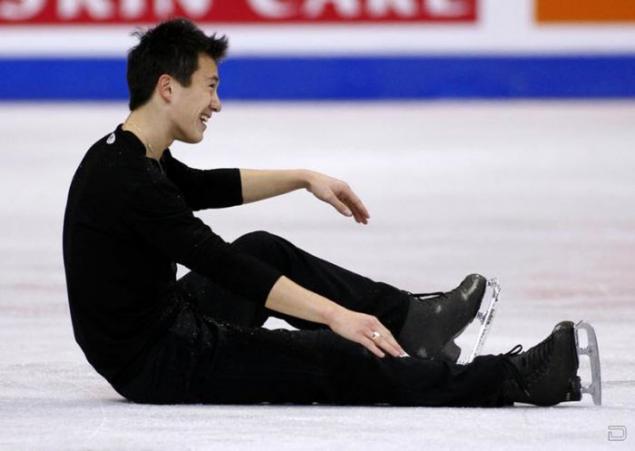 Patrick Chan of Canada laughs at his own fall in Los Angeles March 23, 2009. (REUTERS / Danny Moloshok)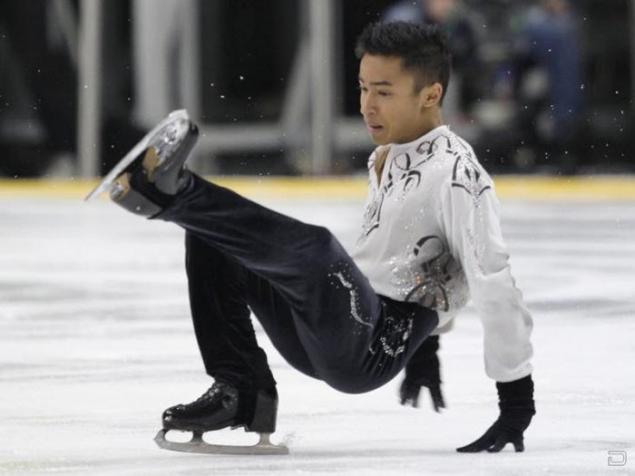 Florent Amodio of France falls on the ISU Grand Prix of Figure Skating in Moscow October 23, 2009. (REUTERS / Grigory Dukor)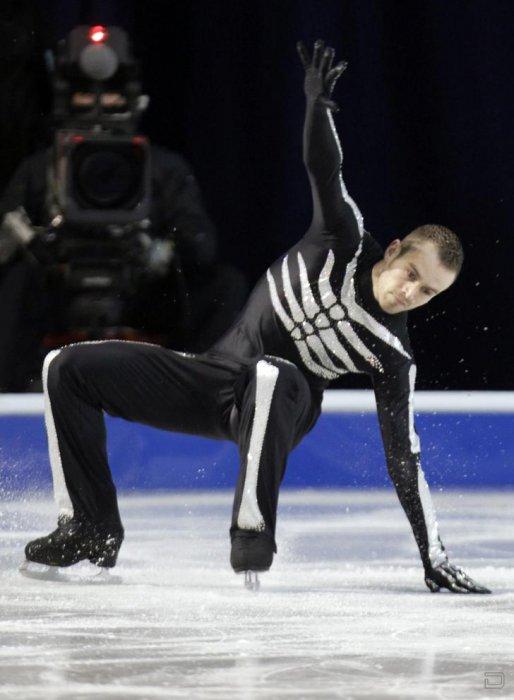 Kevin Van Der Perren of Belgium falls during the short program at the European Figure Skating Championships in Tallinn, 20 January 2010. (REUTERS / Ints Kalnins)