Underwater Museum de Keyersa Jason Taylor characterized in that it is ... under water, and sculptures created not only for contemplation museum visitors, but also as an artificial habitat for corals.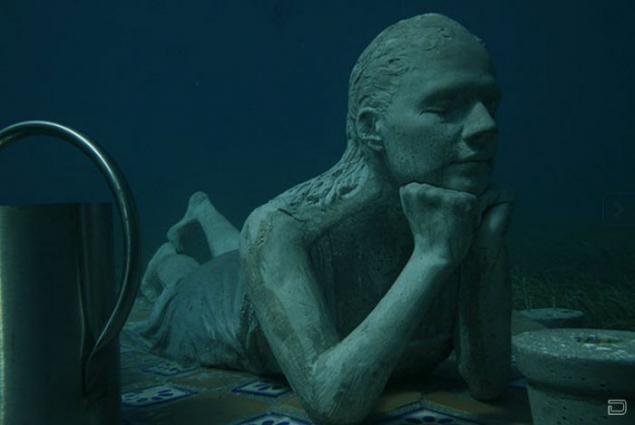 Underwater Museum in Cancun and Isla Mueres announced the second phase of the project: the museum, which is under water off the coast of Mexico, will be installed 400 concrete sculptures.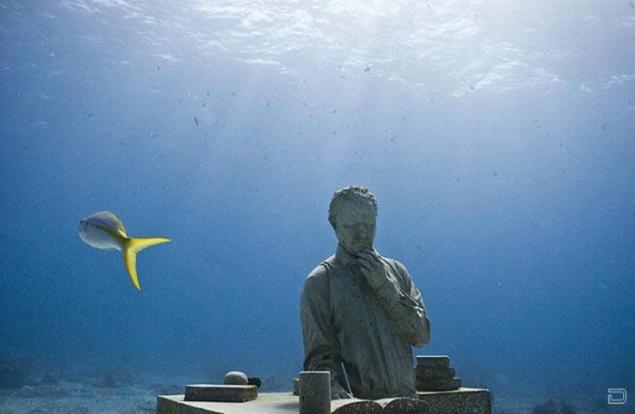 Since last November, four sculptures of artist Jason de Keyresa Taylor were lowered into the water, including "Dream Collector", shown in the photo.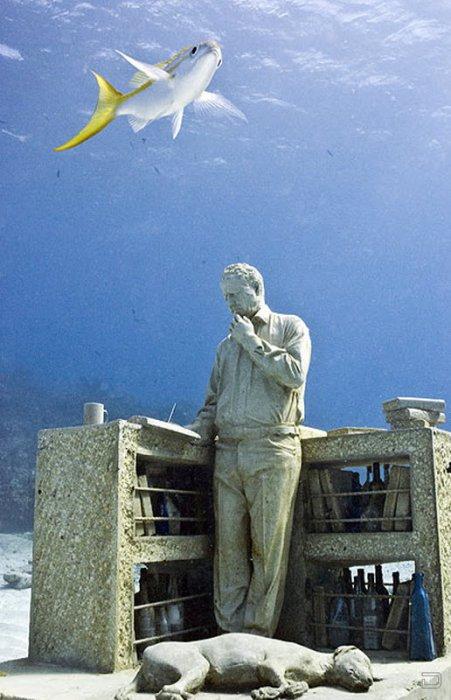 In sculpture, dozens of bottles with messages from around the world.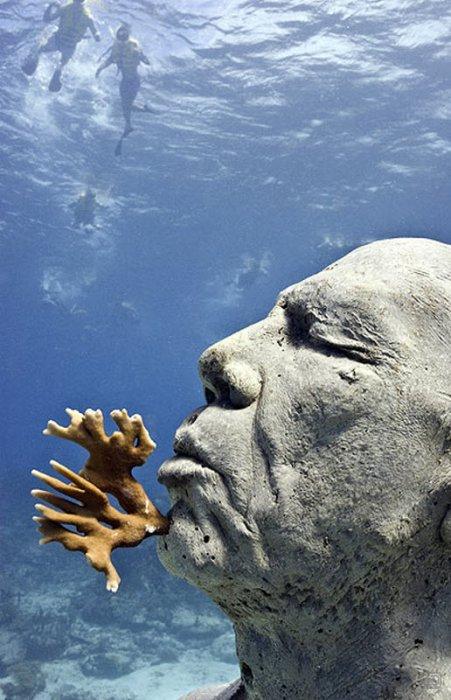 In this sculpture "Man on Fire" - 75 holes of which are growing fire corals.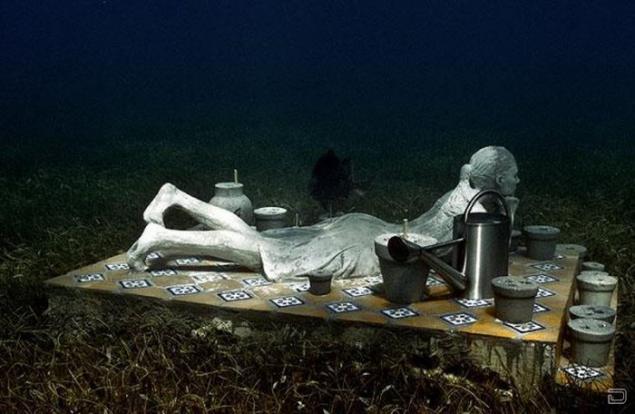 Sculpture "The Gardener of Hope" depicts a young girl in the garden.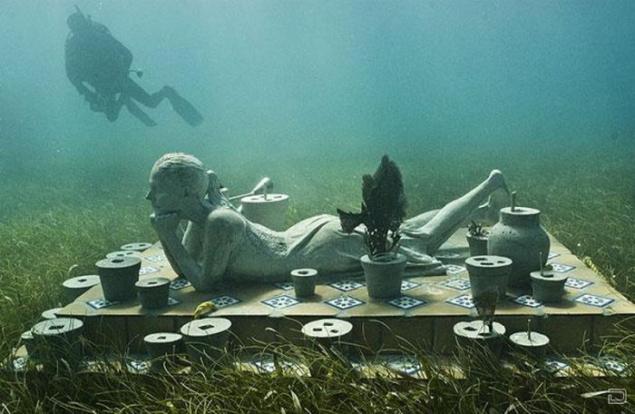 Marine National Park off the coast of Cancun attracts about 750,000 visitors each year.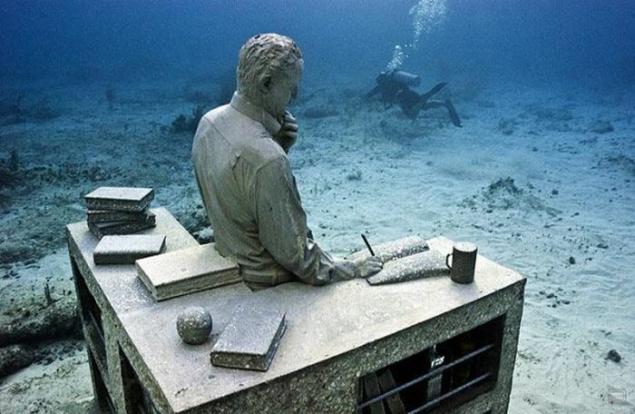 Underwater Museum - one of the ways to reduce the negative impact of tourism on the natural coral reefs, as sculptures create a new artificial habitat for corals.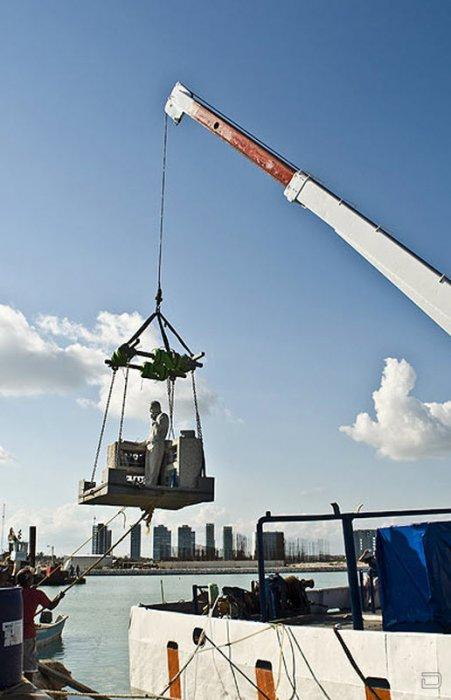 Jamie Gonzalez - Director of the National Park - wants to April 2010 in an underwater park was 250 sculptures.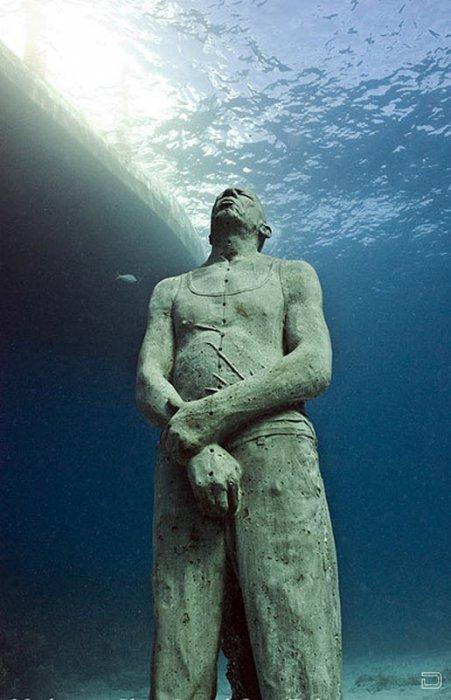 In the future we plan to work with other artists who are ready to make a contribution to the museum.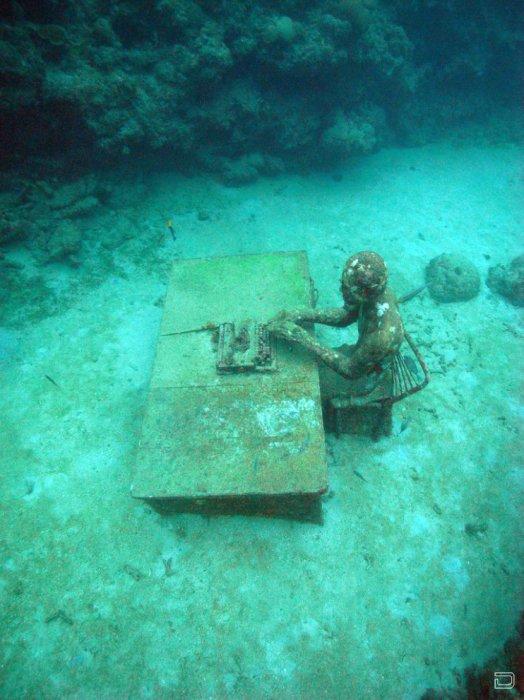 His works reflect the ecological processes of the marine environment on the one hand, and illustrate the complex relationship of contemporary art and the environment.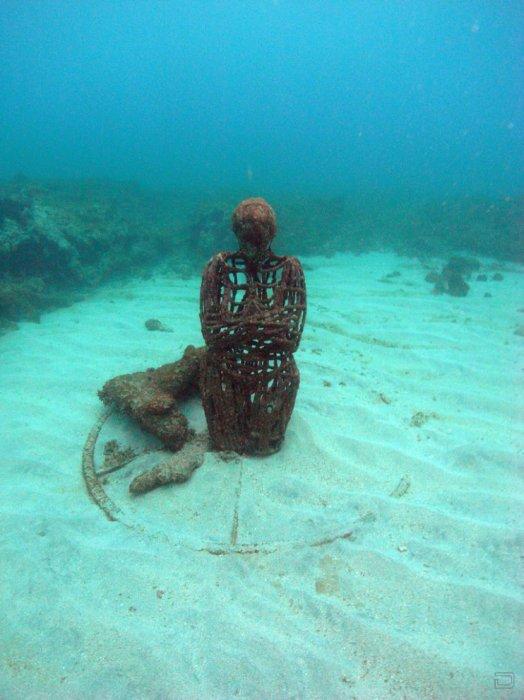 Sculptural creations carry a hidden message that you need to understand and protect the natural world.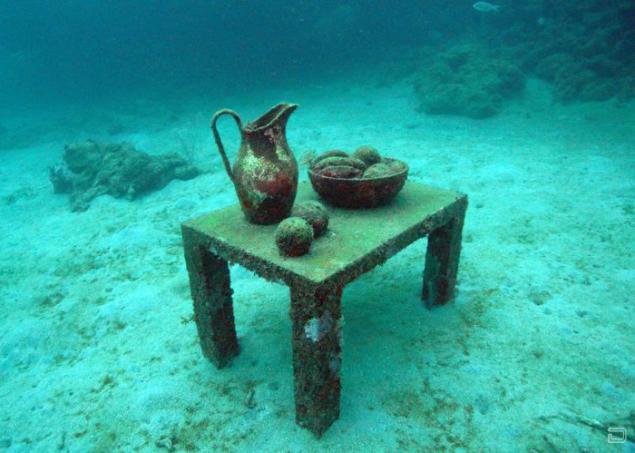 Sculptures are placed in shallow water, to them it was easy to get at scuba diving, swimming with a tube or a leisure boat with a glass bottom. Spectators are invited to discover and learn the beauty of our underwater planet and to evaluate the evolution of the reef.
Jason de Keyres Taylor is a qualified scuba diving instructor and underwater naturalist with 14 years of experience diving in different countries.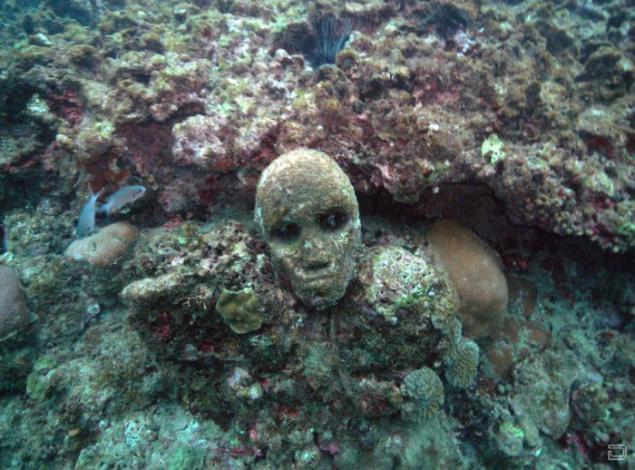 The process of creating sculptures in the water is completely different from terrestrial sculptures. There are physical and optical conditions that must be considered.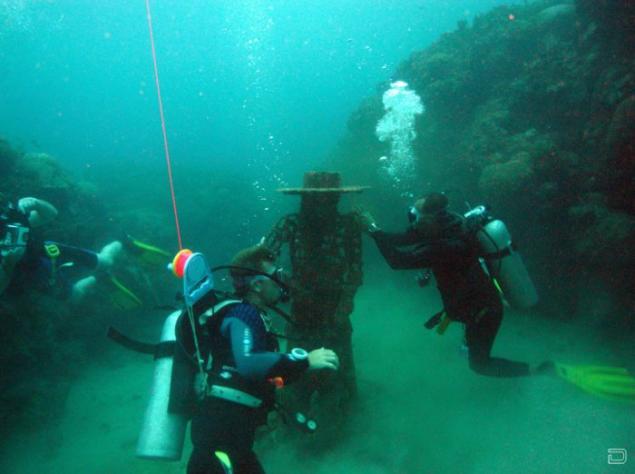 Underwater statues seem to twenty-five percent more colors are distorted because water refracts sunlight. The aqueous medium allows you to see the world in the entire game and its prospects colors, it makes the process simple passive observation in a fascinating study.