Before the current crisis, the city had about 73 thousand homeless. One third of them were "chronically" homeless due to problems such as illness, mental illness and drug abuse. Some do not have a roof over their heads for decades. Homeless budget cost a pretty penny - they are periodically sent to prison, where they have to maintain, and sometimes they get in the emergency department care. 40% of the homeless in LA - women, teenagers and children.
Slum of Los Angeles is less than a mile from City Hall. In it it is constantly hanging around 2 to 3 million vagrants.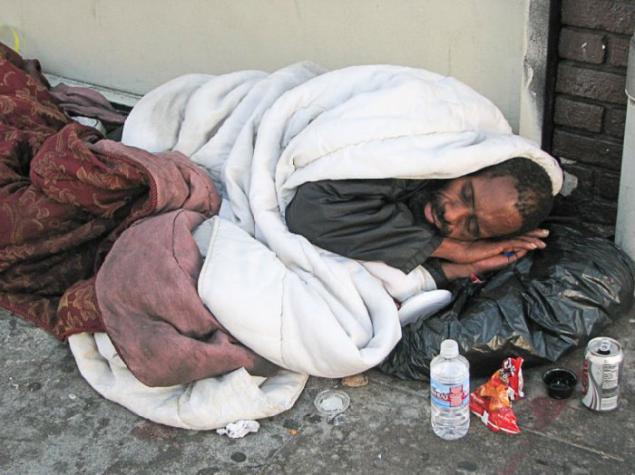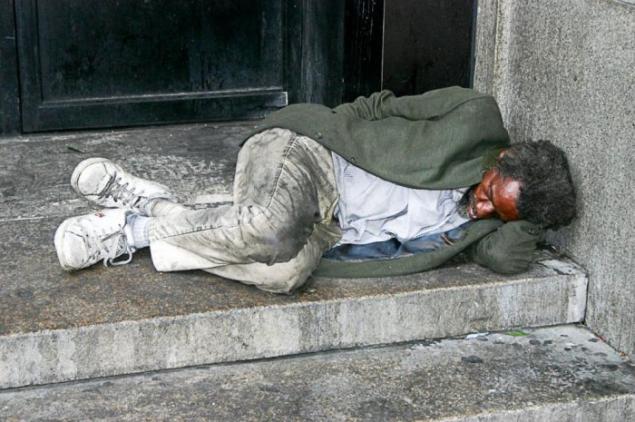 The place chosen this man to spend the night - isolated and insecure. He did not spend the night in the slums nearby, where many homeless people get off in groups for communication, relatively safe and getting charitable assistance.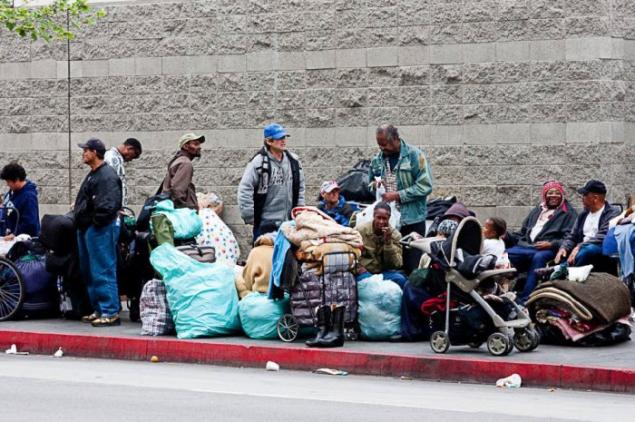 This group - a small part of all the vagabonds who had gathered near a doss houses in the slum area.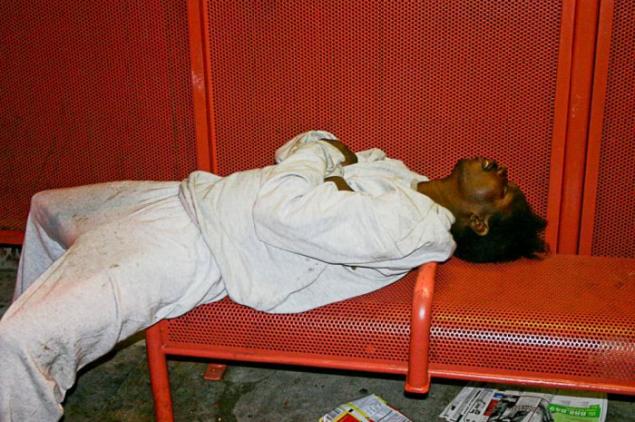 Sleeping or unconscious person lying right at the bus stop located on one of the busiest crossroads downtown Los Angeles.