In Sevastopol, passed the costume race on inflatable mattresses.
Pretty cool!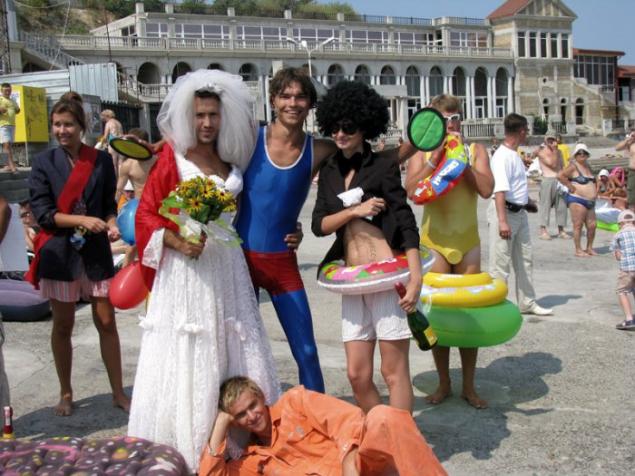 Total photos. Ravshan, Superman, the bride and groom and the baby.
The kid could not stand the nervous tension before the race, and there was a mishap.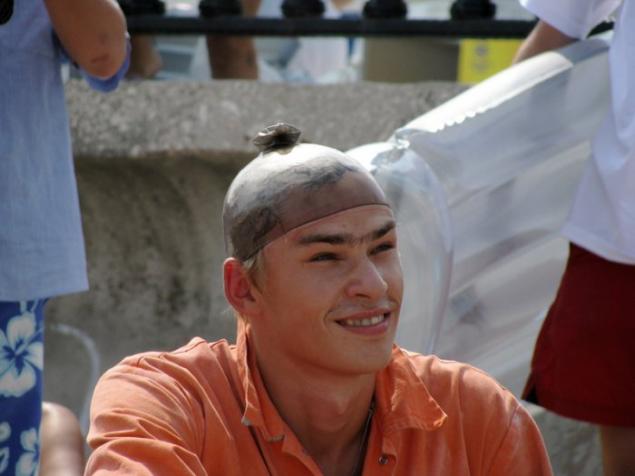 Ravshan with a condom on his head.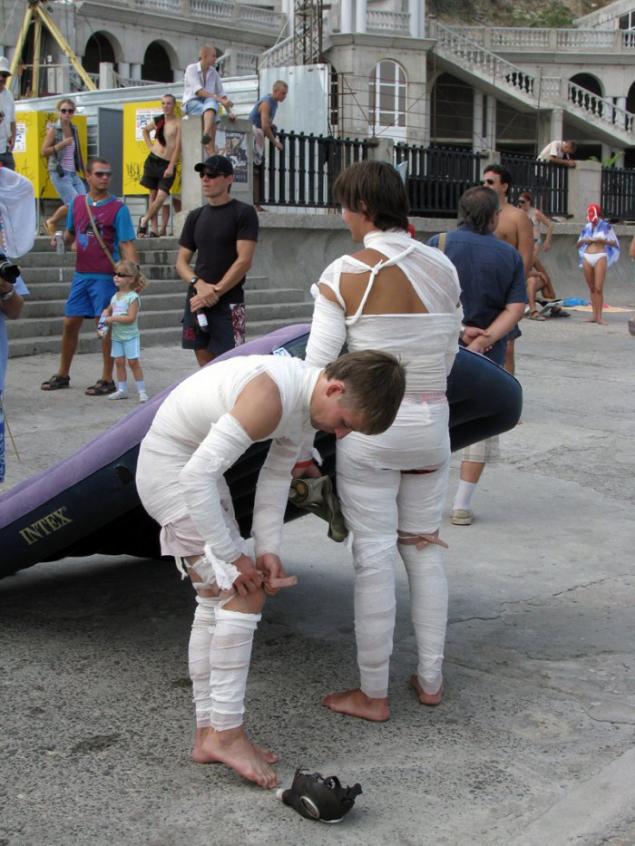 Two mummies, who are not afraid to get wet.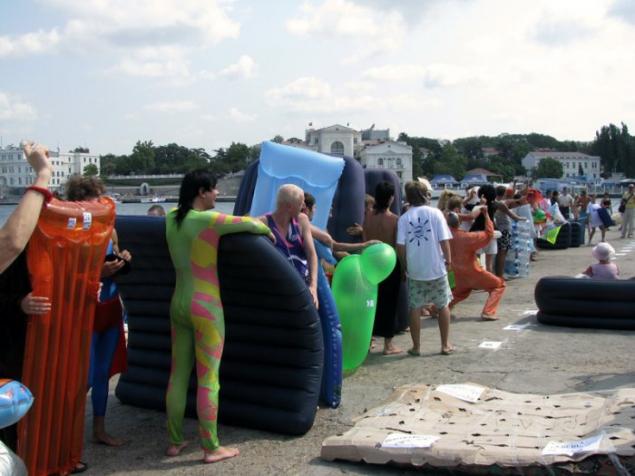 Total construction before the competition.
Leading announces open competition.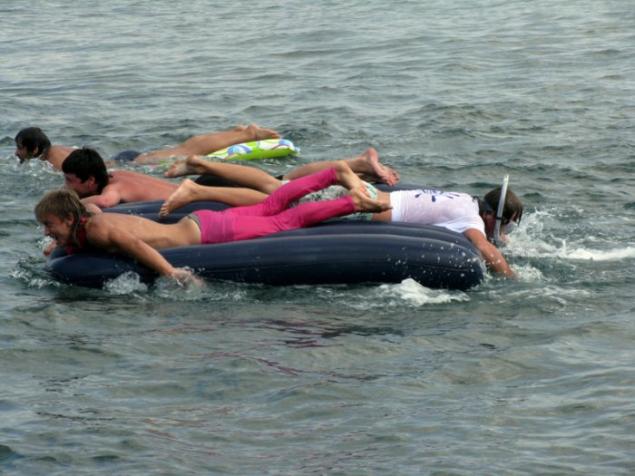 It looks like the team did not finish where someone will pull.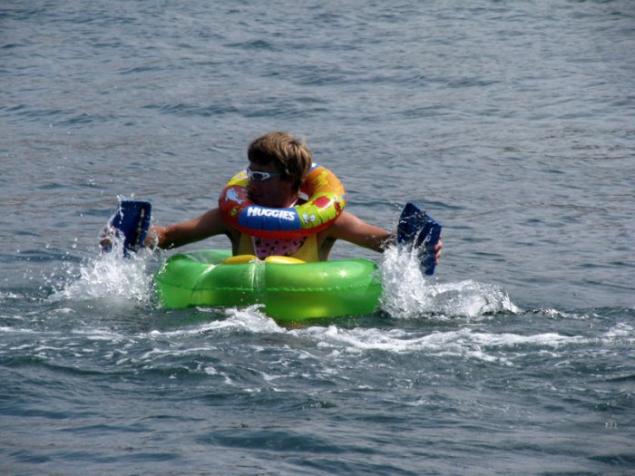 Kid tries his best.