Crystal Cave (Cueva de los Cristales) - underground cavity in the Naica mine in the south of the Mexican state of Chihuahua, filled with the world's largest selenite crystals, reaching 15 m in length and 1, 5 m in diameter. The high temperature (about 60 ° C) and 100% humidity make it difficult to access for tourists, but there is still climbing ...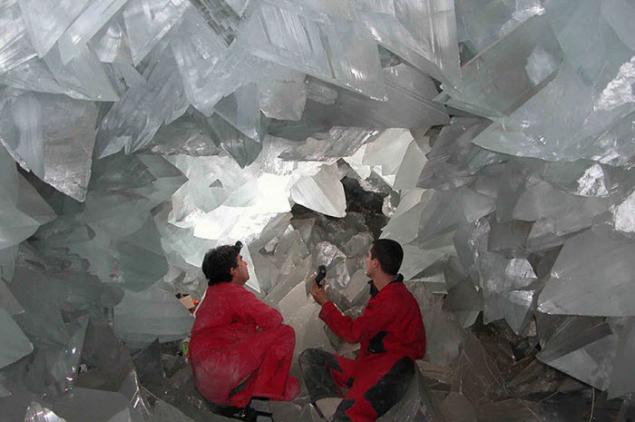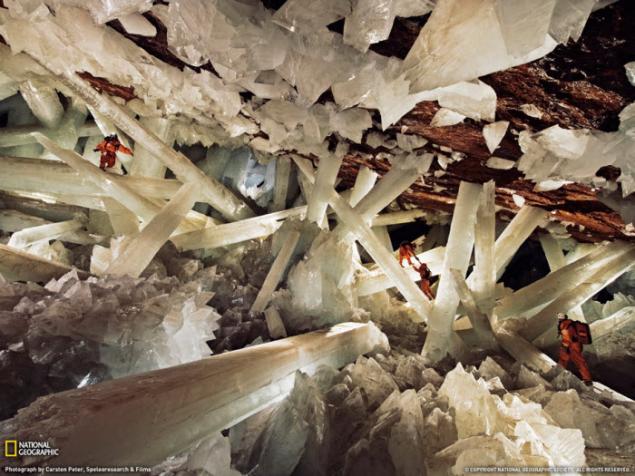 Naica - operating mines of lead, zinc and silver.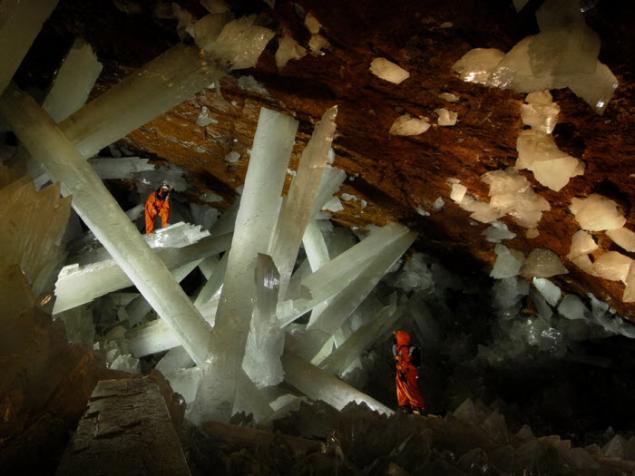 Located at a depth of 300 meters the cave was discovered in 2000 by two miners - Sanchez brothers, burivshimi new tunnel for the Industrias Penoles. Affected finding brothers immediately reported it to the responsible engineer, Roberto Gonzalez. Gonzalez realized that they had discovered a real treasure, and quickly changed the route of the tunnel.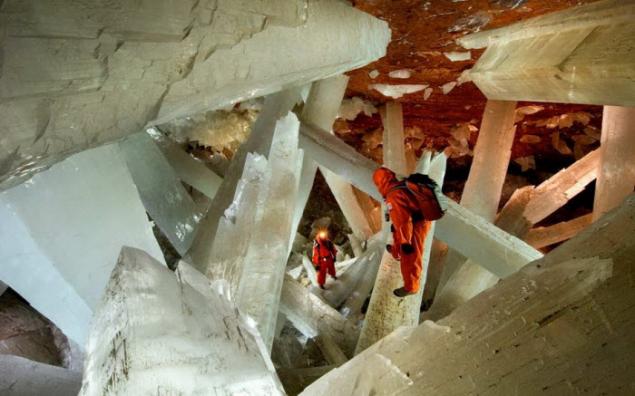 At this stage, a few crystals were damaged, as miners tried to pick up the pieces with a megacrystals, so the company quickly established an iron door to protect the find.