Toronto - a city of diverse cultures and religions. Crossing the street from the home, you can be in China or India, because there evoking the atmosphere of these countries, created by its residents, immigrants. Today, the author of the photos went to Sri Lanka, and all he had to do was just to cross the street. And here is the festival began carts Vinaayagar.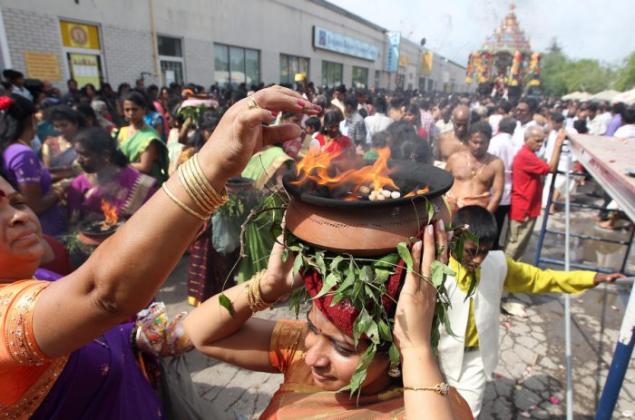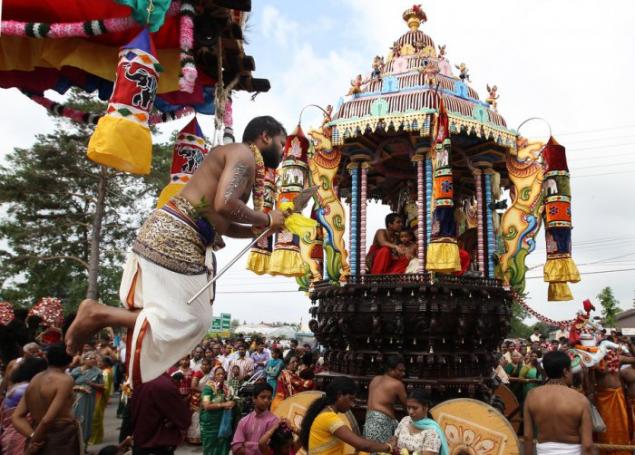 Believer performs Couple Kavadi. He hung on four hooks protruding from his back, and all hands and cheek in his piercing.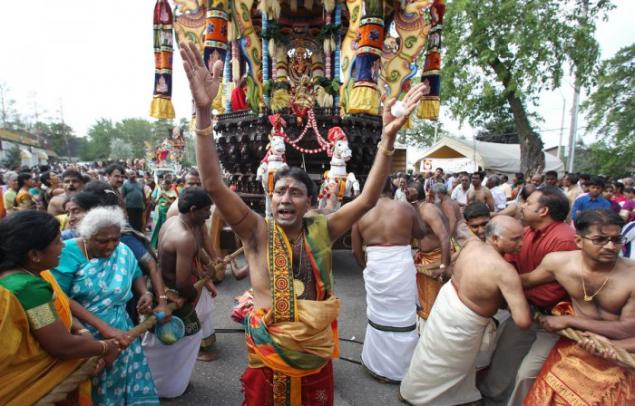 The priest encourages those who pulls a huge cart, on the 11th annual festival VInaayagar. 20,000 came to this important event in the calendar of the Tamil Hindus in Sri Lanka in Canada. In the cart there is an idol of God Vinaayagara (Ganesha), it was slowly being taken around the temple on the ropes.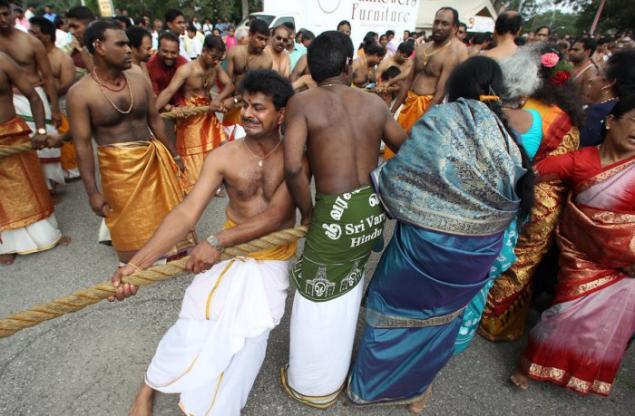 Believers are pulling the wagon.