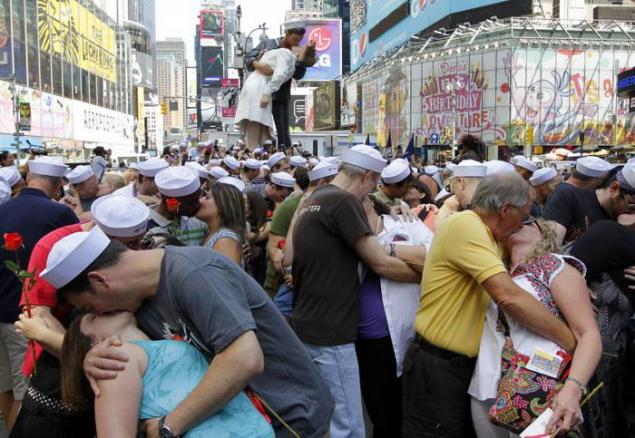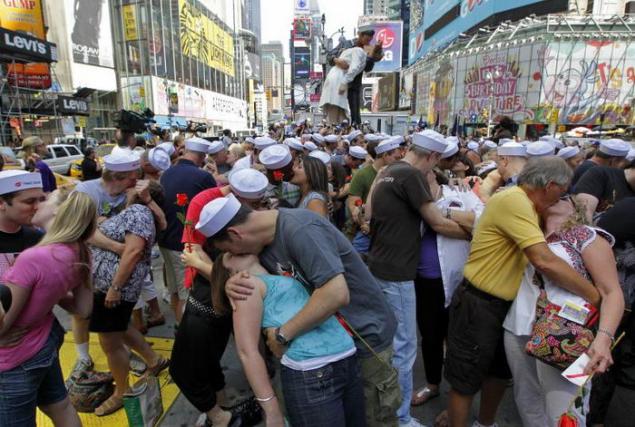 August 14, 1945, New Yorkers have learned about Japan's surrender. It was then that photographer Alfred Eisenstadt Life Magazines went to Manhattan and made his, which became legendary sailor kissing a picture with a young pretty nurse.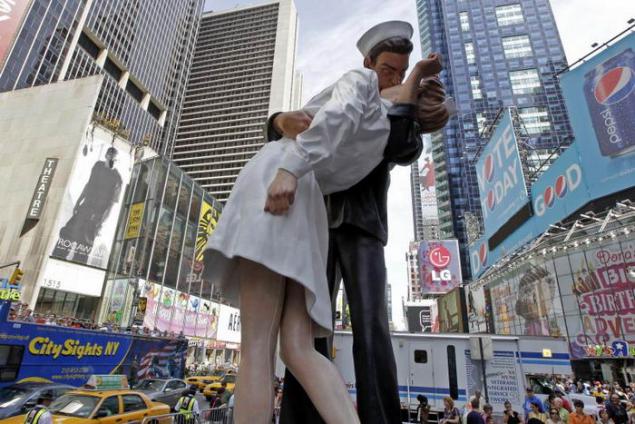 Now close because the place in Times Square, where there was a historic kiss, there is a statue, follows the story of photography.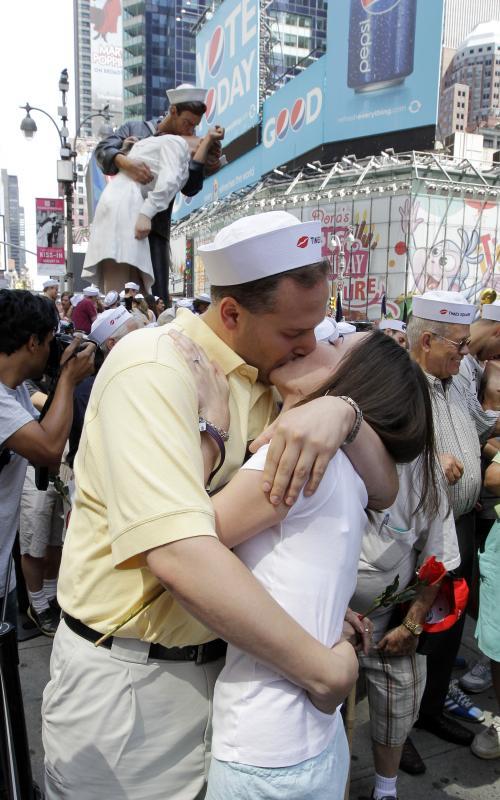 Since 2005, the day of victory, many New Yorkers come to Times Square to take part in the ceremony of "recreating kiss».