Artificial Lake Powell, located on the border of Utah and Arizona. With its creation, it was flooded about 700 canyons, and the depth in some places is more than 200 meters. This lake is declared a national park and is very popular among tourists.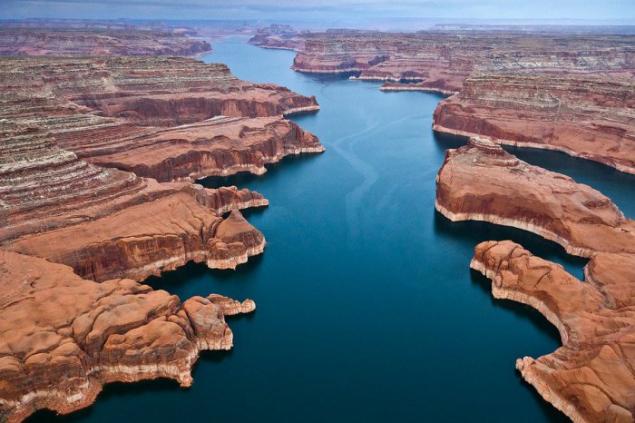 Writes Gleb Tarasenko
Most photographers come to the city of the US state of Arizona Paige, come to shoot the famous Antelope Canyons, visit Horseshoe Bend or Wave (The Wave) - sandstone rock formation. And visit, go, believing that everything is already done. But this is not all that there can be removed! Paige is perhaps the most visually rich place throughout the Southwest. There you can spend more than one week, never again with the choice of place.
Today I just wanted to tell you how very easy to arrange a memorable shot there. To do this, you simply have to visit the airport and book a sightseeing tour over Lake Powell.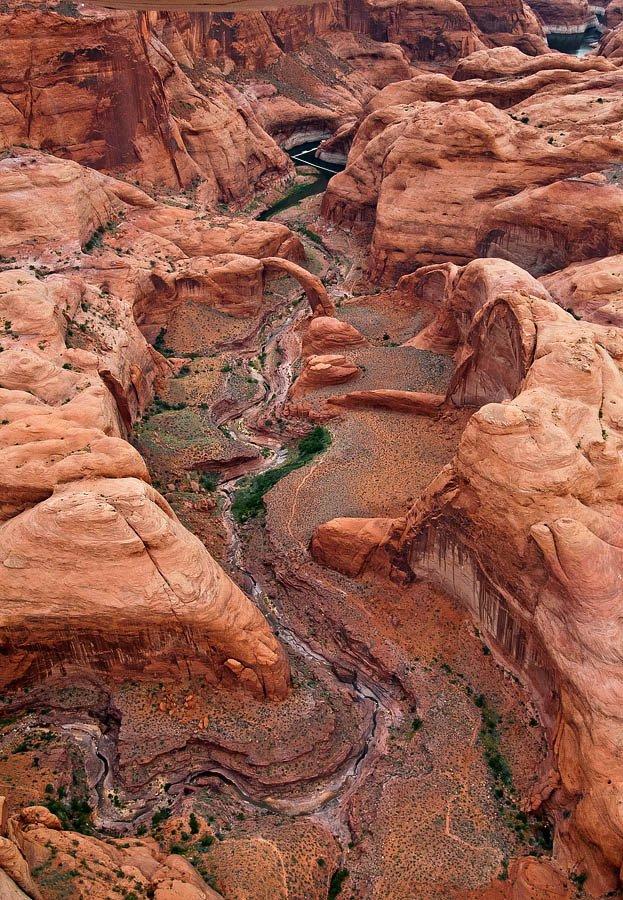 The trick is that you need to hire a small four-seater Cessna (aircraft of the American company Cessna), instead of having to fly with big tourist groups on excursion 18-seater aircraft. It's pretty easy to do - just ozvuchte his desire and prompt you to phone a private pilot, who will be happy to drive you and, most importantly, it will open your window and you can not shoot through the window.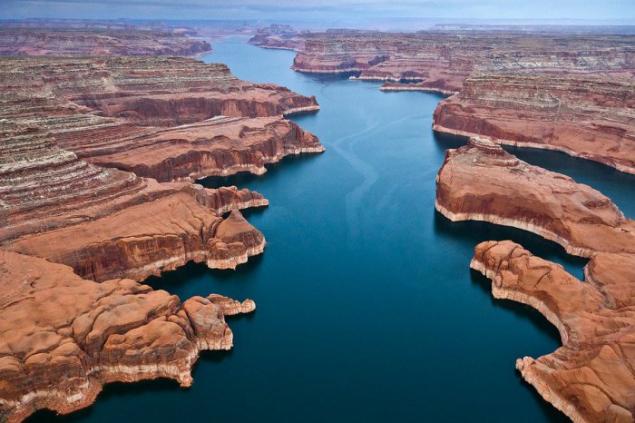 Price of the issue in the region of $ 150 a 40-50 minute flight. Just do not forget that exposure when shooting should be no longer than 1 / 800-1000c and desirable to fly closer to sunrise or sunset, the light of the sun was low invoice.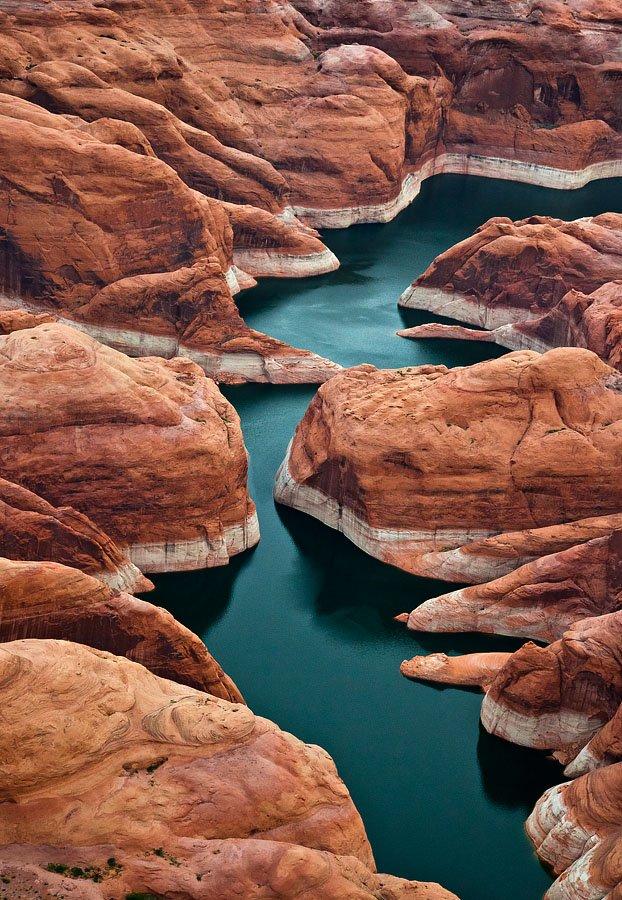 What you will withdraw and remove during the flight - this is absolutely unique man-made lake created among the Redskins desert canyons.