Stone Garden in Chandigarh (The Rock Garden of Chandigarh) India is a park of 16 hectares, full of open areas, waterfalls and thousands of unique sculptures from recycled materials. They look really impressive, but even more amazing story of how 40 years Nek Chand created them, and as the years kept it a secret.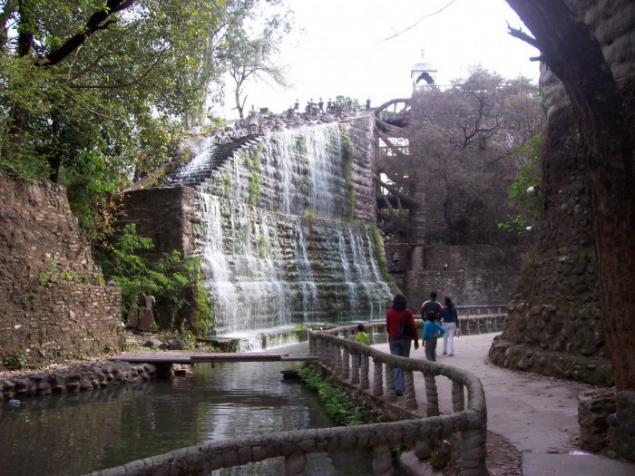 In 1958, Nek Chand was a road inspector in the Office of Public Works, as well as built rafts and boats to sail the man-made lake Sukhna, but soon the government also began to rent such a boat and its products banned. This allowed Neka spend more time collecting stones - his longtime hobby. He began to collect stones in the Shivalik hills and riverbeds Sukhna Cho, Patiala Rao and Ghaggar. Around the Swiss architect Le Corbusier received a proposal to design a city of Chandigarh, India's first of those that were planned for construction. Villages around the future of the city were demolished, allowing Neka Chandu not worry about the material for the growing collection of stones.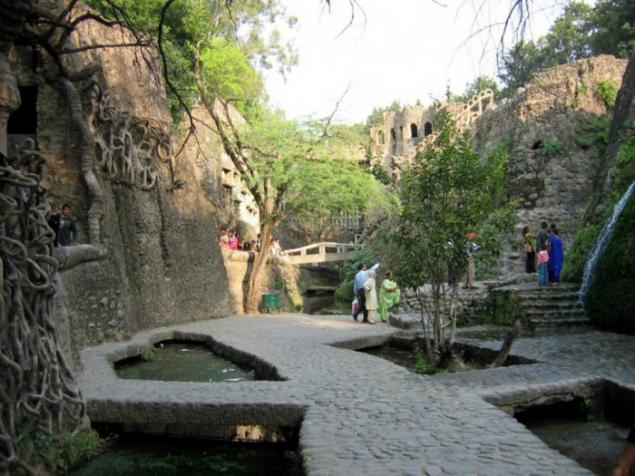 In 1965, having collected an impressive amount of debris from the destroyed villages, Nek Chand began to dream of building his own fairy kingdom. He's still involved in the construction of city-utopia, Chandigarh, and therefore decided to create his own world, away from the crowds, where he spent so much time. He found a secluded valley in the forest near the city and decided to build his fairy kingdom it will be here. Every evening he disappeared into the forest and built their dream in the light of burning tires. Neck afraid this hobby could cost him his job as the project was still illegal, but that did not stop him every night to extend his Stone Garden. Shards and splinters, broken bricks and stones - this is from what is mainly to create a unique world, inhabited by amazing creatures.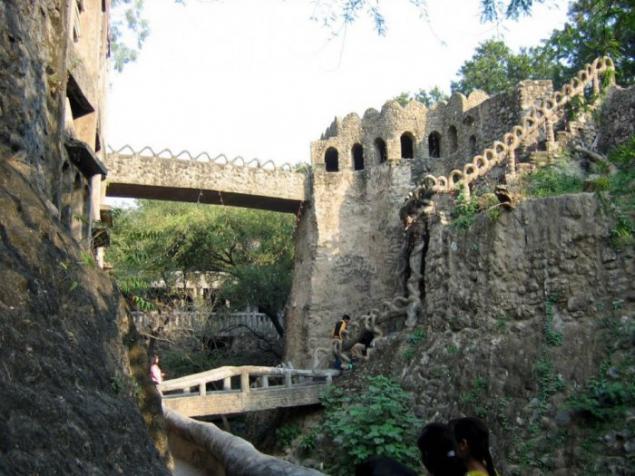 In the end, he plucked up courage and told him about my project MN Sharma, chief architect of Chandigarh. After much persuasion, the disciple of Le Corbusier agreed to look at this garden. Later, Sharma said, although had to order the demolition of the park, admired the unusual creature Nek Chand, and its potential debt overpowered chief architect. He advised Neka continue to work in secret for as long as he will not be able to convince the world that the Stone Garden - is, though illegal, but a masterpiece that you want to save.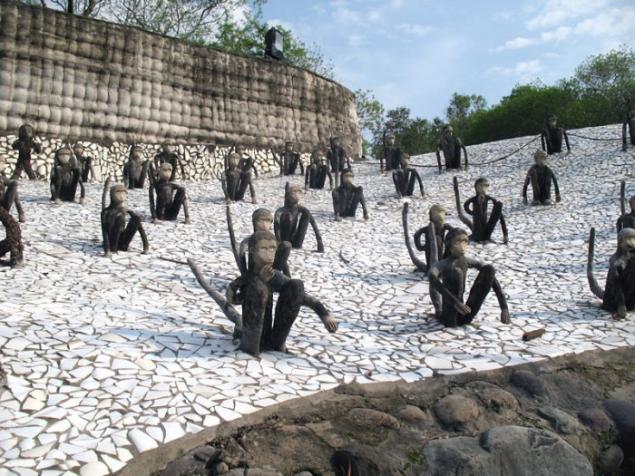 It took a whole year MN Sharma, to convince the Indian authorities. But his efforts were crowned with success and Garden Stones finally got the recognition it deserves. Nek Chand got permission for it to expand its fleet by another 10 hectares, and in 1976 Stone Garden opened to the public. Its creator has worked 18 years in prison and under threat of destruction of their offspring, but in the end it was worth it. From the very beginning recycled materials were very important, but after getting the permission of their importance has grown even stronger. Neck organized waste collection centers around Chandigarh in hospitals, hotels, restaurants and other places where there is garbage in large quantities. He finished the work on this problem several years ago.