Freerunning - free personal discipline and efficient movement in which the athlete did not ogranichivaet.Eto form of urban acrobatics in which participants, known as free runners, use urban and rural landscapes to perform movements in their structures.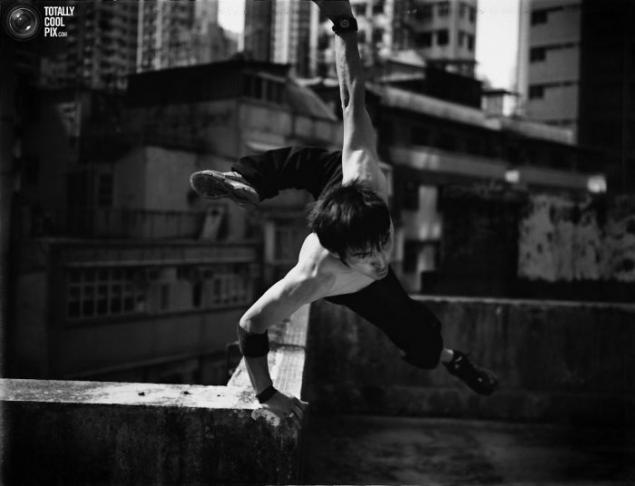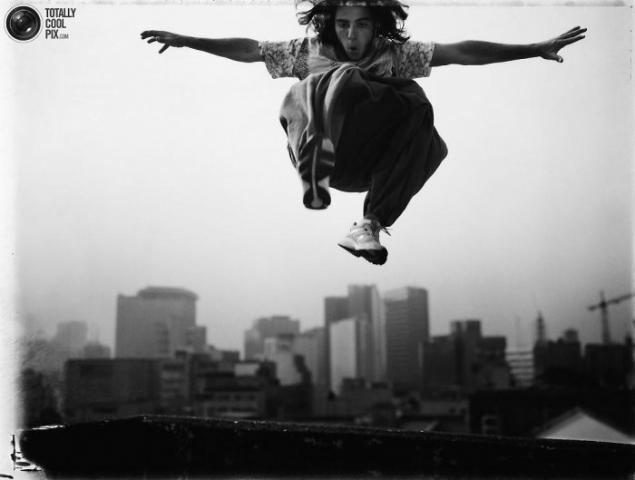 The history of Freerunning Parkour goes back to the base and at a certain stage at odds with him. Sebastien Foucan is one of the founders of parkour, along with David Belle. But at some point in their separate ways, due to the diversity of views in respect of parkour.
The term "free running» (freerun) appeared thanks to the producer of the documentary film about Parkour Jump London in connection with the lesser-known, at the time, the word "parkour", and easy recognizable new definition for an English-speaking audience.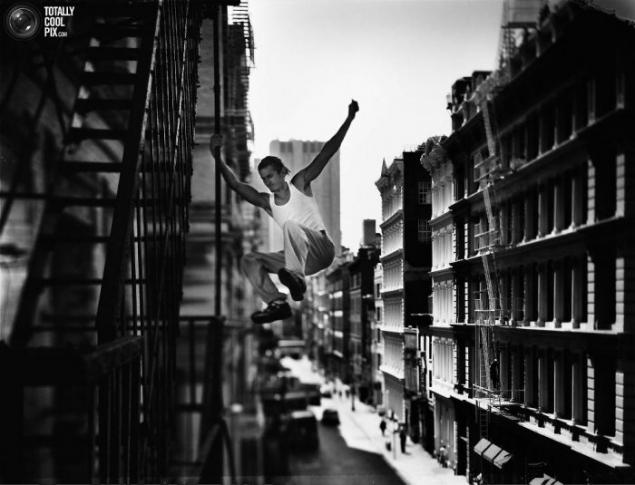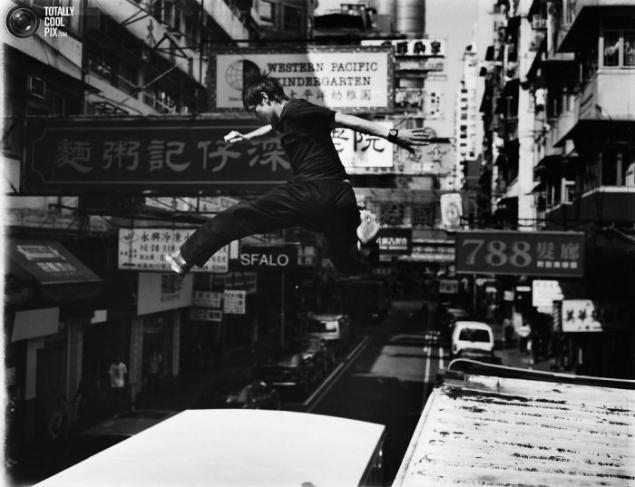 Freerunning is based on certain principles:
absence of violence
lack of competition
Find your own path of development
focus on their inner world
free movement
lack of team
lack of leadership