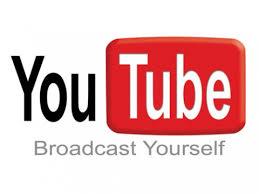 Important news from the camp of the largest video sharing. From today, the creators of some of the video channels were able to charge users. Monthly subscription costs 99 cents.
Google-owned video hosting to run the test program paid channels selected a small group of partners, writes The New York Times. Among them, in particular, the channel program "Sesame Street", which will offer paid subscribers YouTube-channel full series of his show, a show about martial arts Ultimate Fighting Championship, a children's program on National Geographic Kids, video tutorials for sports training from iAmplify etc .
Yet such channels partners about 30. In the future, the possibility to charge for membership will be given to most YouTube users, at least, those who produce quality content. The main thing is that the function can be turned on independently. Viewers will pay a subscription through Google Wallet - the same system through which pay for the Android-apps or movies in the store Google Play.
We all pay channels will be a two-week trial period, during which acquainted with their content will be free. Some will also provide a discount if you pay a subscription for the year ahead. The minimum cost of a monthly subscription of 99 cents, the maximum - $ 7 99 cents. YouTube officially announced what kind of profit share subscription will be held. In the case of income from advertising in the videos, it is 45%.
The opportunity to make a video posted in their advertising from the creators of the popular YouTube channels appeared in 2007 year. However, many of them were not satisfied with the financial benefits of such cooperation. In addition, many popular videoblogery and producers of quality video would prefer not to clutter their product advertising, and charge a small fee to the regular regular viewers.