Red carpet of the past "Golden Globe" affects not only the dresses of famous designers. Particular attention was paid to the stars ornaments: countless diamonds, all shades of gold, as well as a variety of precious and semiprecious stones ... Woman.ru chose the most interesting and expensive jewelry star outfits.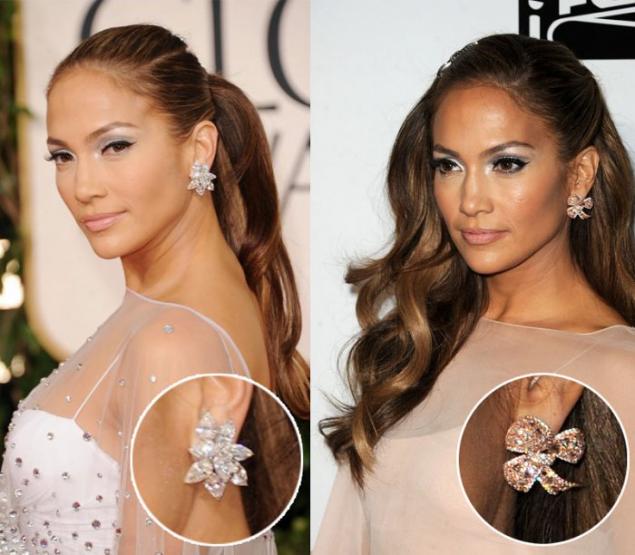 For the red carpet ceremony, Jennifer Lopez chose Harry Winston jewelry worth $ 5 million (the left - in the form of flower earrings Harry Winston, on the right - in the form of a bow earrings Lorraine Schwartz).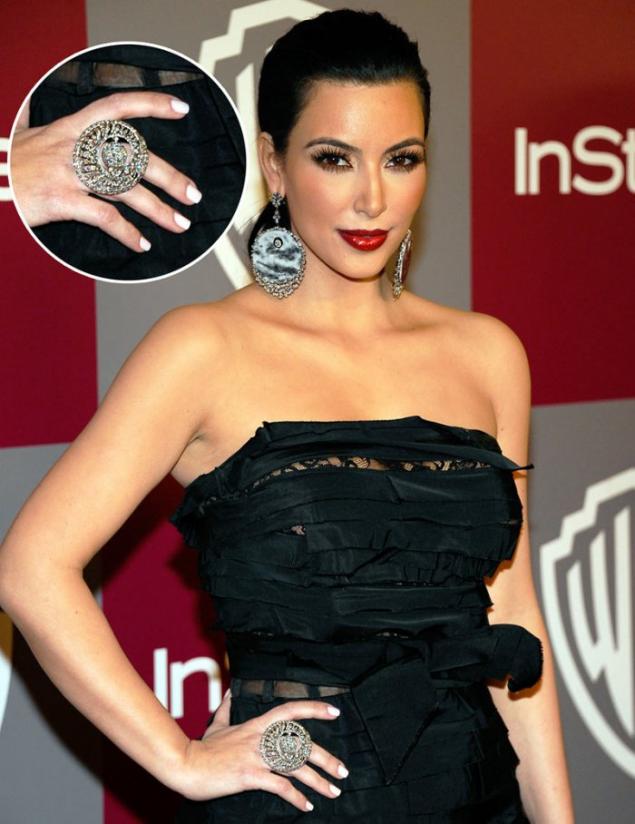 Kim Kardashian has added evening dress Nina Ricci large earrings and rings Lorraine Schwartz.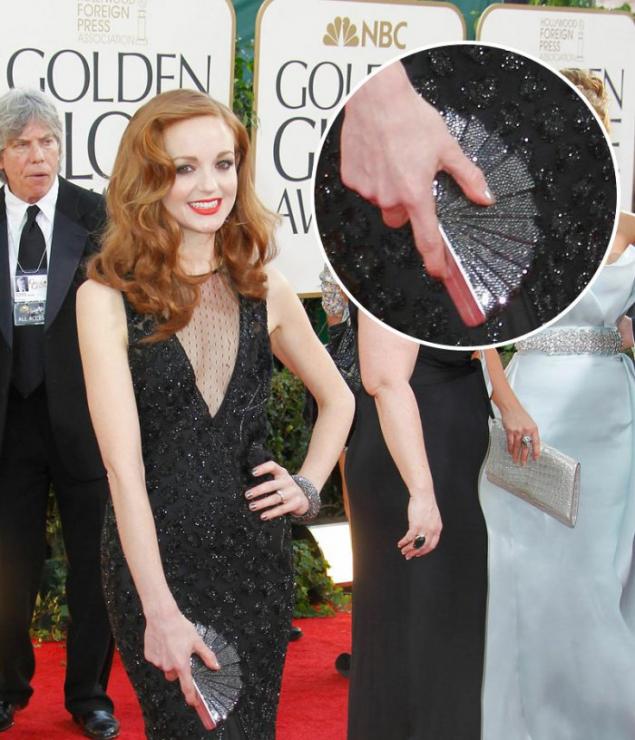 Perhaps the dress chosen Jayma Mays, and will not enter into the list of "best dress of the year", but the clutch Judith Leiber as remembered by all fans.
Lace Evening Dress Christina Aguilera has added original decoration Lorraine Schwartz in oriental style on the one hand and several rings of the same brand - on the other.