Two businessman from Mongolia have ordered the factory Mercedes, a couple of vans to go to hunt wolves.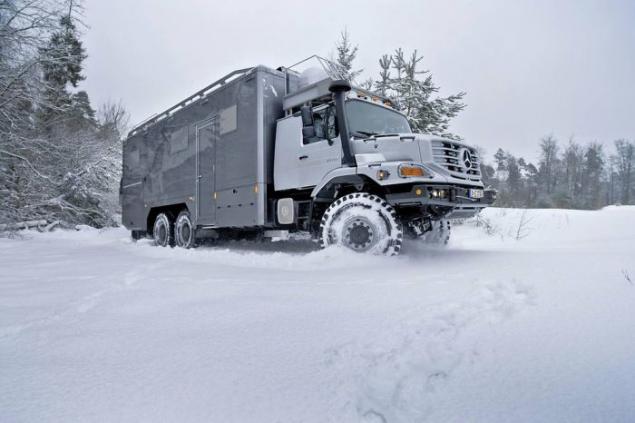 Both truck are almost identical, the only difference is the length. One longer than 60 cm, for without ...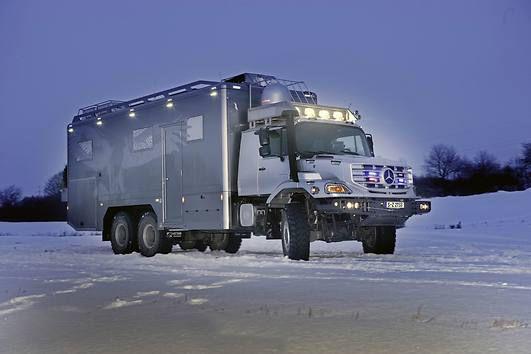 ... Garage for ATV on hunting can not do.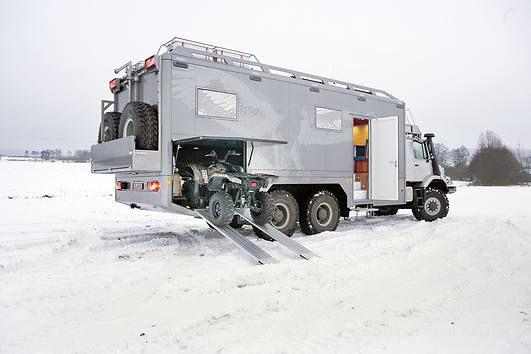 The walls of the 5-centimeter sandwich panels, double glazing, roof and floor thickness of 10 cm. Curtains and mosquito nets are present.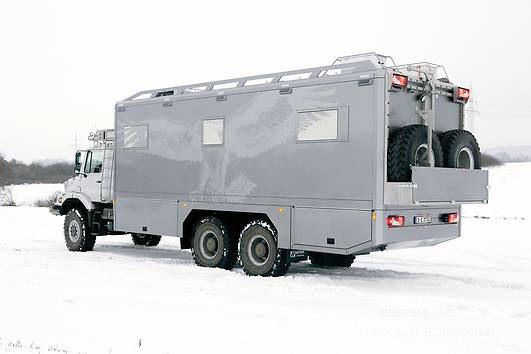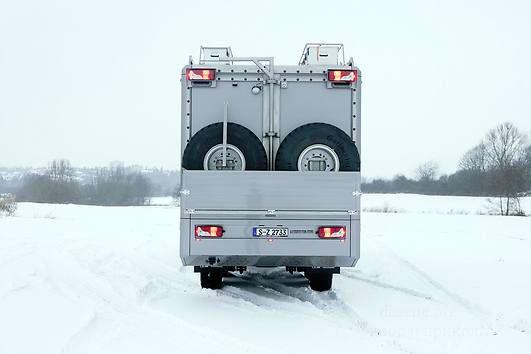 No sign outside, but the interiors shine. Marble in the washroom.