In the morning to the office, in the evening to a party with friends or to the cinema with your boyfriend? To change the image, it is enough to bring a spare blouse to work. Two minutes - and instead of an unapproachable business woman and a cute girl from the accounting department, a mysterious stranger is reflected in the mirror. Stylish fashionable DRESSA blouses guarantee instant transformation and flawless image in any situation.

Office: A covered arm, a modest neckline, opaque fabrics are the minimum requirements for an office dress code. Large corporations impose strict rules: only white, no rhinestones, embroidery, flowers and comic prints, a long sleeve or a jacket over a top. You cannot change the circumstances - change your attitude towards them.
Business style from DRESSA can hardly be called boring. An unusual solution to the line of the sleeves, asymmetric fastening, beautiful cuffs, modest lace, contrasting braid, wide bows - fashion designers have come up with hundreds of options to create a strict formal image that will appeal to both bosses and clients.
If your firm's rules allow colored blouses, the possibilities are endless. Pay attention to soft soft fabrics and Armani silk with a satin sheen: they are especially beautiful in fabrics with rich burgundy, blue, green color.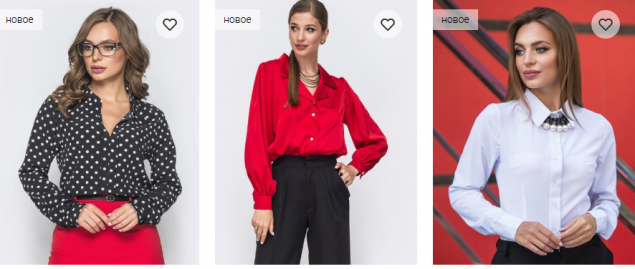 PartyFreedom, comfort and minimum restrictions. Are you planning a movie, bowling, a walk in the park, or a hangout in a pub? There are hundreds of unpredictable scenarios for you. Choose straight-cut blouses that cover your waist and hips. A loose fit will allow you not to think about every breath and movement. A fun print will create a playful mood. Juicy colors will make you stand out from the crowd of strangers.
For friendly gatherings, blouses and shirts made of opaque fabrics with the possibility of slight transformation are convenient: unbutton a few buttons at the top and bottom, raise the sidewall, make the sleeve shorter.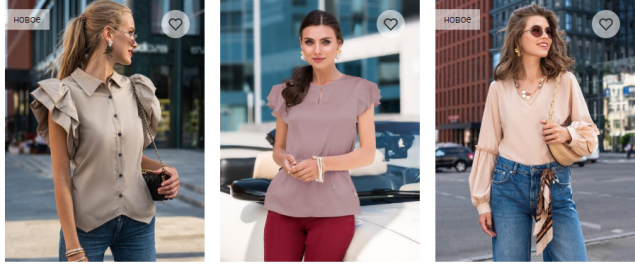 Fairy tale Romance, dim light of a cafe, flickering of a candle - and you are in the image of an elven princess, Spanish infanta, fairies, heroines of Raphael and Gainsborough. This season, fashion designers have created dozens of blouses with romantic puffy sleeves and high cuffs, bow collars, wide bows, belts, lace, braid, and embroidery.
Ruffles and wide flounces along the neckline, on the sleeves, instead of cuffs are in fashion. Soft modern fabrics do not wrinkle, fit themselves into beautiful waves and folds, shimmer beautifully in the semi-darkness. No magic - you just changed your blouse.