Eighty four million one hundred twelve thousand six hundred seventy six
Plan to spend a vacation on the beach, but don't like to pack? Then we picked especially for you a few "life hacks":
Make a list of needed items. The list will help not to forget there's no need to take too many unnecessary things. When the list is ready, look carefully, certainly, there will be 10-20% of the things can leave the house. Well, if the list you create in the notes in your phone and be able to adjust if necessary.

Going on the sea with your family, consider the needs of everyone. So during a trip to the sea with kids you may need the toys, but don't take a lot of them. Almost every child asks about new purchases. It is necessary to take a favorite toy that will soothe your little one and upload to phone favorite cartoon or children's film might also come in handy children's educational game.

It is recommended to bring a small first aid kit with the necessary medicines: painkillers, absorbent, anti-inflammatories, some dramamine (if you or your child swayed on the road), Panthenol (in case you get burned on the beach). Most often in pharmacies resort towns the price tag on medicines too high.

Personal care products and cosmetics it is better to take in the miniatures or special containers of 100 ml, so you can save space in the suitcase and significantly lighten the weight.

Collecting clothing is given the temperature drop from hot to cool. Choose garments which will practical to combine with each other. A few pairs of shoes: closed shoes in case of bad weather, beach Slippers and sandals for walking.

Documents. The country must have a passport of citizen of Ukraine and, if necessary, a driver's license. For a trip to the sea with children need a birth certificate. In case of departure abroad on the necessary documents additionally, consult with the tour operator.

Beach litter. If you are staying in the hotel do not provide towels, it is better to take cotton special bedding (it will take up less space than a Terry towel).

Gadgets, charging towards them and a mobile charger. Even going on vacation you shouldn't ignore mobile, where you can download movies and games.

So compact to pack in a suitcase they should be wringing roller, so you can easily get the necessary. In closed shoes, you can put the bottles of cosmetic or Panthenol, or battery charger and mobile charger.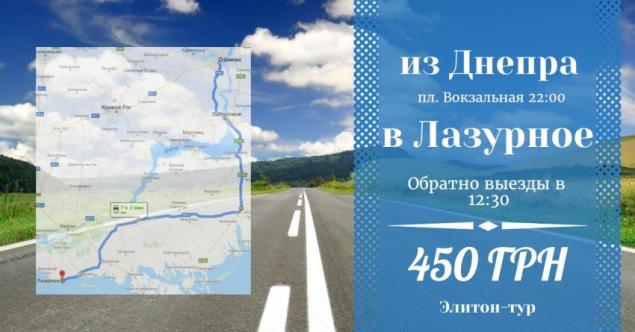 Article prepared for the company Eliton tour, which since 2013 has been working in the field of passenger transport at sea of the 12 cities of Ukraine. Book a ticket Dnepr — Iron port on the site of the company. The route in the Azure of the Dnieper company is carried out daily from late may to 10 September. And the match Dnipro – Skadovsk with the company Eliton tour will be a great start to your trip.