Hydraulic lifts or as they are more often called, aerial platforms, is an integral part of the fixed assets in such areas as wiring and other communications services highways maintenance services street lighting poles and cutting of trees, cleaning facades, installation and maintenance of outdoor advertising. In General, wherever it is necessary to raise people together with the appropriate instrument at the height or move on distance from 10 m or more, use a modern and safe aerial truck-mounted platform.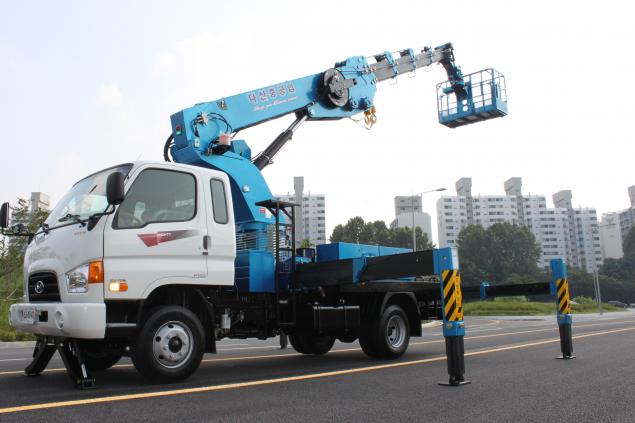 In Ukraine there are a few main sellers the new machinery, how hydraulic lifts. If You need to buy aerial truck-mounted platform https://thk.kiev.ua/catalog/avtogidropodemniki and to be sure that in the future, this equipment will not fail and, moreover, there is always somewhere to go, to spend warranty or unscheduled repairs and maintenance, you should consider the range of aerial platforms, which are offered at Factory machinery Tekhkomplekt.
Hydraulic Italian and South Korean origin
In selling the Plant machinery Tekhkomplekt lifts offers Italian and South Korean descent: you can order and buy aerial platform from Italy from brands Comet or Oil Steel (working height from 14 to 31 m, loading capacity up to 250 kg). Generally, these Italian manufacturers of aerial platforms can offer aerial platforms, is designed to lift to a height of 75 meters! In addition, in Ukraine, South Korean Hansin aerial platforms that are designed for a range of working heights from 30 to 45 m. And, since the autumn of 2019, the year, the Plant machinery Tekhkomplekt offers yet another brand of the South Korean aerial platforms – DASAN.
In South Korea lifts the price depends on the basic operating characteristics of such equipment:
Working height
Maximum reach
Allowable safe load (capacity) of the working basket.
Telescopic aerial platforms DASAN of South Korea can raise from 200 to 400 kg to a height of 10-34 m. the Maximum telescopic boom reach in DASAN aerial platforms can reach up to 21 m. the range of South Korean brand aerial platforms there are 4 main series:
Small series DAP – working height 10 to 15 m, capacity 200 kg, maximum reach of 6 to 8 m.
A special series of DFM, presented one model with 28 meter working height, the maximum overhang of 18 m and the allowable load on the shopping cart up to 300 kg. the Peculiarity of this series is use for installation the installation of a long wheelbase truck chassis with a capacity of 3.5 tons
A series of lifts DASAN CT focused on the use in the advertising business: the working height of this series is in the range of 18-30 m with a maximum telescopic boom reach is 17 m, the maximum lifting capacity of the "cradles" of 300 kg.
And finally, the most interesting for Ukrainian consumers series SKYMAN DS, are 30 - and 34-metre lifts, Factory machinery Tekhkomplekt can be installed on any compatible short wheelbase truck chassis with a payload of 3.5 t Series SKYMAN designed for a maximum load capacity of 300-400 kg, and maximum reach is 16 and 21 m, respectively.