Twenty five million four hundred seven thousand three hundred seventy six
The presence of the biker, the proper equipment provides reliable protection during travel, allows you to look decent in any situation. One of the important elements of the Arsenal is a motorcycle Balaclava face mask (Balaclava). Wearing this accessory provides personal hygiene, comfort of the driver of the motorcycle. The liner does an excellent job of protecting his master from flying dust, dirt (in the case of open shield). In the cold season Balaclava helps to preserve heat. Another important function is preventing the slipping of the helmet from the head during high-speed driving.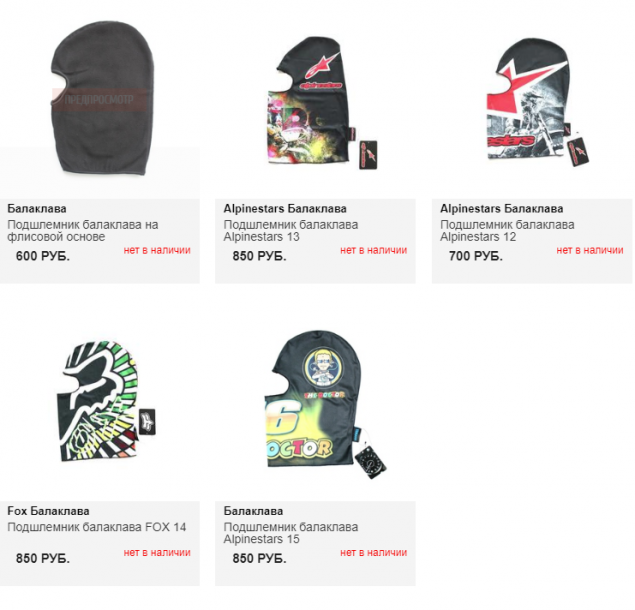 Balaclava — the actual item of equipment mototsiklostroeniya produce many models of liner. Balaclavas are made of different materials. may vary in form and design. Many bikers prefer to have in the Arsenal of several models of masks used in different seasons. Wearing a helmet allows you to maintain cleanliness inside the helmet. Wash mask is sure to be an easier procedure in comparison with the washing and cleaning of the internal space of the helmet. Balaklava will be indispensable in the case of a biker hairstyles with long hair. The mask will hide the strands, do not let them scatter in the wind.
Overview of the most popular materials for the manufacture of Balaclava
Cotton. Argument in favor of buying a mask of cotton is of cheap price. You should pay attention that the liner will be thin enough. Its durability is quite low.
Cotton with added polyester fibers. The most popular option, considered to be the best choice for a rider. The fabric is durable, delicate structure, has high operational properties. Thanks to a elastic, strong fibers, the material is easily curled, stretched, withstands repeated washing, drying without losing its qualities.
Viscose. This material is becoming more popular. Balaclavas made of viscose, it will delight owners of excellent strength, long periods of operation without problems. The only negative — viscose loses a bit of cotton on the environmental characteristics.
Silk. Balaclava made of silk are considered the most expensive. Since the price of this liner is very high, should choose the alternative — product of viscose. It is not inferior in terms of quality silk option, but will cost several times cheaper.
Many options for stylish podshipnikovaya do not get tired to experiment with the appearance of the Balaclava. To sale it is presented as a classic Maxi traditional dark colors and many of the original models, adorned with unconventional prints. Any rider will be able to select a suitable liner according to your preferences. This will give the opportunity to always look stylish, feel confident in extreme travel.