Kiev can compete with the world centers of art on the scale of their exhibitions, which do not occur in the capital, realized some of the best art projects? To join the beautiful, no need to fly to Europe – the mother of Russian cities offers to diversify your leisure, without having to travel outside of the city.
What is interesting to see
Playbill of Kyiv this month offers residents and guests into the art world head first. Locations of exhibitions are very comfortable – almost all events held in the centre.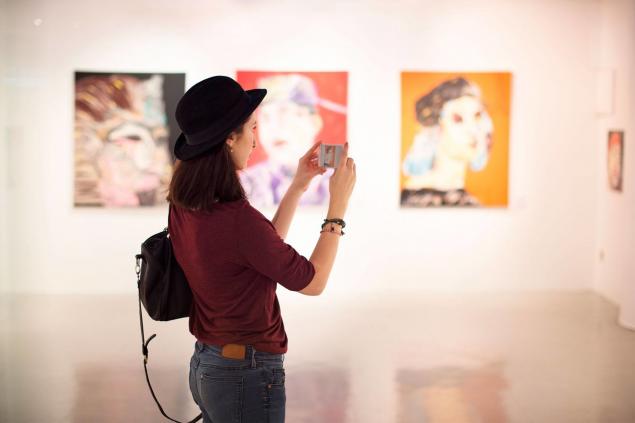 The exhibition "Secular clothes Kiev XIX – early XX centuries". The exposition of this unique art project opened in late April and will last until the end of August. Everyone will be able to see a collection of vintage women's and children's clothing, whilst looking fashionable at the time accessories. Specimens collected from all over Europe and perfectly illustrate the evolution of fashion, which was passed on from era to era. Organizing the event, the Kiev Museum of the "History of fashion";
"The thread that turned into a palette..." — the exhibition, which opens on 16 may and runs until 24th of the same month. The author of each submitted piece – an artist of a copyrighted knitting Natalia Dmitrenko, which has repeatedly participated in such events Australia, Bulgaria, Switzerland, Italy and other countries. Visitors will discover the marvelous world of knitting techniques, which are performed with great skill and passion;
The exhibition "worker process", which the authors Misha and Masha Reva, father and daughter, runs from 5 to 24 may. It is an unforgettable experience, both for project participants and visitors who will be able to see the birth of art. Visit the gallery Bursa and touch the high that is at arm's length;
If you don't know where to go in Kiev with the whole family, the answer is simple – the Singing field! From 27 April to 27 may then be presented striking in its scale exhibition of tulips "Around the world" with floral arrangements of different subjects by as much as 3700 square meters, master classes, culinary area, children's amusement Park and even a cinema under the open sky.
With the help of online service "KyivMaps" you will be able to track not only the schedule of work of any exhibition, but the exact location of its implementation, and to develop a convenient route, putting his location.