Manufacturer of lithium-ion batteries LG Chem has officially launched sales of domestic battery. While only in North America and only suppliers of the systems generating and storing renewable energy. The company Ilona Mask, with its Powerwall actively catching up with competitors.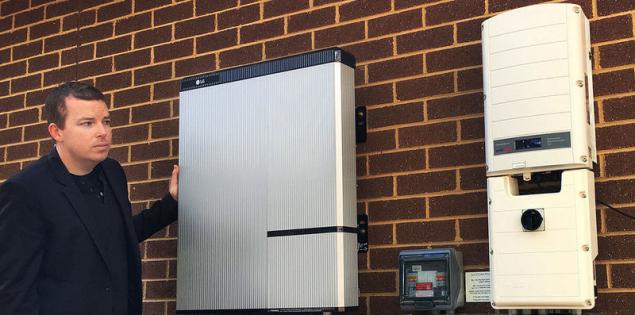 In the line of household batteries from LG has included a variety of devices AC and DC with a capacity of 9.8 kWh. Systems can operate in two modes: from low voltage to 48 V and high is 400 V. the Last mode is only available for versions 7 and 9.8 kW*h. All regulated inverters. Unlike the same system Powerwall for LG inverters are suitable third-party manufacturers.
In a press release, LG Chem says that the device is compatible with other energy storage systems. Batteries will be distributed through leading providers of renewable energy systems. The company plans to distribute their products in all U.S. States.

The price of LG batteries is still unknown, but what competitors offer. Tesla Powerwall 6.4 kWh costs $3000, without inverter. The German company Sonnen offers battery eco compact. It is designed for 4 kWh and costs $5950. The cost includes inverter and energy management system. The battery capacity can be increased up to 16 kWh.
Have already appeared and exotic concepts of home storage of electricity. An Austrian engineer has collected an electric motorcycle with a range per charge of 300 km, but this is not its only advantage. Motorcycle also can be used as a home battery. published  
P. S. And remember, only by changing their consumption — together we change the world! ©
Source: //hightech.fm/2017/04/24/lg_chem