Game World of Tanks Blitz is a great virtual game in which players have to go on an adventure aimed at PvP confrontation.
The game
World of Tanks Blitz
– a Grand virtual game in which players have to go on an adventure aimed at PvP confrontation. As you might guess, the game is an offshoot of the ambitious project World of Tanks is an independent gaming product.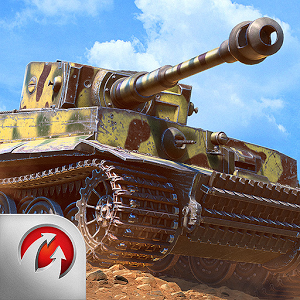 Photo courtesy of Anderbot.com
World of Tanks Blitz offers players a constant confrontation, a willingness to fight with other players and achieve success. Tanks abound in the game, so every participant can find something of their own. But do not forget that the gameplay is built on opposing teams, so you need to be ready for interaction, the active pressure on the enemy and support allies. If you like tank battles, you will be interested to play, spending free time and just be a participant in every battle.
All about world of tanks
In principle, the game World of Tanks Blitz offers the identical entertainment that can be seen in the older brother World of Tanks, but no artillery, with small teams and small locations. In the game you can pump a variety of offices combat vehicles, starting with light prototypes, to heavy units or tank destroyers. For every battle you receive experience and other rewards, can unite with other players and strive to be better. Simple gameplay combined with great popularity in the end give high quality and interesting game project.
Control of the game and what is on the screen
Not to worry, for player the developers made as simple operation, which is based on a couple of functional buttons and two special stick for drive and control fire. On the left side is a special button to control the tank on the right is a button for aiming and three function buttons for chat, change shells and chatting. Manipulating these buttons is available, you will be able to manage and win.
In relation to the other elements on the screen of your mobile device, there are various informational messages, mini-map and the gameplay.
Info on the tanks
Regarding military equipment, the game features the usual classes, heavy, light and medium machinery, which have significant differences in the technical characteristics and purpose. Besides them there is also a class of PT-ACS, which is designed to destroy tanks, but a pure destroyer in the game that actually pleases the majority of players. In addition, all equipment can have mods for World of Tanks Blitz, but purely visual in nature and nothing more. So if you love technology and love to fight, then welcome to the field of battle.
The tech tree tips
As one would expect, this is implemented in the same system of pumping technology and its further development. Therefore, it is not necessary to study it and simply go on the same line of technical development. If you will be taken immediately after all kinds of, you will have to spend a huge amount of time, and if you go strictly one, you'll probably be able to get to the coveted top-end technology for a short period of time, it remains only to choose what you like, and this choice solely depends on you.
Tips for fighting modes
Battle mode in World of Tanks Blitz offers nothing unexpected, just to assess the situation properly and make the right decisions. Tips not so much, Mr. oats they can really help to achieve victory:
Try as much as possible to survive and not to look for trouble.
Bring in all the types of ammunition.
Always read the technical parameters of the equipment.
Shoot only when sure to hit.
Learn weak spots and reservation tanks.
Try to play with friends in the platoon.
Do not induce negative during the fight and support the allies.
World of Tanks Blitz: secrets and tips for the game
We have already touched on a few tips on the game, and to thoroughly examine all the subtleties of the game in technology, the accurate study of maps and locations, the right shots, behaviors, team battles mode, and a lone warrior. All of this information contains a huge amount of data. Therefore, in order to gradually learn all the items available, we suggest that you just carefully examine for World of Tanks Blitz guides, fortunately, is available them there are plenty, so you can gradually get all combat skills and useful knowledge of a virtual tanker.