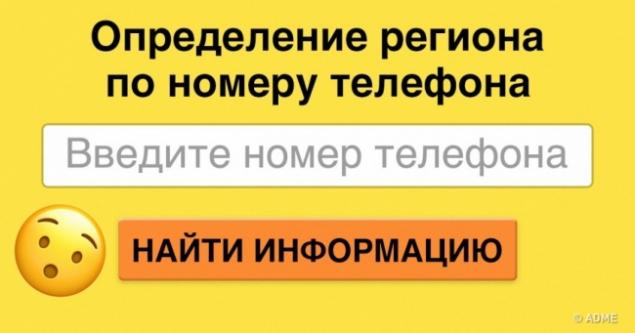 Every day the world wide web generates millions of new documents, photos, videos and other data. Look on the web every year more and more difficult, get on something unnecessary, outdated, or stretched by the advertisers.
The website
offers to your attention 8 chips to search for information about the person.
Find page person in all social networks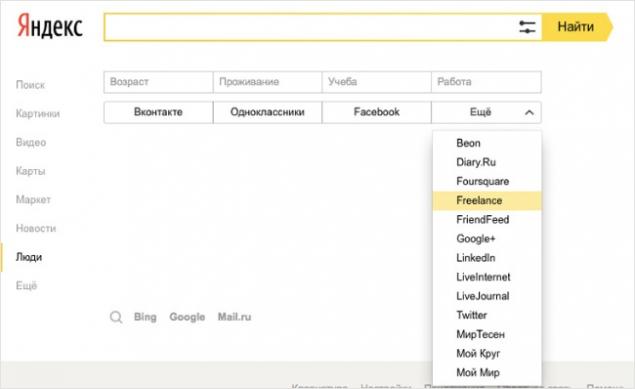 A few years ago, the company "Yandex" has launched a service to search for personal pages of people. At the moment the search is made according to 16 social networks.
Find out what is written about the person in social networks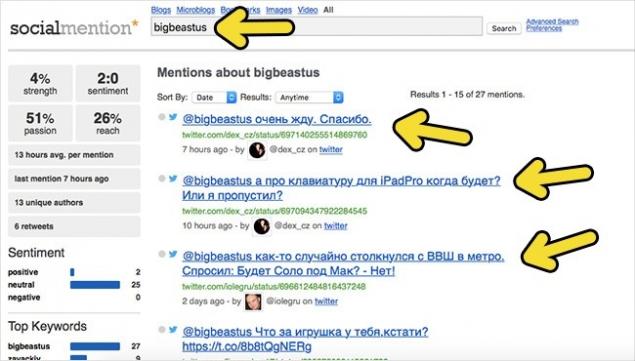 To know what they say about a person, go to Social Mention. In addition to the latest posts that mention the desired identity here you can see the top hashtags that usually accompany it, and the top users who mention it most often.
To find the latest posts of the person in all social networks at once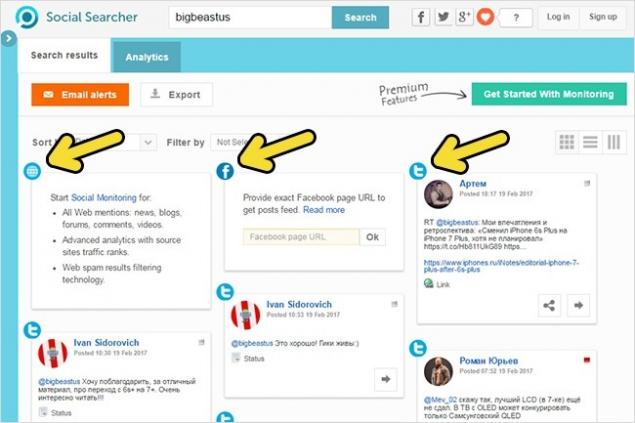 Service Social Searcher helps you to find the latest posts of a person on Facebook, instagram, and Flickr, Tumblr, Vimeo, Reddit and other sites.
However, this search engine does not work with the Russian social networks: "Vkontakte", "Odnoklassniki", "My Circle". Moreover, it is under active development and there is some information not all of the people of the world.
To find out what posts on Twitter are people around the C operator "near:" you can know what is now written by the residents of a particular city.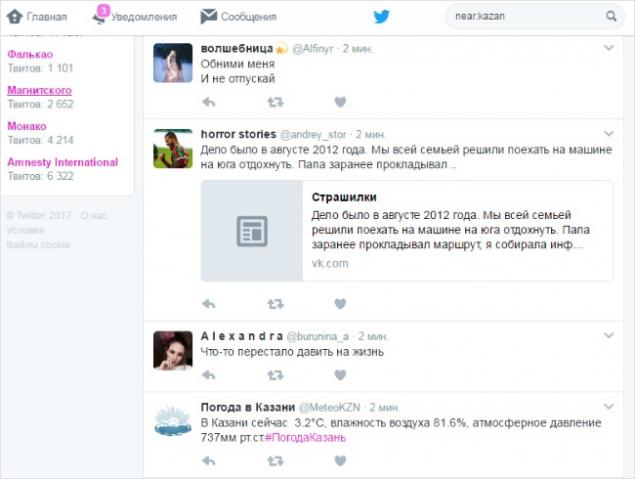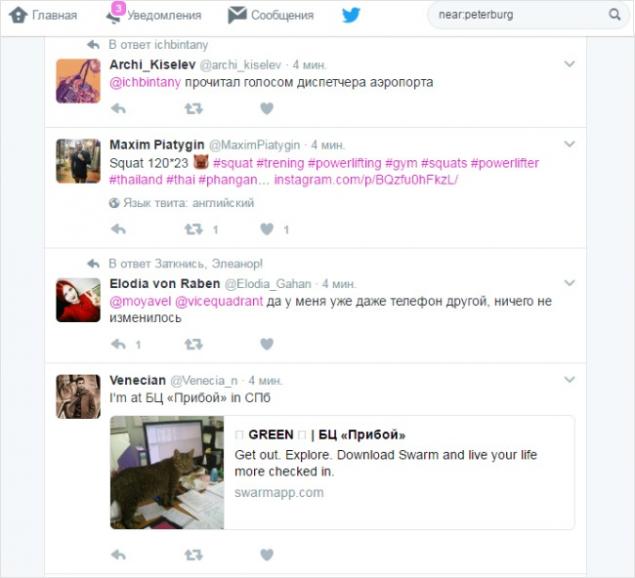 Find out who is in the photo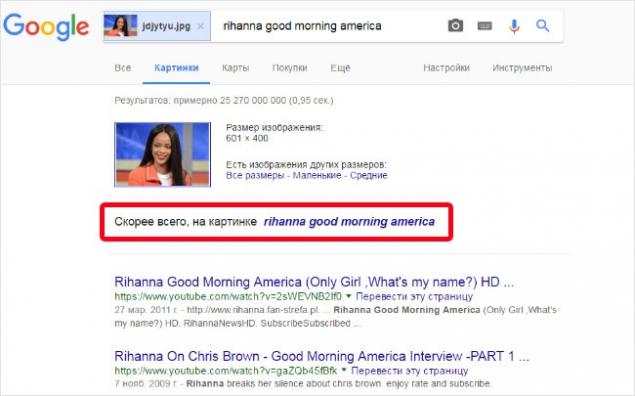 Cut out the part of photography where a person's head, and loaded it to a page of Google image search. Surprised at the result.
To find out what people tweeted on a certain day Sometimes it is interesting to learn that some famous person wrote in his Twitter account before a certain date. For example, Tim cook posted in your account prior to October 17, 2015?
For such challenges, in Twitter there are operators for advanced search. They should recruit on the main social network page, in the form in the upper right corner:
from:@tim_cook until:2015-10-17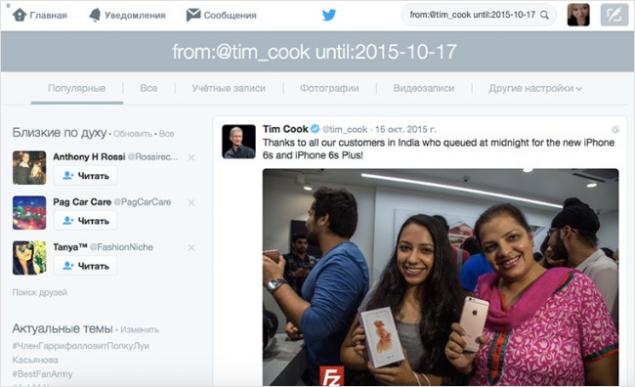 To find out whether there are any debts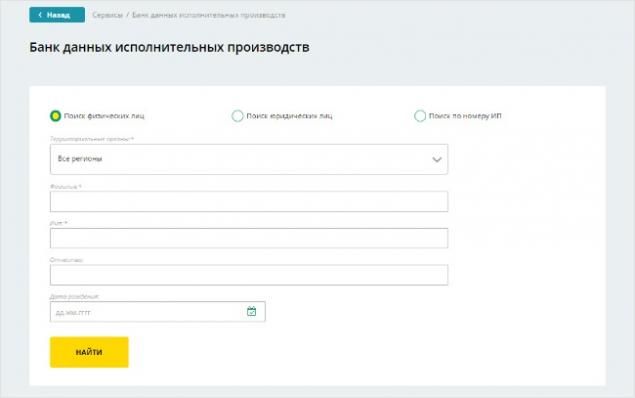 Our database FSPP you can find out if someone is for unpaid fines, child support or other debts. For information only need to know his name, the name and region of residence.
To find out what region a person bought a SIM card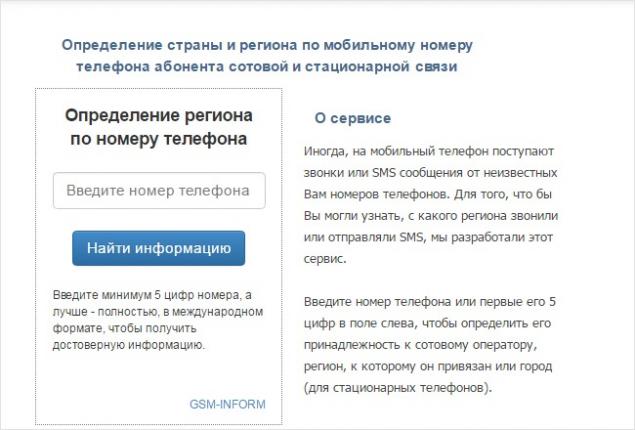 To identify the region and operator of a subscriber on the site gsm-inform.ru.
Materials iphones.ru
See also
22 useful features of Facebook, which are not known to most users
10 useful tips for Google search
via www.adme.ru/zhizn-nauka/10-poleznyh-sovetov-dlya-poiska-v-google-870360/