In Bangladesh, soon the streets will leave first tricycles with a cabin of the ambulance, which is equipped with solar panels. In this country, thanks to the use of this technology, they will always have access to electricity, which in many cases means balancing between life and death when emergency medical aid is necessary.
In this country many people die because there is no ability to quickly deliver them to the hospital when necessary. Roads are often impassable to normal transport. Zahid Islam, a farmer from Satorii, said that the birth of his first child, his wife did not have time to deliver in the nearest hospital with the help of rickshaws. In the end, she died on the way.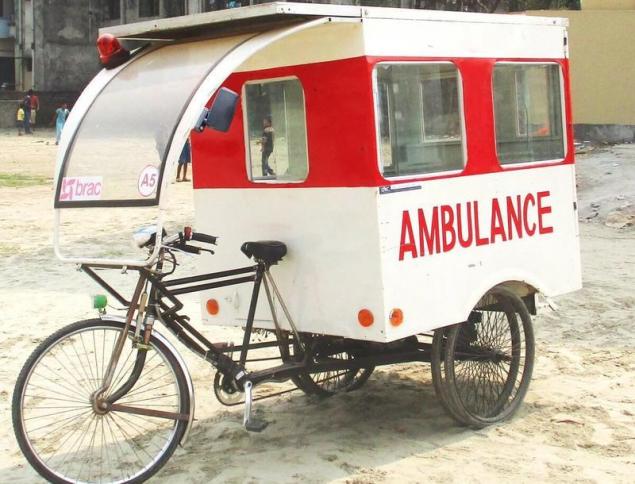 Islam is confident that a three-wheeled rickshaw-mobile, which is well equipped with special tools, as most of the ambulances could transport patients to hospitals much faster than conventional machines. In this transport there is a small battery and an electric motor for movement. Built-in battery is charged by solar energy only 3-4 hours.
As you know, in many parts of Bangladesh there is no mains, so the solar energy is the only available option. Kamal Hossain have experienced the prototype of the ambulance and noted that this vehicle is safe to drive on a good surface and the road, the speed of travel is different.
The project leader Abdul Malek Azad, Professor of BRAC University in Dhaka, explained that most rural clinics can't afford the usual ambulance services. However, using solar energy can reduce operating costs and save the environment. Such three-wheeled vehicles will cost no more than 2,500 — less than one-tenth of the price of regular ambulance in Bangladesh.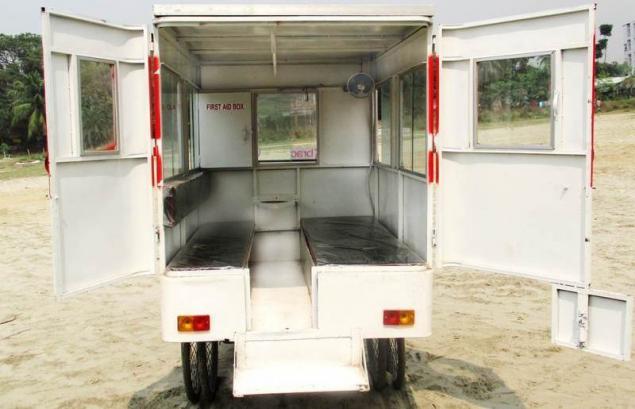 Inside the new led ambulance can accommodate three people. Maximum speed transportation — 9-12 mph and the range up to 30 miles. Roof mounted photo panels with a capacity of 100 watts, which should be sufficient for engine operation throughout the day. Inside is also a conventional lead-acid battery 12 volts, which will be used at night.
The team headed by Azad has already built and tested five prototypes. The results indicate that the test was successful as expected first solar ambulances will begin producing in late 2017. published
P. S. And remember, only by changing their consumption — together we change the world! ©
Source: solarpanels.com.ua/news/v-bangladesh-poyavyatsya-skorye-velosipedy-rabotayushchie-ot-solnechnoj-energii/