Once at Institute I forgot in the classroom notebook. I studied at the first higher Polytech. When I remembered about him – in the audience he was gone. In any case, said at the entrance, the doorman and (a miracle!) Notepad got it.
Among other recordings, on one of the pages was a short sketch for a fiction story (which I am at leisure wrote). Character sketches were a kind of creature – a cross between a brownie with Forrester. And it was called something similar – ladders. From the "forest" and "domovenok".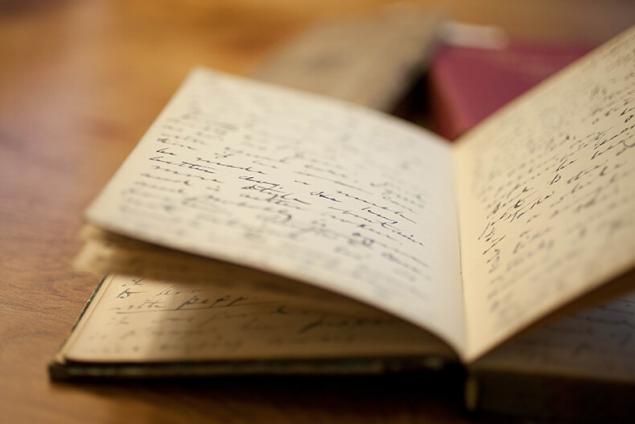 Scrolling through the notebook, I found that a "virtue", who found a notebook, apparently deciding to show off your erudition and reason with me is absolutely not competent, not lazy in every word correct "e" with "and". And not embarrassed him even that his hypothetical pup walks on his hind legs, and generally behaves indecently, not animal. In every word! In the text on two pages!
Was I not nice? Yeah, I was not pleased. How to describe my feelings at that moment. First there was the outrage. Someone invaded my inner world is hidden on the page, and not just looked, and hesitated dirty feet.
Then came the anger. Not just because hesitated – and still left full and Holy conviction that did me good! Then came the disappointment. After all, somewhere in this man is sitting and thinking – "that's because there are blockheads who don't know how to spell the word Fox!" Or even talks about it to someone.
Like this: "imagine, here I found a notebook. Think about it, trying people with the type of stories to write, and the illiterate as a first grader!". And I can't even get a little satisfaction, telling him – "but at least you are in that grasp? Well, what the hell Fox?? You got that, just with imagination tight?".
And then came the calm (honestly, much later.) Because, I will correct your text ago. And that someone, somewhere, will remain to live in the world of the Chernobyl strange bipedal Fox cubs and his Holy innocence, and sooner or later will get burned when trying to "do good" to someone who never asked for it. And with imagination it is bad and better is unlikely. Here...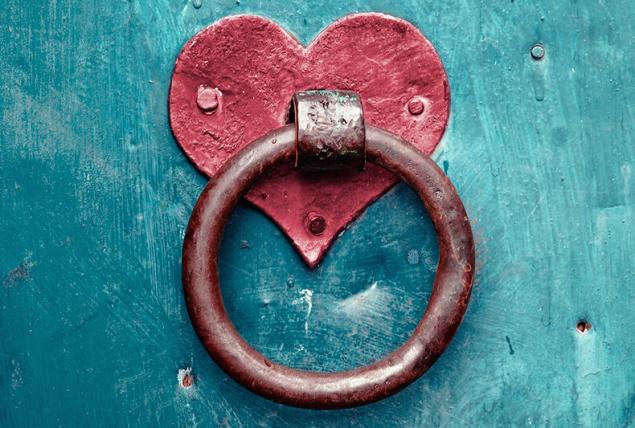 That's all I remembered recently when I read in the social network experience of a friend who for a year went to study in America. Her happiness from the sense of insecurity, social pressures and attempts of people left to teach life. And I thought – how difficult it is for us to live with it! Our continual internal "what will people say" do not give freely to breathe.
And the shame that it is not just words! People still say! With or without, friends and complete strangers, with an intelligent face, with a peremptory tone. You always easily and readily will tell you why should or should not eat meat, breastfeeding or to believe specific policy!
When you go with a stroller on the street, compassionate aunt will definitely catch up with you, jump out across the road like a Jack-in-the-box and happily proclaim that the child cold handles and urgently needs to put on his mittens! And joyful, with a sense of accomplishment, run away into the sunset before you have time to mumble something about the fact that your persistent and very stubborn child takes off his mittens about three times faster than you go to them for him to pull.
How do the people in our lives, this Holy confidence that their view of someone interested? Especially a stranger? Yes, even native, but in a situation when he didn't ask for advice?
I'm sure reading this, almost everyone will think is really stupid, I would never... And probably will be wrong. Because it is so fleeting and of course, that "giving" is very rarely notices that for a fact, "gifted" is seldom understands what it annoying?
Just created a background of social opinion in which we all live, functioning and not trying to stand out and not to run. And only escaping from this background physically feel that somewhere has got a huge load off the shoulders.
And suddenly surprised to realize that not trying to teach others not trying to justify someone else's expectations – we begin to live MY real life, not imprisoned anyone
.
Well, what about those who cannot escape from the background physically? You can create your own background, with the main rule – do not touch me, and I won't hurt you.
Somehow, many in the head lives the link between advice and support.
The man is afraid to put in place people who are none of my business, not to be left without moral support.
But do not be confused. It's two radically different approaches. To maintain and, if necessary, to help is one thing. A climb with his "here I'd..." or "that's when I have in the past year, then..." is another.
If someone is bad and you really, really want to do him good – just ask "how can I help you?"
. He may just need you to sit next to. Silently. Or brought the box of Rafaello. Or simply listened without interrupting.  
A woman who CAN afford not to worryItching: HOW your skin betrays your emotions
To do this you will begin to apply as well. Become a bit of a psychologist – who never gives advice, but only helps a person to find their correct solution on their own. Maybe if everyone starts with yourself, sooner or later, we all will be much easier to live in our society too important.published  
Author: Tatiana Golovanova  
Source: psy-practice.com/publications/prochee/sovet_kotorogo_ne_prosili/