Besides Boddingemu, who lives in Britain mistakenly sent home sneaker, which reaches a length of two meters.
For such a huge attribute should thank the online store where Tom checkout process.
Store employees to send data to Hong Kong, where he is producing.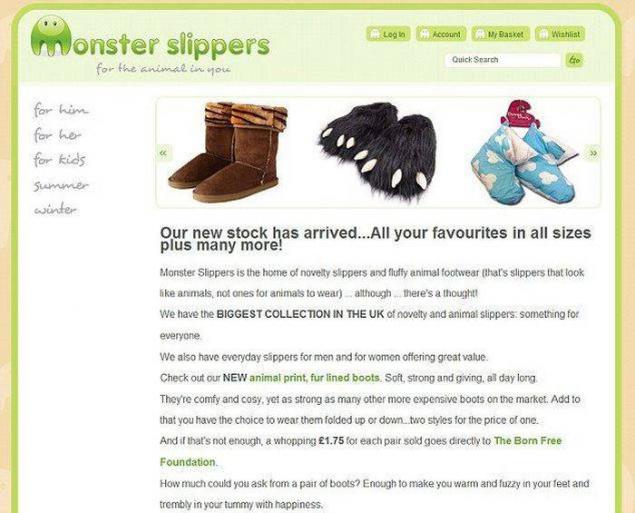 The fact that Boddingema pretty big feet - even more than the 48th, besides his left and right foot vary in size. Because of this, the Briton makes shoes to order. Here and now, ordering slippers called "monster feet," he wrote that one 14 sneaker, size 5, and the other - the 13th. Imagine his surprise when he had to sending more than two meters in length! Sneakers were giant size - Hong Kong manufacturers do not understand British customers and have made no shoes 14, 5 sizes, and sneaker of 1450. And here is another sneaker, surprisingly, was the size of 13. For such a fantastic shoe Tom paid almost 18 euros (15 pounds and 50 pence). Shop Briton brought apologies for the mistake and promised to send the correct size sneaker. The same was not discouraged - a giant paw he wants to auction off eBay. I think, on this interesting sneaker someone exactly tempted. Of course, these giants of our planet there, but in such shoes can literally sleep.