Speaking of building materials, we often turn our attention to their environmental aspects, if we want construction or finishing material was not only environmentally friendly, but also durable. In short, we have been more demanding and choose safe and functional. Among them, the plate fiberboard, unjustly forgotten for some time in Russia, but today with all the chances for a second life. Journal Workerstroy will help to understand the composition and characteristics of the fibreboard, will talk about its advantages and applications.
Material fiberboard – history and composition
Experts believe that one of the most environmentally friendly materials is wood and this is proven by the experience of generations. Today on the wood drew the attention of many manufacturers of building materials, and many saw it in "another color". If early wood built houses and used it for making furniture today, wood-chip materials are the basis of insulation materials and piece materials. In this respect special attention deserves the material fiberboard, invented a hundred years ago, inventive Austrian builders.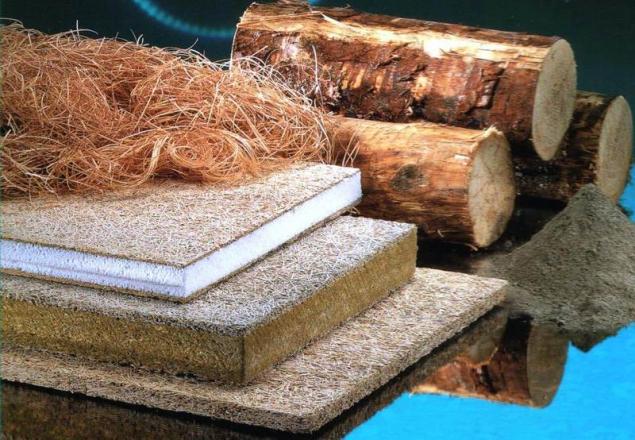 The fame of this environmentally friendly and functional material and flew to Soviet Russia, where in the early 30-ies has already worked for several factories for the production of wwcb. To the 80-th years of the last century on the territory of the former country of victorious socialism, there were over 40 plants, and the percentage of fibreboard in the total number of domestically produced building materials at that period was about 9 percent.
House of wwcb today will not meet so often as we would like, with the popularity of it is increasing before our eyes. Much credit for this, including domestic producers, offering functional and energy-efficient material that reduce heat loss. 90-95% of it consists of elongated wood fibers (ribbons) the length of at least 50 centimeters, for giving viscosity to a wooden strip added liquid glass and other binding materials. Panel Board consists of cement and water, and to achieve ideal results, the obtained mixture is pressed and dried. Many people confuse fiberboard with a arbolit, but in the case of the latter used no tape, and a thicker wood chips.  
Characteristics of the fiberboard, properties, advantages and disadvantages
At a time when many of the "fashionable" materials cause experts a lot of questions and doubts among buyers, cement fiberboard, rather, interested, as it is said many flattering words, and negative traits, characteristics, it practically has. What is the difference between the house of wwcb and how it differs from traditional building materials – about this, I would like to talk in the second part of our story. Let's start with the advantages:
"Thermal comfort" — a concept which is suitable for fibreboard could not be better. The question in this case is a good thermal efficiency of the material, especially in the offseason. Thus, the internal temperature of the Board starts to change only after 9-10 hours, meaning that during the hot summer months in the room air is heated only in the evening, the same goes for the cold time of the year when the Board holds heat well during the day. In this respect, fibreboard and polystyrene plates are somewhat similar, but expanded polystyrene is much less frequently used in the construction of the roof and has a lower fire-resistant properties.
It is important! In contrast to polystyrene and other materials particle Board, fiberboard is NOT LIT!
High level of sound insulation, and fiberboard technology involves the production of a material with a high level of sound absorption, which is especially appreciated in the warming of apartments.
Frost, and fiberboard are used for finishing and construction works even at low temperatures.
Low degree of water absorption, and according to this indicator the Board has more advantages over other wood materials, but it should be noted that the EPS in this matter is considered more "advanced".
High durability, and fiberboard, as shown by these studies, not inferior in strength to other similar materials. It is also known that where strength is, there is durability, and the composition of the Board allows you to serve him for many years.
Sustainability – a question which ought to start talking about the advantages, but we made it for a dessert. This is one of the most environmentally friendly materials, so it is recommended to use even for warming children's rooms.
Builders, faced with the Board, its composition is also highly appreciated, and especially can not please them, the fact that the material has a high degree of adhesion, meaning that it is kept plaster and other finishing materials. In addition, experts say the simplicity of the work derivatograms these plates, and they respond well to any kind of processing – cutting, drilling, fastening, and so on. On the downside, we can say unequivocally that the period of operation reduces low resistance to fungus, therefore it is not recommended the use of the material in the regeneration areas with high humidity levels.  
The scope of application of wwcb, principal dimensions
Production of fibrolit today are engaged in many companies, there are even craftsmen, who established the manufacture of fiberboard with their hands, and to explain this popularity can be a wide range of applications of cement-wood boards.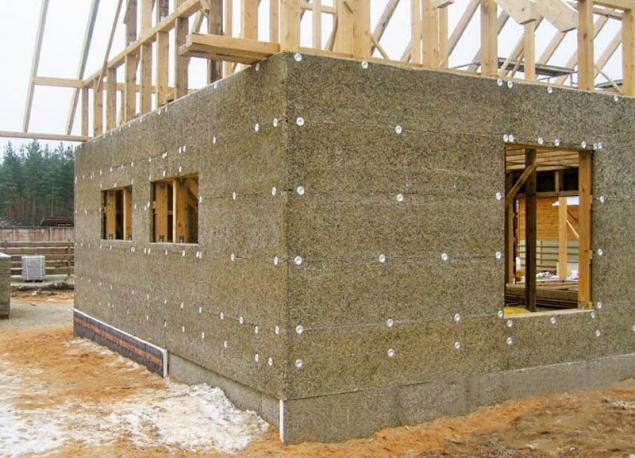 Recent years, the peak of the construction technology of monolithic frame construction, particularly where demand is non-removable shuttering Board. Between the slabs of material in this case poured concrete or concrete mixture, after which the formwork is not removed and utilized as a heater.
Widely use fiberboard as insulation, and this is understandable, given the unique indicators of thermal efficiency. For this reason you can often find the sandwich panels of the fiberboard used, including, for the device of a ventilated facade. Good results are obtained when the insulation Board of the roof, attic space, walls and floor of residential premises.
It is important! Before talking about whether the use of fiberboard as insulation, you need to think about his defense before the moisture. It is not desirable to use in environments with relative humidity of more than 75 percent, and it is desirable to use an additional vapor barrier material!
It is noted also often, the use of fiberboard for the installation of load-bearing walls and indoor partitions. He responds well to final finishing, and "friends" with many finishing materials.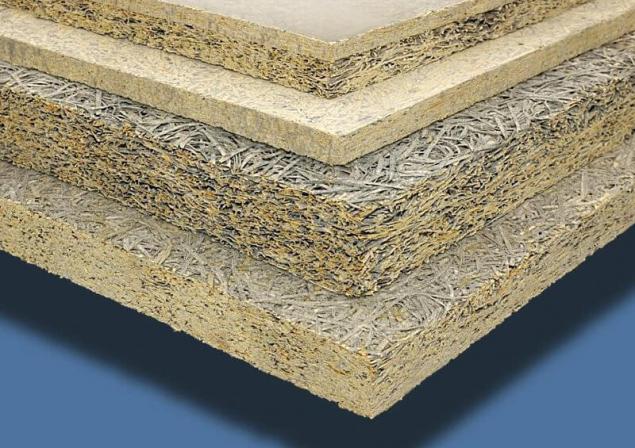 In conclusion, I would like to say that there are several options wwcb, and to understand which of them have to deal with, will help marking resembling the marking of the cement. Thus, the insulation on the basis of fiberboard marked as M-300, and the constructive material is of grade M-400 and M-500, it should be remembered that the Board apply a different thickness. Most of the plates have a thickness of 5 and 10 centimeters, which is enough, given the unique qualities of the material, including the large number of air gaps, making it warm and soundproof. As for the other dimensions, the length of the plate is in the range of 2-2. 4 meters, and its width is 50-60 cm. published  
Source: www.workerstroy.ru/plita-fibrolit/