Japanese startup company GLM for the production of electric cars presented at the Paris motor show Chevrolet Savage Rivale Roadyacht GTS c eight-cylinder engine, which became fully electric supercar.
Quadruple Roadyacht GTS supercar hails from the Netherlands was originally presented in 2011, but soon failed. And now his revival will take Japanese GLM, which has bought a share of stock Savage Rivale and they are going to replace the V8 engine borrowed from the Chevrolet Corvette to the electric drive.
New transmission, according to the GLM, has an output power of 536 HP and maximum torque of approximately 1 Nm 001. Also, the driver of the electric vehicle will be able to distribute the torque between front and rear wheels. Acceleration from 0 to 100 km/h is 3.7 seconds and a top speed of 249 km/h. can Not fail to impress and the range of the electric vehicle on a single charge – 399 km.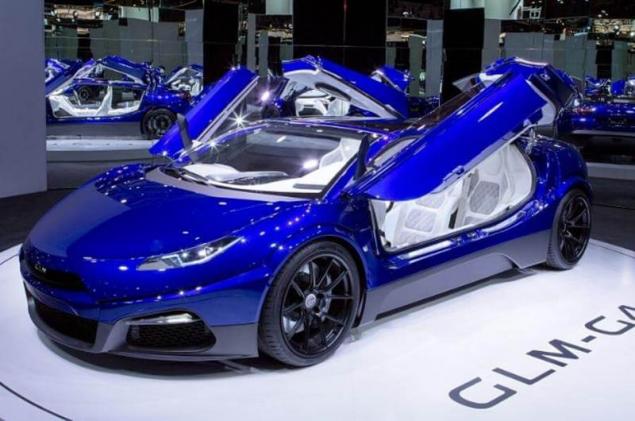 Dutch company Savage Rivale established by Justin de Boer (Justin de Boer) and Emil Popp (Emile Pop), was unable to withstand the serious competition in the supercar market, and as a consequence Roadyacht away into oblivion. I hope GLM will be able to rectify the situation, and she Savage Rivale is going to develop new directions for themselves, including the design for the new sports cars, boats and houses. published
SUBSCRIBE to OUR youtube channel that allows you to watch online, download from YouTube free video about the recovery, the rejuvenation of man. Love for others and ourselves, as the feeling of high vibrations — an important factor for improvement .
https://player.vimeo.com/video/184596554 Put LIKES and share with your FRIENDS!
www.youtube.com/channel/UCXd71u0w04qcwk32c8kY2BA/videos
P. S. And remember, only by changing their consumption — together we change the world! ©
Source: autotesla.com/roadyacht-gts-pererodilsya-v-super-elektricheskij-sportkar-glm-g4/