In the past several years, the race for the world record speed for electric operation is a "competition" with one player in this field. However, this did not deter the Venturi team and partners from the University of Ohio to once again raise the world record to new heights. Few days electric racing car VBB-3 was able to accelerate to the speed 549.4 km / h with a peak speed of 576 miles per hour, thereby beating the record of 495 km per hour, car mounted Venturi Buckeye Bullet 2.5 in 2010.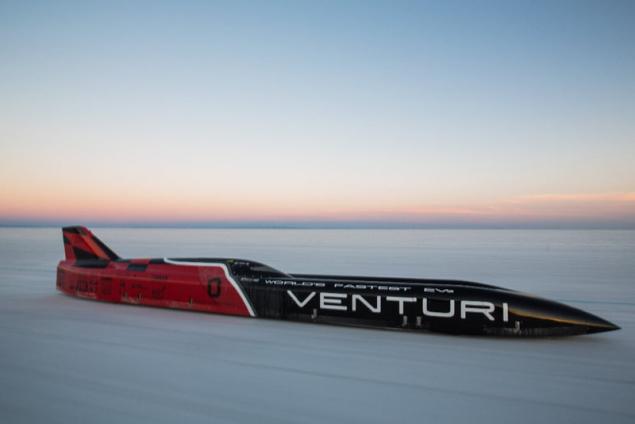 We remind our readers that the electric car VBB-3 is already the holder of the record in a certain class, installed them in 2014 and 2015. And the current record is an absolute record, making the car VBB-3 is the fastest electric car in the world.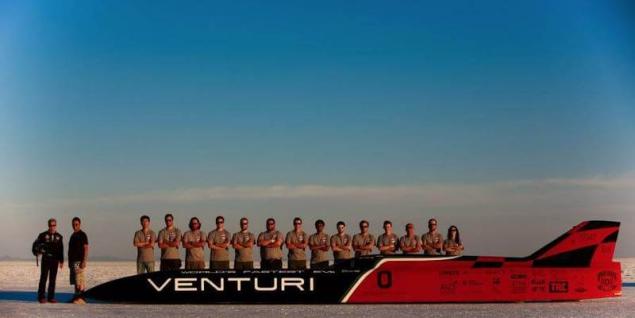 The conditions, which were record arrival were far from ideal. Last for some time before the arrival of rain made the surface of the 17.7-kilometre route at the bottom of a dried-up salt lake Bonneville (Bonneville Salt Flats) a succession of dry and wet areas. Because of this, has been postponed attempt taking a new land speed record for motorcycles. It is likely that when conditions on the track will return to normal, car VBB-3 will be able to accelerate to maximum speed, which is calculated for its design and which is 708 kilometers per hour.
Car VBB-3 is the most technologically advanced electric car to date, its two unique engine, with a total capacity of 3 thousand horsepower makes it the most powerful electric car in the world. And energizes that all lithium-ion battery manufactured by A123 Systems.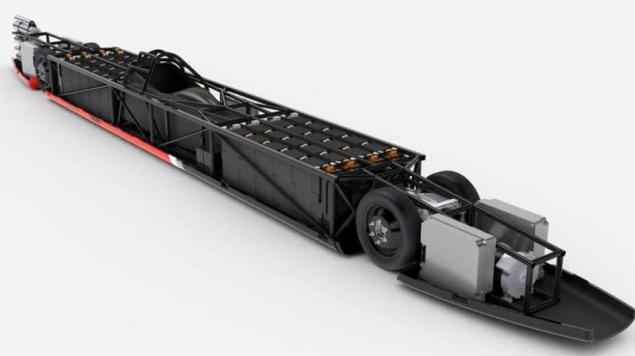 New world record is a milestone, where the Venturi team is not going to stay long. The following strap, the capture of which targeted the leadership of the team is the speed at 644 kilometers per hour (400 mph). And the racing season at the Bonneville still far from complete, next week the Association of Southern California Timing Association is going to hold the finals the World Finals, which will involve vehicles of different categories. published  
Source: www.dailytechinfo.org/auto/8503-komanda-venturi-ustanavlivaet-novyy-rekord-skorosti-dvizheniya-na-elektricheskoy-tyage.html