Glamuzina Paterson Architects designed a stunning in appearance the house has an area of about 250 square meters near the picturesque lake Hawea in the South island in New Zealand.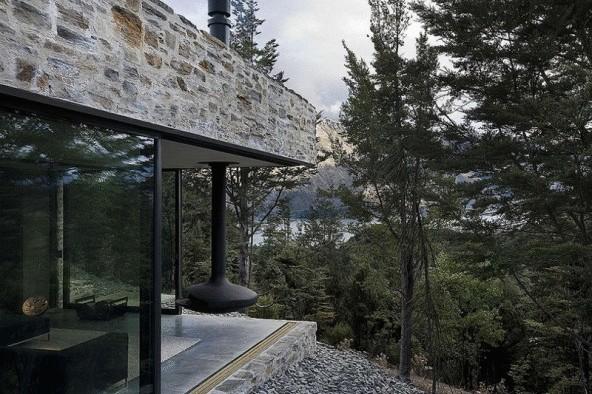 The external form of the building fits perfectly into the surrounding landscape – a low brick building like so rooted in the approaching mountains. The building complies with certain historical peculiarities of this region – even the settlers of Arrowtown and Central Otago used a low stone structure in its architecture.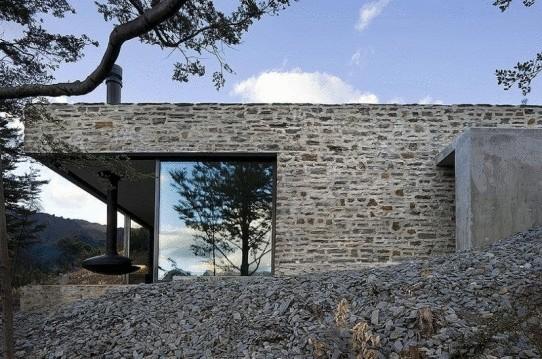 The basic concept of the project is a modern interpretation of vernacular forms of buildings and materials used. Minimalist interior design perfectly complement the huge Windows, allowing natural beauty to fill a spacious room. As the living conditions in this unusual house is fully meet the comfort requirements of modern man.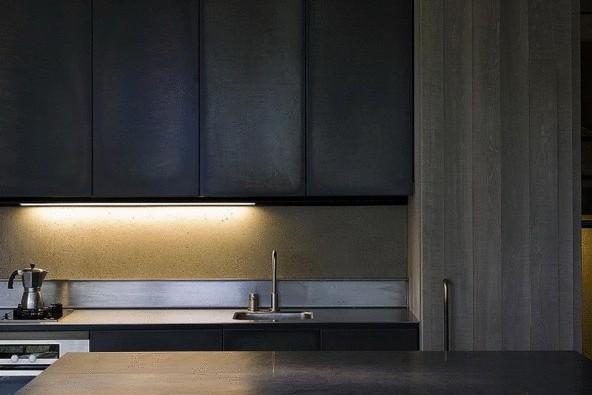 The basic material for most internal and external surfaces of the house were the local stone. The volume of the house is designed in such a way that he seems to be growing into the side of the mountain on which it is located and is its natural continuation. Due to the high elevation of this area, the entrance had to be positioned not quite traditional on the roof.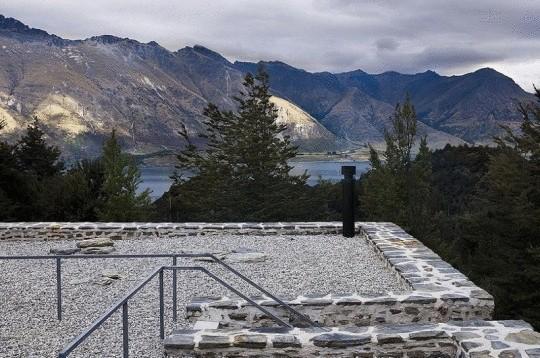 In the construction we used a lot of glass that went, not only in the glazing of Windows, but some of the facades of the building to the owners of the house always had the opportunity to enjoy the amazingly magnificent views of the opening of the nearby mountain tops, the water surface of lakes and the surrounding beech forest.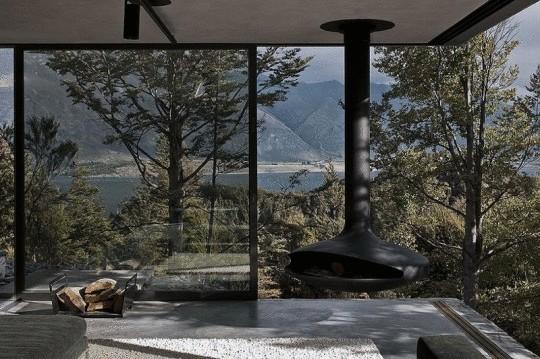 The house is equipped with everything necessary for comfortable stay – the heating is provided through Underfloor heating and several fireplaces, pure water is taken from one of the mountain streams of gas are transported here in cylinders.
Source: /users/104