M-City is an innovative project that was designed by the architects Vladimir Plotkin (Plotkin Vladimir), Roberto Meyer (Roberto Meyer). Instead of the traditional sequential vertical development, the authors proposed a new typology of a complex of skyscrapers – vertical residential block, consisting of several separate houses that communicate with each other through the unique geometry.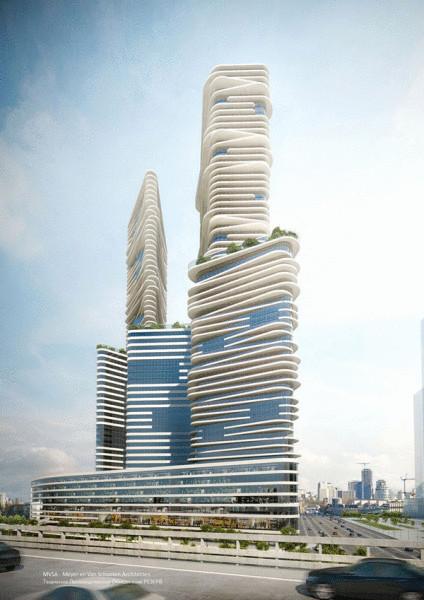 Everything is new – well forgotten old. The architecture of the complex refers to classical Greek architecture. The structure is formed of platforms, columns and colonnades, imbued with triangular openings of multi-level Atria and open courtyards, symbolically forming a silhouette of the letter "M".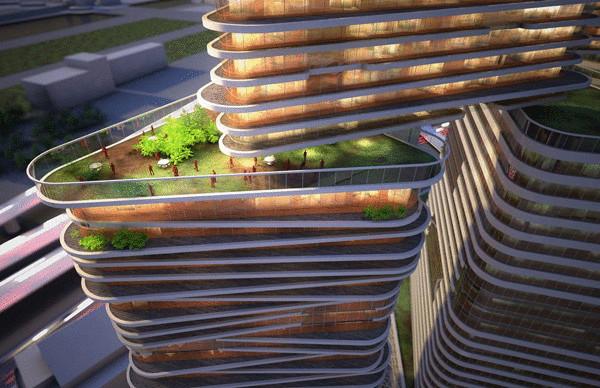 Nine-story platform supports three 23-story triangular block, the distance between which is 20 to 50 meters. turn the roofs of these three buildings support another pair of 10-storey triangular buildings. The construction of new houses "on the shoulders" of each other is an unconventional way of building mass vertical array.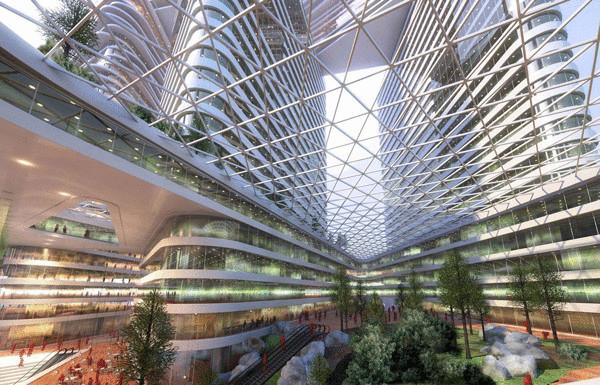 The complex includes a three-level underground garage, four levels of above ground Parking as well as a powerful "belt", having a number of shops and hotels. Located above a tiered and glazed office space, which are grouped around the above-mentioned triangular Atria. The interior of this fragment is decorated with hanging green gardens.
Source: /users/78