Architect David Closes reconstructed the Church of the monastery of St. Francis of the eighteenth century in the Catalan town of Santpedor. Along with the modern features of the building got a new function.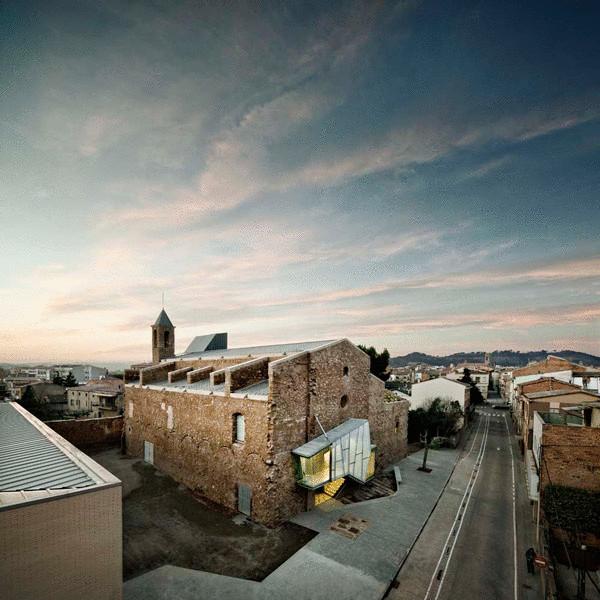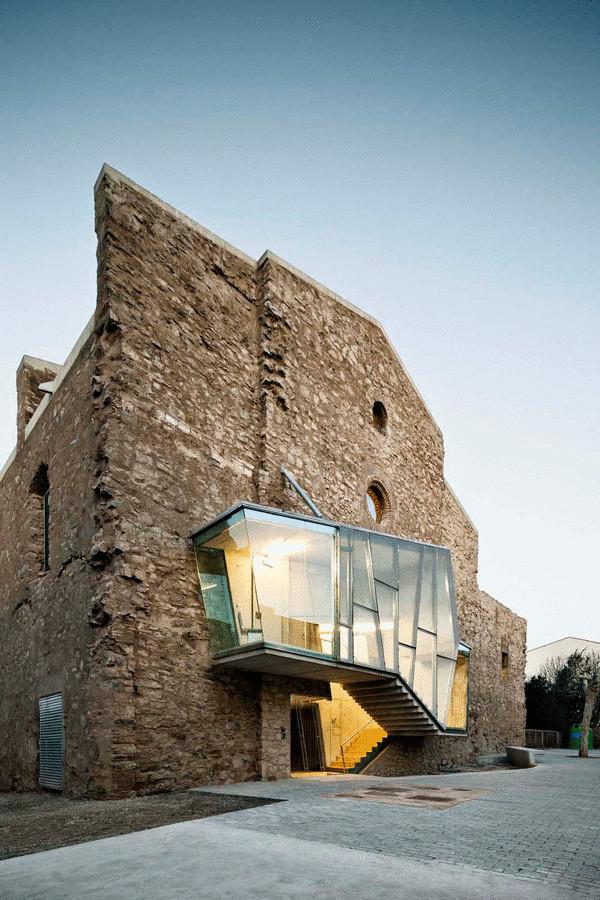 The monastery complex is almost completely destroyed by time, stood the only ruin of the Church. The local authorities decided to turn it into a multifunctional cultural center. Project David Closes involved strengthening the Foundation and some supporting walls with an extension of several glass volumes, construction of new exterior stairs and ramps.
The strong impression of the contrast principle: remote concrete construction juxtaposed with original brickwork, and narrow window openings with large areas of glazing.
New three-dimensional elements attached to the facades thus, to preserve the spatial integrity of the naves. The configuration of the interior of the former Church remained unchanged. Moreover, the gaps in the arches, the roof and walls used as skylights to illuminate the interior.
To date, the reconstruction is almost completed. The final phase of work – construction of the city's historical archive on the upper level of the Church.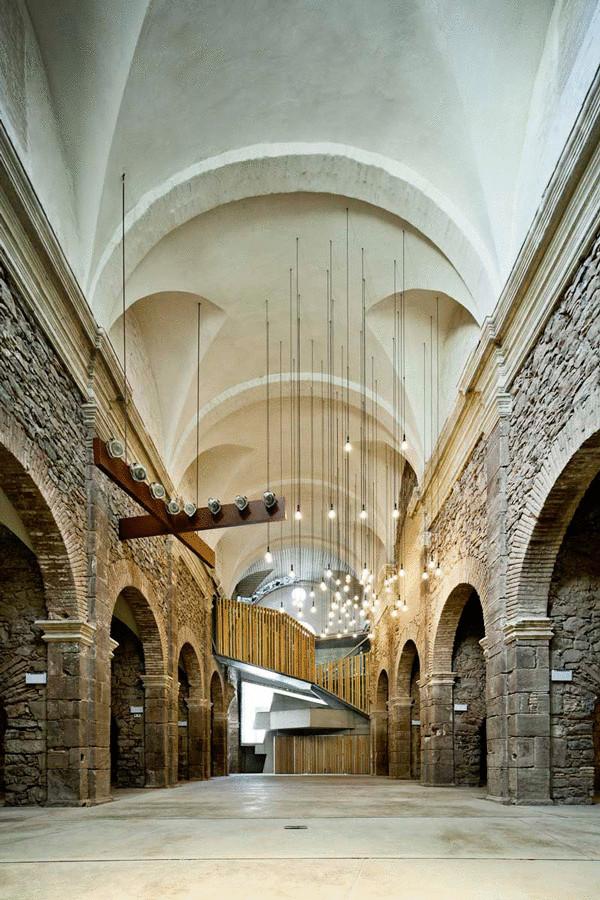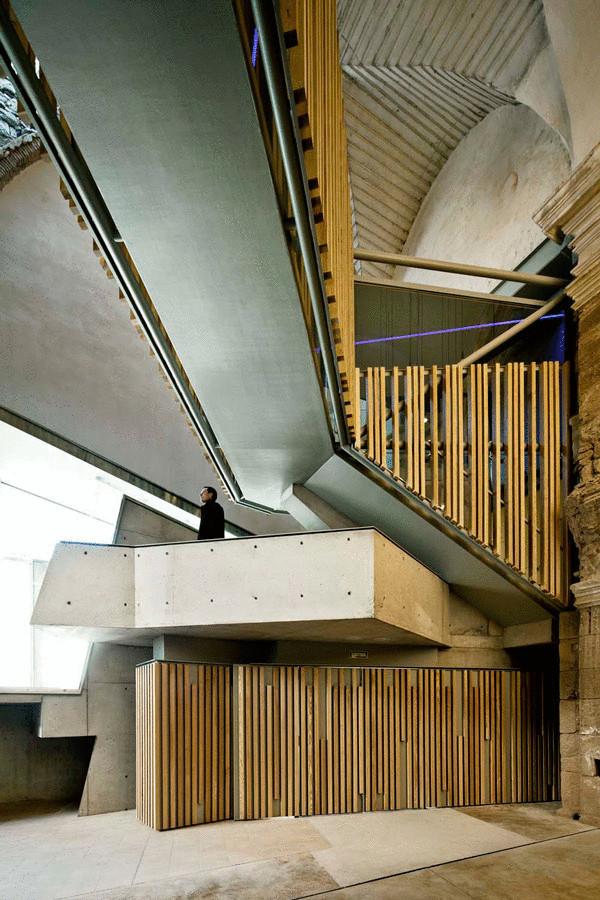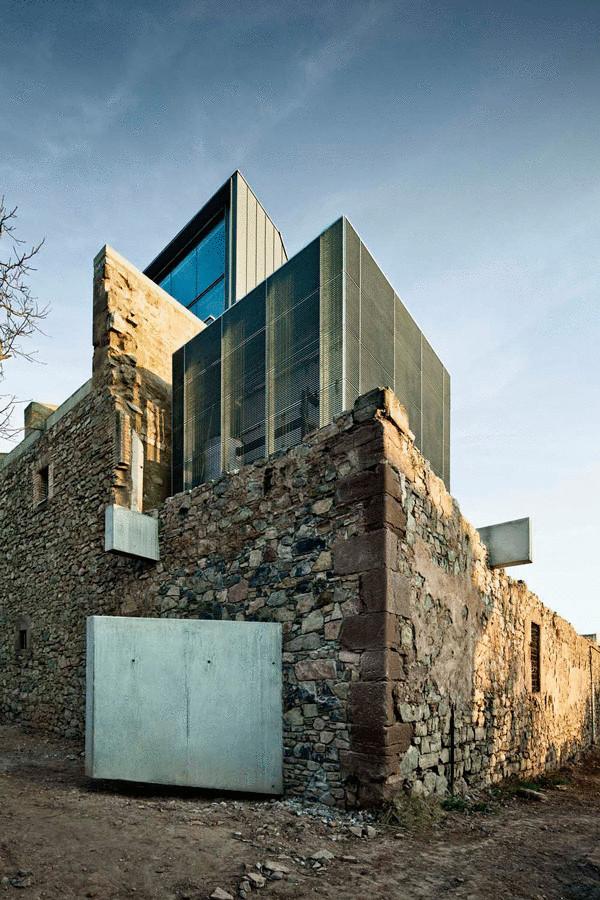 Source: /users/104