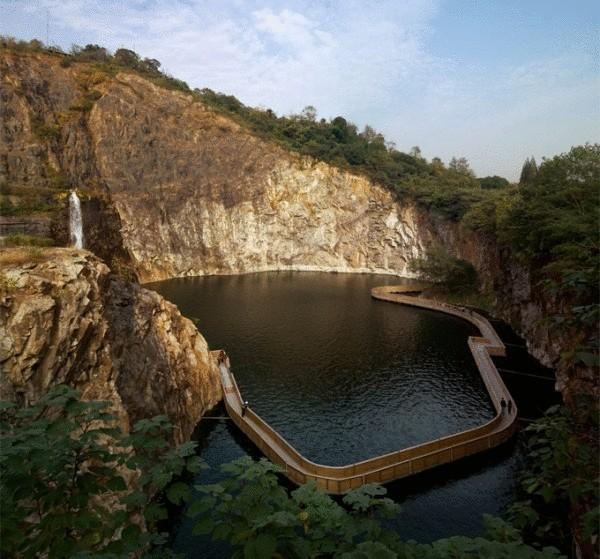 Quarry Garden — a disused quarry, located in Shanghai Botanical Garden Shanghai Botanical Garden), which got a new life after an extensive six-year restoration and was turned into something really beautiful.
Updated Quarry Garden has received an honorary award from the American Society of Landscape Architecture 2012. This sleek, modern oasis aims to attract new wave of tourists and visitors to the city.

Tranquility and mystery emanate from this place, where once destroyed the natural environment is back, but in a completely different, transformed guise – majestic forgiveness for leaving scars. An atmosphere of peace, relaxation and harmony, however, reminds you of the delicate relationship to nature and calls for the protection of each is still a living land.
Source: /users/78