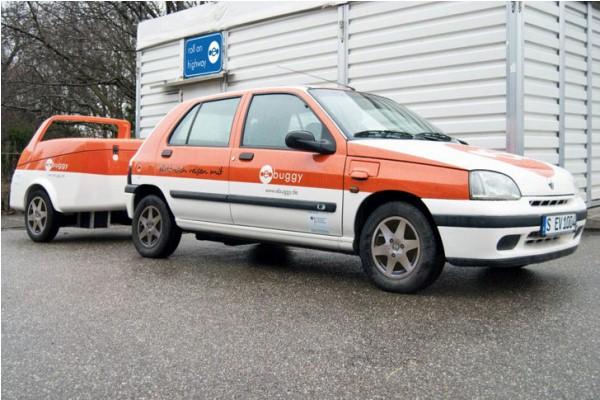 Today electric cars are at a tremendous disadvantage due to the poor infrastructure of charging stations that could be undertaken to recharge the car. But it looks like that will soon change thanks to the Ebuggy concept, through which electric cars can travel long distances.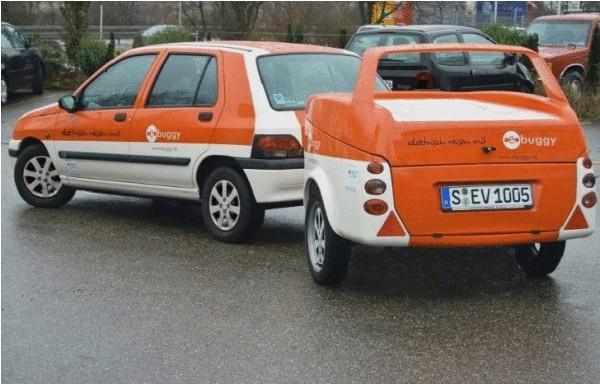 Ebuggy –a kind of trailer that travels with the car. This trailer is infected at the station just as the electric car and its energy will be available when the car runs out battery. With E-Mobility can not survive that journey will end in the wrong place at the wrong time, where it was assumed.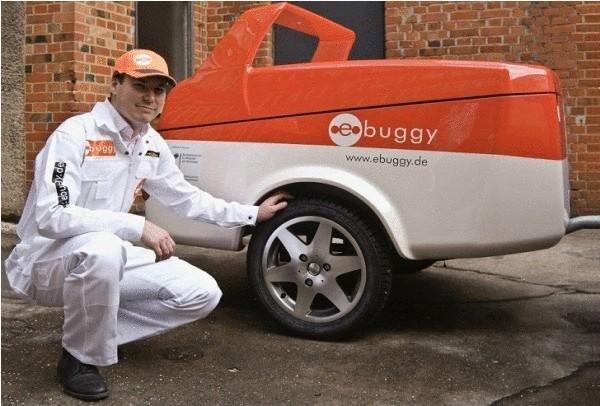 Ebuggy developers claim that their concept will allow manufacturers to create their own electric vehicle with far less battery capacity. "Ebuggy allows the automotive industry to create electric cars with smaller battery and at a reasonable price, since our formulation makes available large distances even for small cars. Electric cars will become cheaper than vehicles with internal combustion engine and will be able to more quickly and more dynamically to conquer the automotive market," says Manfred Baumgartner, managing Director of the company, which was a new concept.
It is worth noting that today to produce electric car considers it his duty nearly every reputable car manufacturer in the US and Europe. His concept recently proposed by South Korean manufacturers. While the maximum distance that can overcome the electric cars limited to 200 km per hour. It is hoped that the concept will translate Ebuggy electric vehicles from the register of settarov in the registry of these crossovers.
Source: /users/78