If you appreciate a telephone booth only for the fact that it is possible to hide from the world and quietly making a personal phone call, think again. The recent parade of painted phone booths in Sao Paulo – not the last unusual project this year.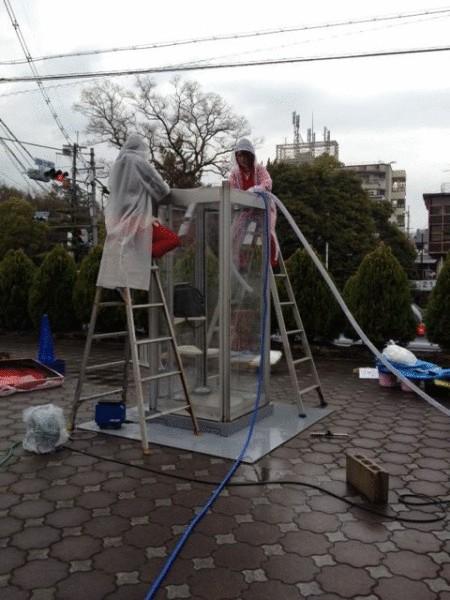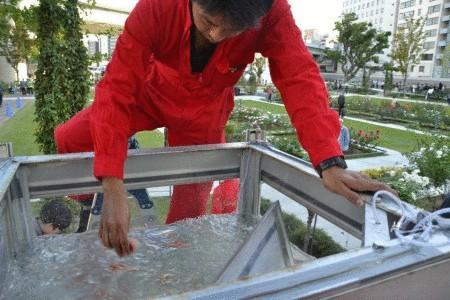 A group of Japanese art students Kingyobu (which means "goldfish club") has decided to transform some old phone booths into full-fledged aquariums, displayed in public all comers.
Given the fact that goldfish in Japan (and not only there) is considered a symbol of wealth and prosperity, the students decided to use this method to spread among the local people a little happiness, luck and goodwill, and name your project Call Parade.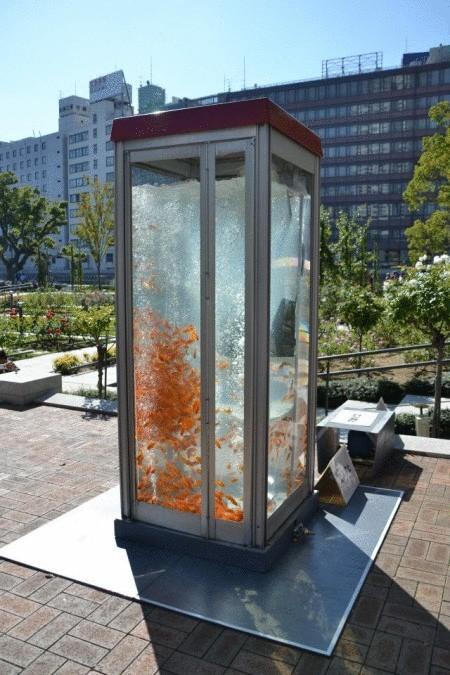 With the aim of implementing their ideas, the participants Kingyobu installed several telephone booths on the streets of Osaka, has equipped them with waterproof case with backlight for night and filled them with water and hundreds of shimmering goldfish. And the aim of the project was achieved: he not only attracted attention, but also caused people smile and good mood.
Indeed, who said that the art objects may not act as a phone booth? The idea, in fact, original, optimistic in autumn fresh. Like anything special, but some felt a pleasant warmth inside when I see such projects.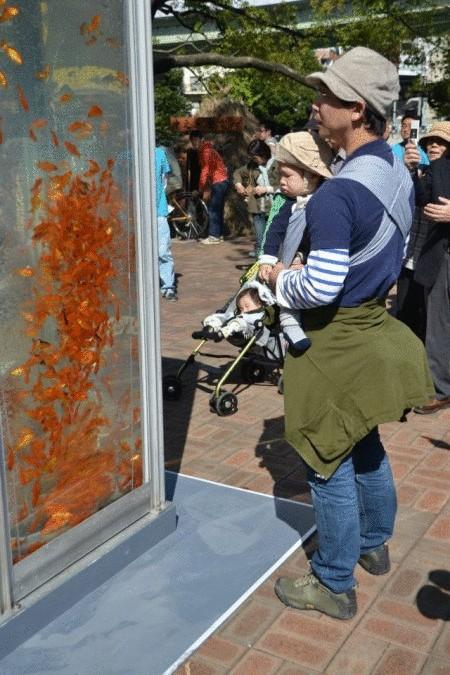 That's just a pity that the call from a booth aquarium will fail, though the phone for realism in it and posted. Now, if these phones had at least a little bit like a miracle, then many despite the presence of the mobile phone probably would use them exclusively.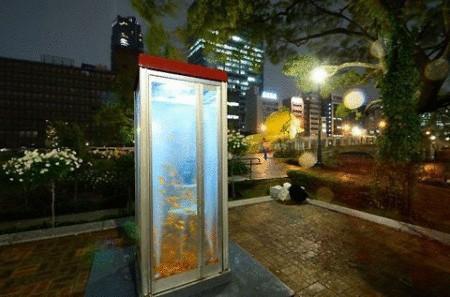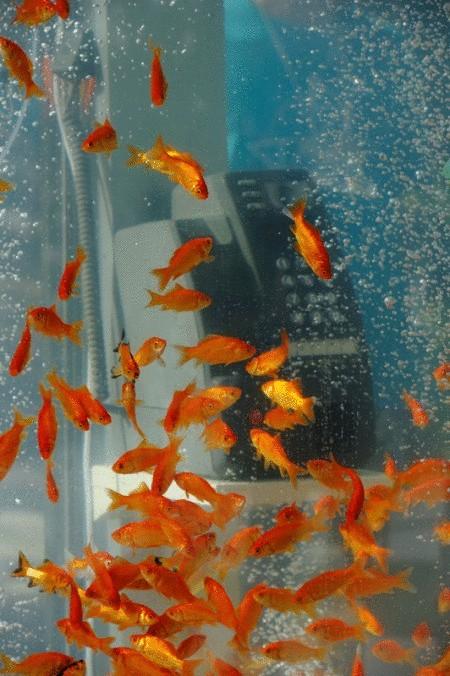 Source: /users/104