To see the biggest bonfire in the world, You'll have to visit Alesund in Norway, where wood pallets are stacked to a height more than 40 meters, forming a giant bonfire. It all happens at the annual festival to commemorate the birth of John the Baptist. The day is celebrated on the 24th of June (the summer solstice) in Scandinavian countries and other parts of Europe.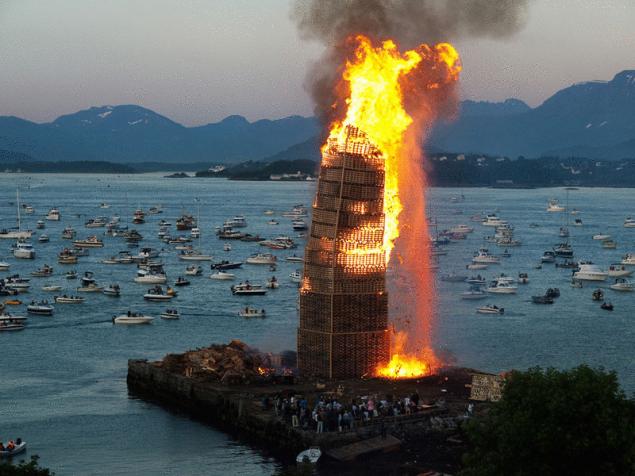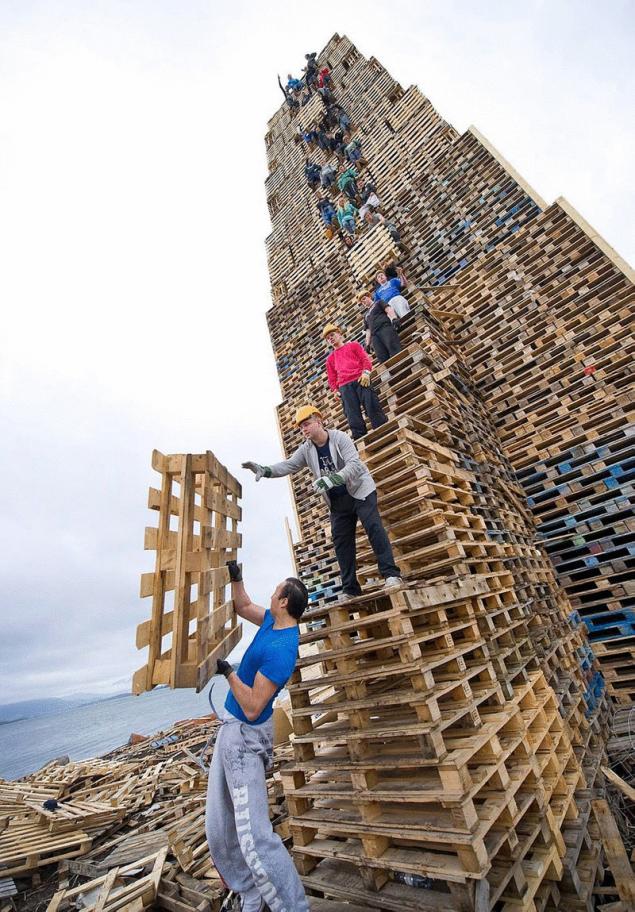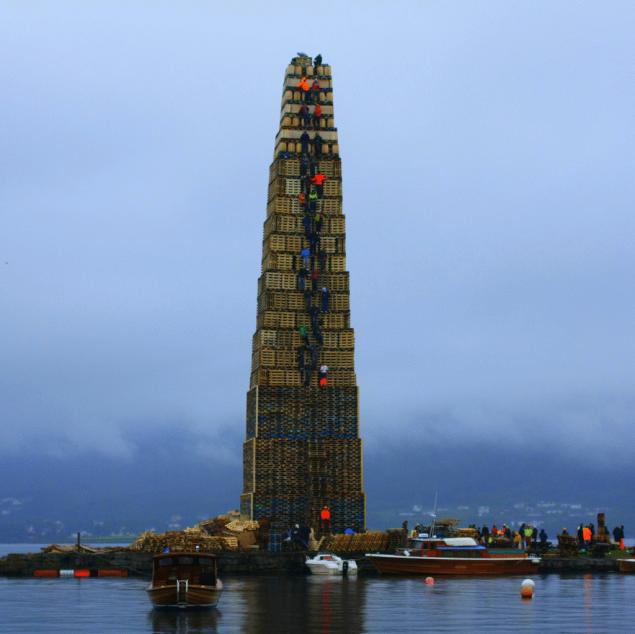 In Ålesund traditional bonfire, known as Slinningsbаlet brought to maximum sizes. In 2010 a record was set for the tallest bonfire at a height of 40.45 meters. The previous mark was 37.84 meters, set in 1993. The basis of the structure is approximately 20 meters wide.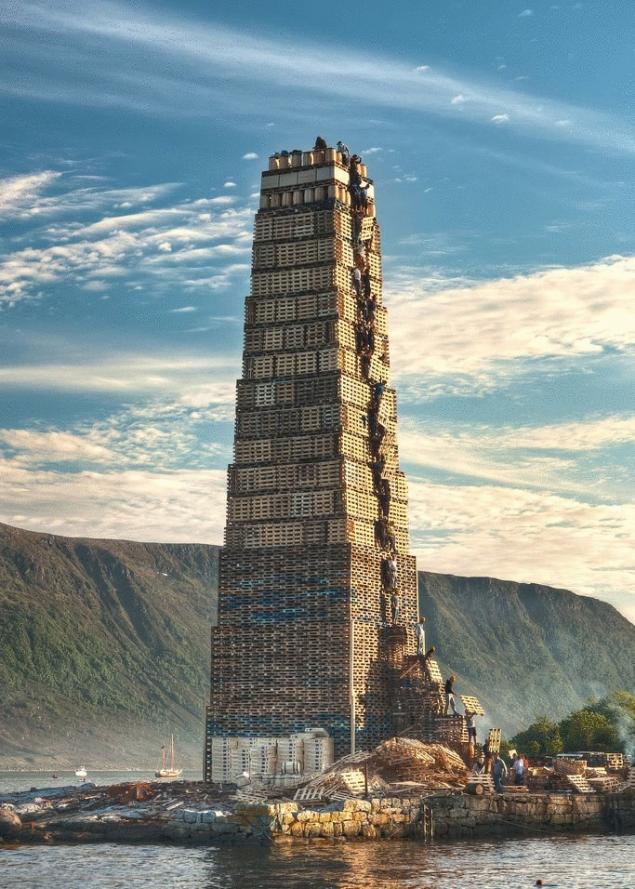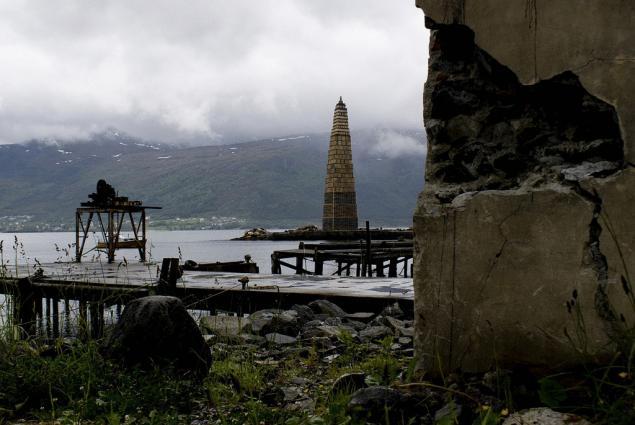 Approximately 30-40 people participated in the Assembly and lighting of the structure, then someone has to climb to the top to light it. If the fire will burn from top to bottom, it could end quite badly.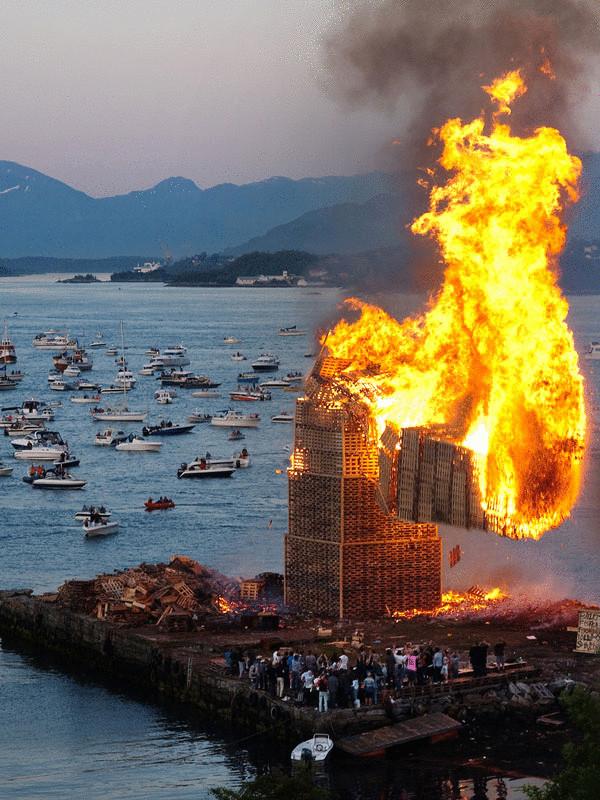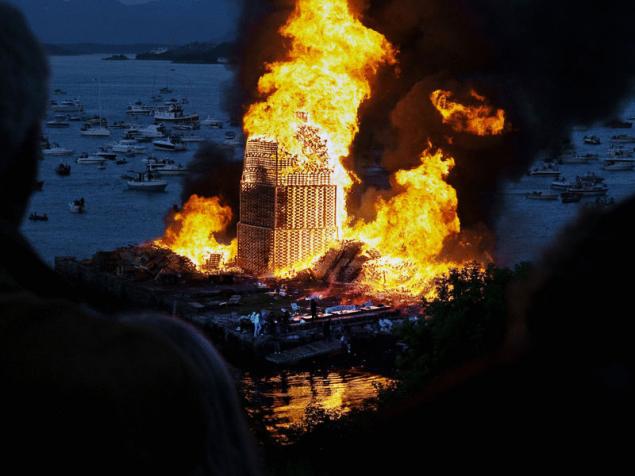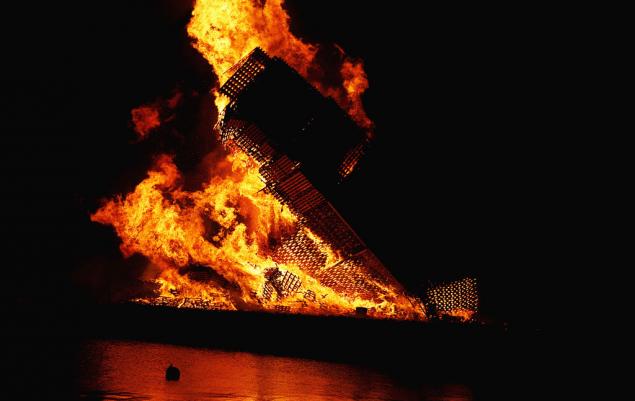 Source: /users/104