Tens of thousands of vehicles damaged by hurricane sandy are temporarily stored on runways and taxiways to the Aero Park Calverton, new York. These cars were retrieved, processed and stored Insurance Automobile auctions, which specializes in working with such cases. The company signed a deal with Riverhead to lease the airport, then all the cars will be auctioned online.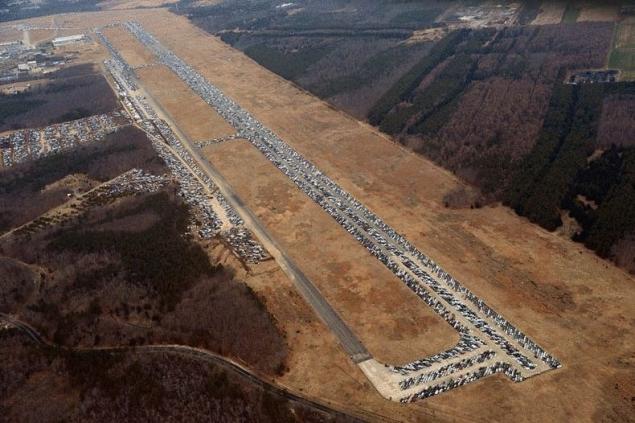 Damaged by hurricane sandy cars here lasted more than two runways, with 2 and 3 kilometers respectively. The first area rented by IAA covers 54 acres (22 hectares) but the company later expanded its area of almost two times. IAA able to rent the runway because the airport is only open in the summer. The runway began to fill at the end of November but must be cleared by April when the runway opens for its direct purpose.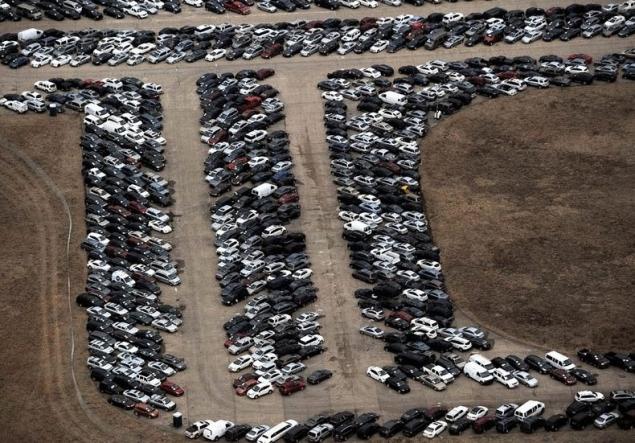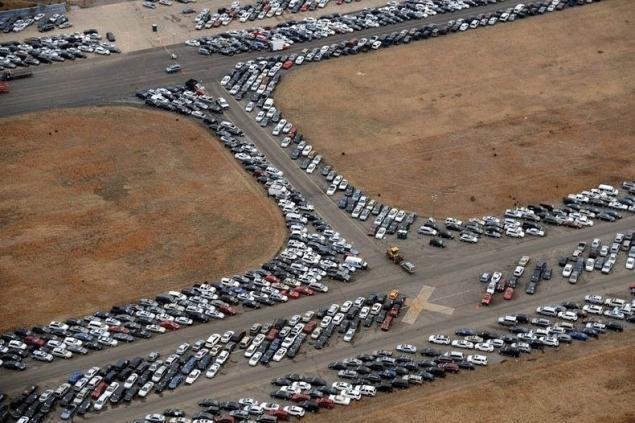 IAA is getting rid of the vehicles at bargain prices, such as 2,025$ for once-almost new Jeep Grand Cherokee 2012. The auction takes place in long island in Medford, and buyers typically have three to five days to pick up restored cars from the runways of the airport.
Hurricane sandy was one of the worst storms to ever strike the U.S. East coast for several days in late October. Killed more than 110 people, was flooded subway system of new York and electricity for hundreds of thousands of people. The insurance company paid more than $25 billion in compensation.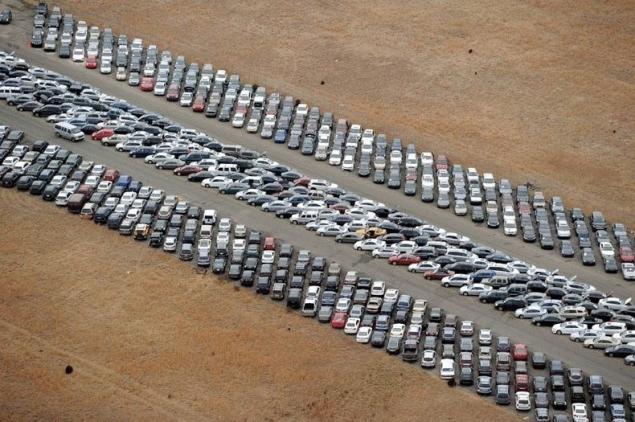 Source: /users/104