Sometimes people with strong load simply forget about some matters. And it happens that the workload is no need in order to forget.
In order not to forget, we glued pieces of paper on the fridge, on the computer monitor, in mirror, in General, in those places near which most often stop and spend the time that would surely be read and not forgotten. But owing to the fact that we are in these places often reminiscent of post we are used to it and usually ignored it at the right time. But what to do?
How can we remind ourselves that the chicken at 16:00 you need to put in the oven, or magazine to work to bring? Alternatively, you can glue the reminder his forehead, or right there to write them. With the new invention from Kim Seong-Min to such extreme measures as the reminder on your forehead, will not have to go.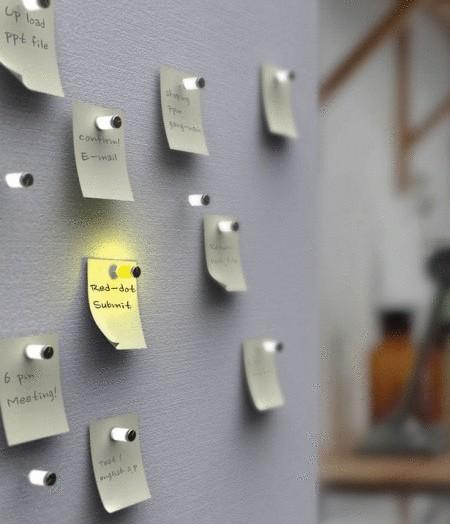 Title of invention "It's Time to Read Me", which translates as: "Time for me to read." This useful thing is the payment, by clicking on which you can set the desired reminder time. As soon as it comes, your accessory will light up, and you will realize that it is time this article. By the way, it fastens the paper notes. Thus, even with ten or twenty notes, you will not miss the time when you will need to pay attention to one or the other.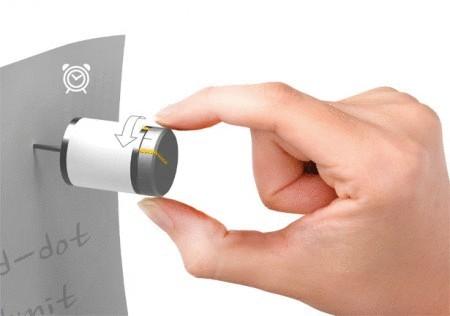 "It's Time to Read Me" is, of course, conveniently, but this thing is an alternative to taking notes in phone. Everyone can choose for themselves what suits them best, sound an alarm, or a way with the light near paper.
Perhaps with "It's Time to Read Me" still easier to deal with, if it wobbles something that needs to be done in the next day, as these notes are much faster. If something needs to be done in a month, it is better to use reminders on your mobile phone.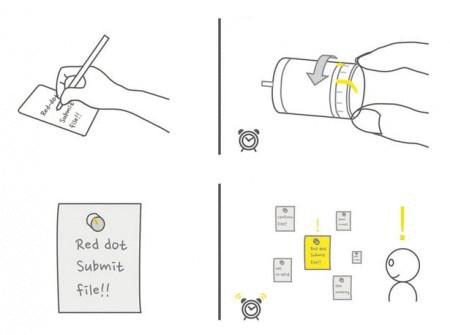 Source: /users/104