Google unveiled today a list of the most popular videos on YouTube this year. There are two rankings: global and Russian. Naturally, the main media of the year – Gangnam Style by singer PSY. Factory Korean pop stars works like a clock: on the other end of Eurasia it is not bad at all opposed to the American show-Bizu, now finally, bypassing old-fashioned charts and rotation, K-pop smash hit has won the love of the people around the globe.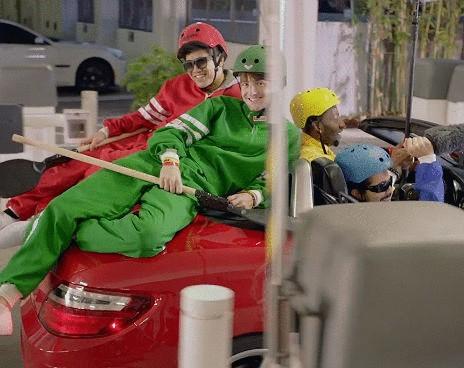 Unexpected result: 3rd place world ranking KONY 2012 is not a music video, a documentary about Ugandan war criminal Kony, which is suffering many of his countrymen. I want to be happy for 7th place in the Russian rating. "Runaway bride reads rap" – strictly speaking, this is the only example of folk art from the entire chart. Team YouTube, summarizing the main trends, recorded a parody of Gangnam Style with Psem in the role of Psi and other leaders in the role of parodying the leaders of the rating.
Well, and here are the winners. Let's start with the world ranking.
1. PSY – Gangnam Style (up To a billion quite a bit left)2. Somebody That I Used to Know – Walk off the Earth (Gotye – Cover)3. Kony 20124. "Call Me Maybe" by Carly Rae Jepsen – Feat. Justin Bieber, Selena, Ashley Tisdale & MORE!5. Barack Obama vs Mitt Romney. Epic Rap Battles Of History Season 26. A Dramatic Surprise on a Quiet Square7. Why You Asking All Them Questions8. Dubstep Violin – Lindsey Stirling – Crystallize9. Facebook Parenting: For the Troubled Teen
10. Felix Baumgartner's Supersonic Freefall From 128k' – Mission Highlights
And this favorite videos of users in Russia, Ukraine and the CIS:
1. The main bomb of show business, of course, "Masha and the Bear" – "Big wash"2. Vladi Caste – Compose Dreams /ft. Ula from Wow Band (clip, official)3. Who are you? Come on, goodbye!4. Eurovision 2012 – Russia – Buranovskie Babushki – Party For Everybody5. I want to laugh five minutes!
Source: /users/78