In the framework of the project "Sustainable Sydney 2030" in the Australian city of Sydney is undergoing major reconstruction, which aims for the next 20 years to transform it into one of the most liveable green cities in the world. One internal project has overcome an important stage on the way to their contribution to the environmental plan. A development called "One Central Park", received a 110-ton steel heliostations design, assembled on the morning of 1 February.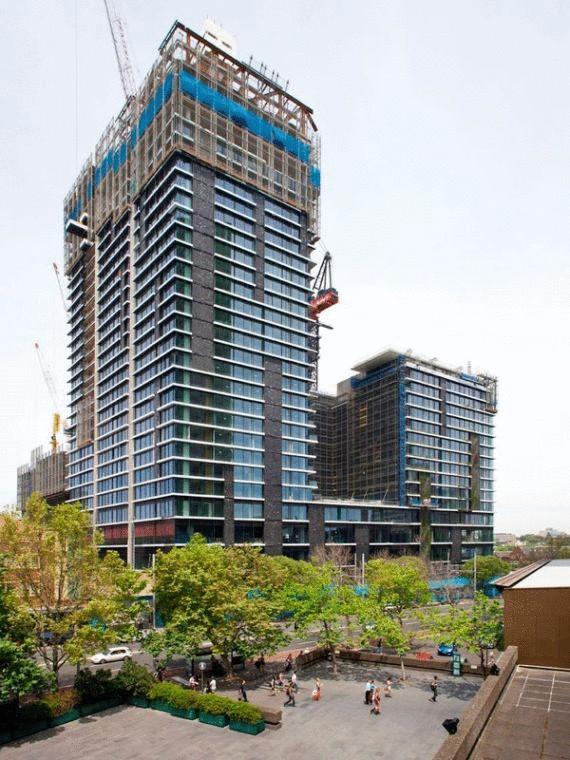 Designed by the French architect Jean Nouvel, the cantilever platform is mounted at a height of 100 meters on the 29th floor of one of the two residential towers. The platform forms the basis for the outdoors and supports a heliostat that will use the system of mobile mirrors to capture sunlight and its direction on the gardens in Central Park for a whole year.
Design for Central Park created to achieve the highest environmental ratings and the cost of the technology amounted to 100 million Australian dollars. Central Park will use eco-friendly innovations including water recycling, solar panels and plants tri-generation of energy, involving the simultaneous production of three forms of energy: electricity, heat and cooling.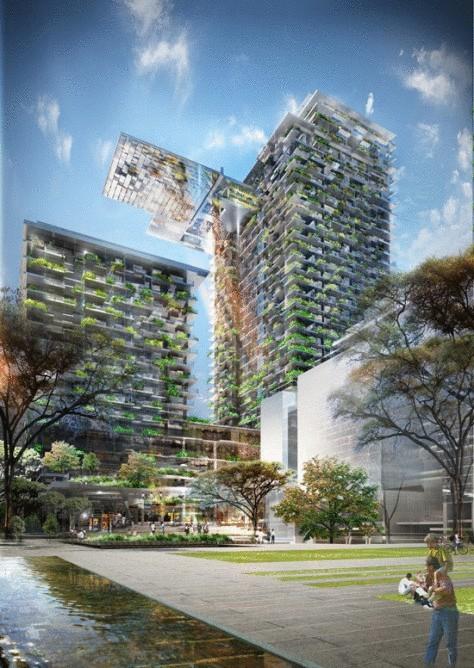 The tri-generation system can provide electricity, hot water, space heating and air conditioning. The heat from the electricity generators, which could be lost, captured and used for heating water, and cooling using absorption chiller the temperature down enough to use it in air conditioning systems.
In addition, development plans, programmes for the exchange of vehicles, pedestrian and cycle paths to reduce traffic. Sydney Sustainable Vision aims to reduce greenhouse gas emissions by 50%, to increase the supply of renewable energy, to make the processing tanks source of 10% of all water and build 48000 homes by 2030.
The project was joined by 12 other property owners in the framework of the Cooperation program Improvements Buildings Sydney (Sydney's Better Buildings Partnership), which aims to achieve a 70 per cent reduction in carbon emissions in Sydney by 2030.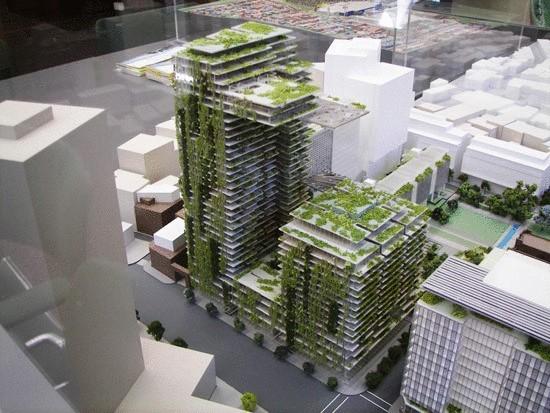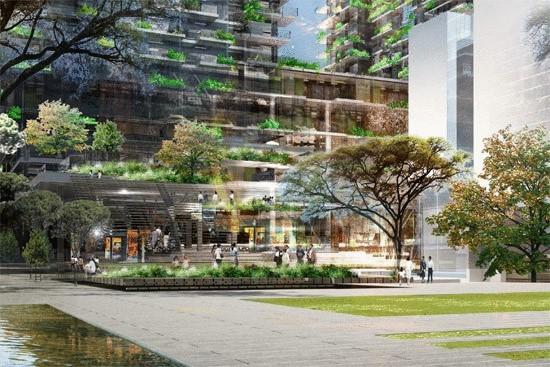 Not surprisingly, the actual Park space in the framework of the development should create urban shelter by analogy with Central Park in new York. 640 square metres of the Park will be equipped with chess boards, outdoor cinema, shops, places for music and support local fauna. At night, the heliostat will act as a canvas for a light show designed by the French artist Yann Kernel. According to the French theme, Patric Blanc has already designed and installed vertical gardens which grow on the East and West facades of the smaller tower. It is planned 21 vertical garden.
With the expected increase in the population of Sydney over the next 25 years to 1.1 million, the draft Sustainable Sydney 2030 should become the leading approach to the issues of urban planning and reconstruction.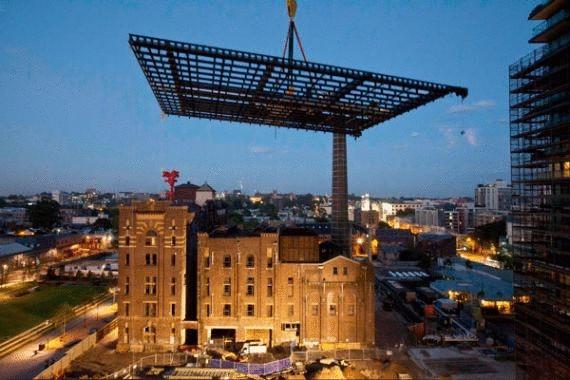 Source: /users/104