Artificial trees can of course look very nice, but with this, smelling of pine needles tree never compare.
Selection of the most unusual Christmas trees, real and unreal.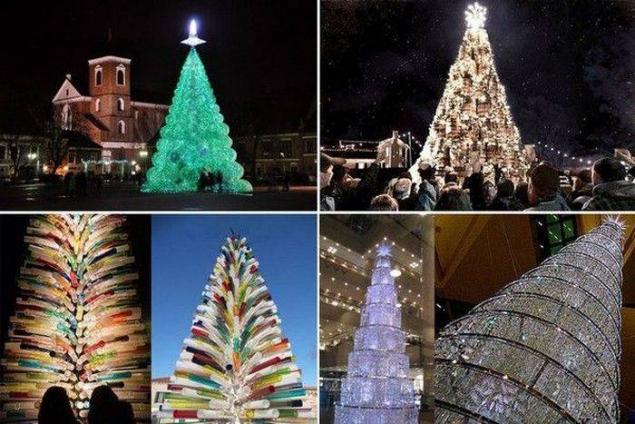 Christmas tree made of 40,000 plastic bottles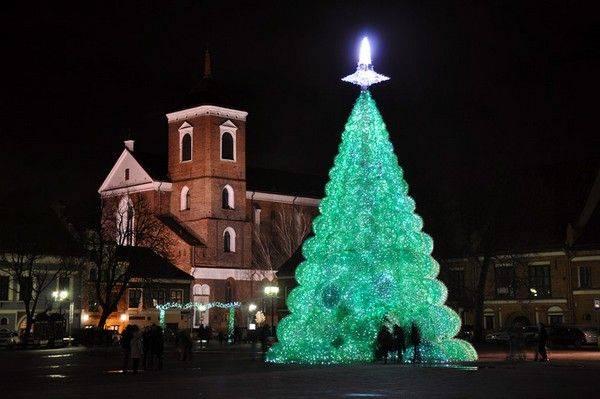 In the Lithuanian city of Kaunas in the square in front of the shopping center installed a Christmas tree out of 40,000 used plastic bottles. Of course, the residents of this city on the day throwing more and more of the packaging. Still, such an example can be placed in imitation.
The most expensive Christmas tree in the world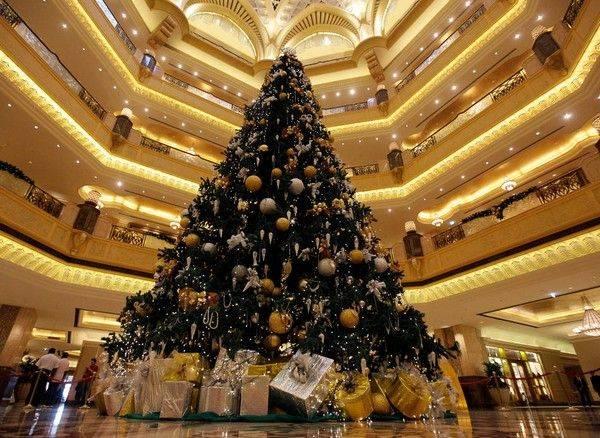 The hotel Emirates Palace Hotel in Abu Dhabi was established in the world's most expensive Christmas tree. Its cost was 11 million US dollars. The fact that it is not decorated with the usual Christmas decorations, and jewelry from world famous manufacturers. Steal them, however, will not succeed - in the Emirates Palace Hotel is a very good protection.
Christmas tree made from whiskey barrels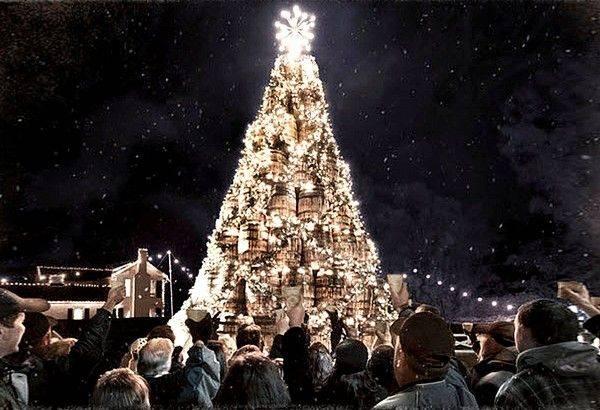 A small American town of Lynchburg (Tennessee), known worldwide as the home of whiskey Jack Daniel s. And, of course, in this village it was created Christmas tree made from 140 barrels to said liquor inside. The discovery of so many unusual object was celebrated by hundreds of liters of Jack Daniel s.
Tree of shopping trolleys