Moscow streets began to decorate the eve of holidays. In the center, on Tverskaya Street, and several neighboring pedestrian streets decided to put a live tree. In general, the desire to decorate the streets is very commendable, but the realization once again let us down ...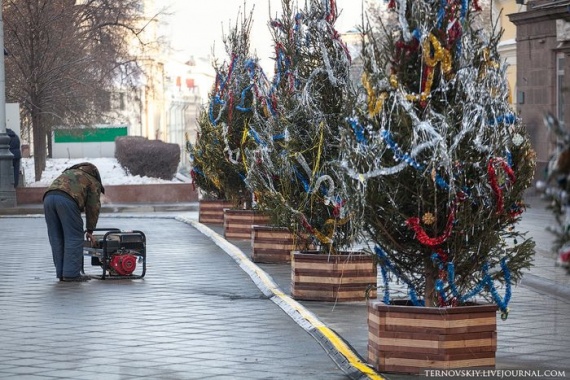 Our potential beauties now look like the worn and exposed to the dumps trees in March. All because of a complete lack of taste in those who engage in their decoration.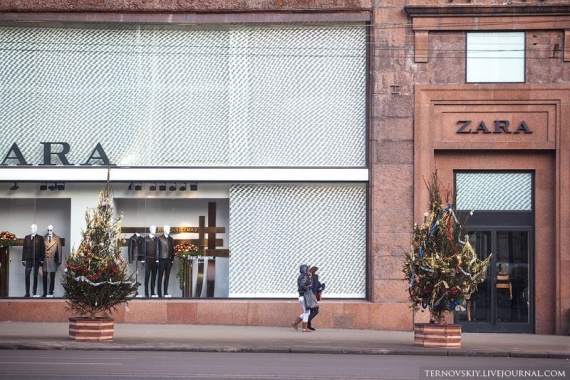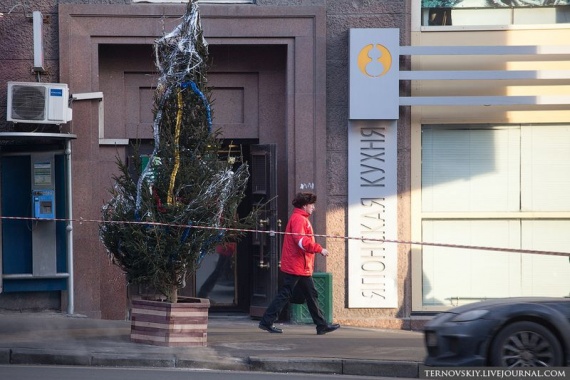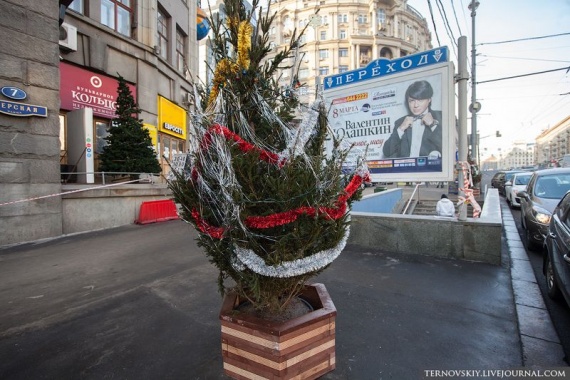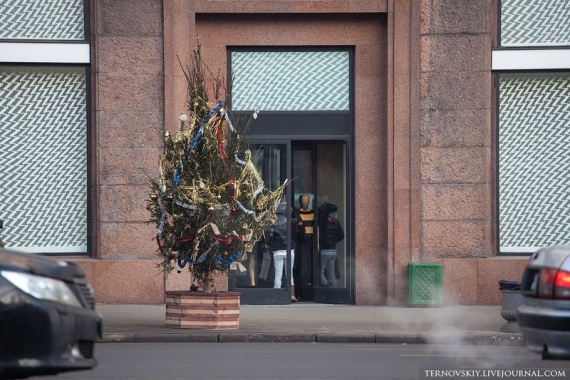 Some stores are gradually added to the tree their advertising garbage.