In childhood each of us was a young naturalist, with the joy and excitement in watching with a magnifying glass over the lives of bugs and spiders. Modern children are much more addicted to the virtual and not the real world. But these two elements can be combined. And designer Chang-Hsuan Pai created an electronic magnifier iSCOPE, using a mobile phone iPhone.
There are now a number of special cases for the iPhone that includes a small but functional lenses and turning your mobile phone into a kind of this camera. And the device iSCOPE, on the contrary, converts is the brainchild of Apple into the lens, or rather, a magnifying glass to explore nature.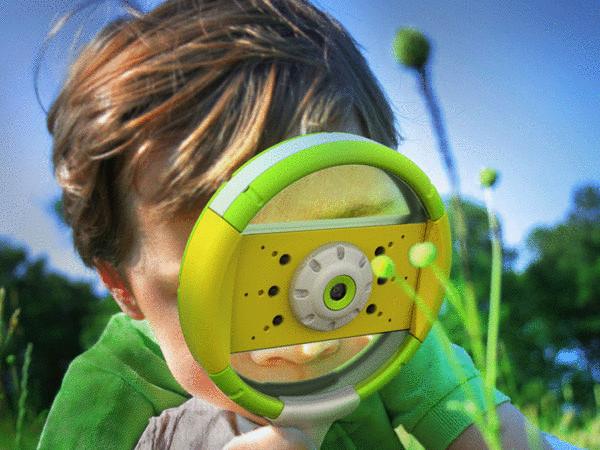 Device iSCOPE offered designer Chang-Hsuan Pai, desperate to force their children to get involved with nature. The virtual world they seemed much more interesting than real. And so, being an engineer, Pai decided to combine them in one device.
He created a special frame, round holder with handle where you can insert the mobile phone iPhone to last has turned into a magnifying glass of a naturalist.
Chang-Hsuan Pai has also developed special software for this smartphone, to with iSCOPE, you can not only consider the flowers and insects, but also to increase them, take photos and even share images with friends on social networks.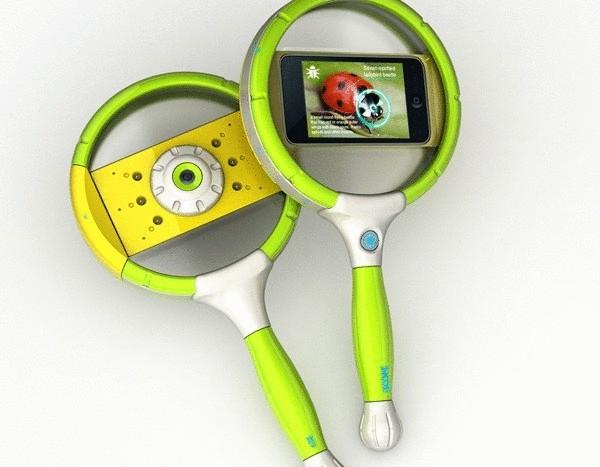 And, most surprisingly, children Chang-Hsuan Pai gladly began to study the nature around them with an electronic magnifier iSCOPE, seeing it through the prism of the virtual.
Source: /users/740