Israeli designer made a huge gift to the military reporters and people who live in areas with bad crime situation. Frail Raam (Hila Raam) has created the Rhino Skin backpack, which can protect its wearer from bullets and shrapnel.
The military and police from gunshot wounds protecting armor, and that will help ordinary people who were caught in the crossfire on the street? The designer Sickly Raam is the answer to this question – the Rhino Skin backpack!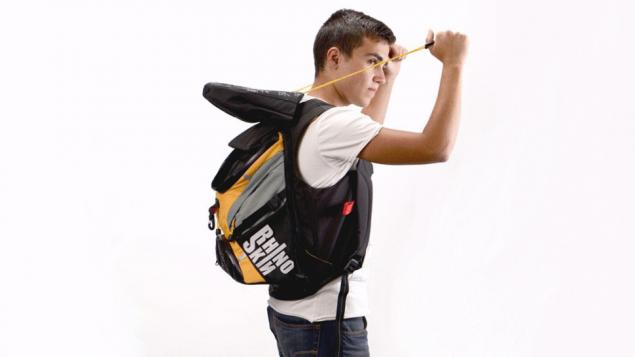 Don't try that protective backpack Rhino Skin (in translation from English – "skin of a rhinoceros") was created by the designer is from Israel. Indeed, in this middle Eastern country the situation on the streets is poor. Yes, and the bombing of Jewish towns on the Palestinian side is also not stop. But because the presence of such attribute, the locals can be a matter of life and death.
Rhino Skin backpack, which has a wall fortified with Kevlar inserts, which are able to protect the wearer during emergency situations. This bag can be expanded so that protective elements are closed all the vital organs of the human body – the head, liver, heart, back, kidney and so on.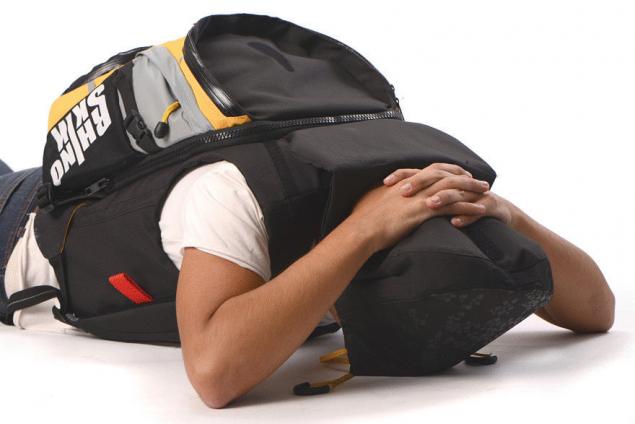 Protective case, in peacetime, covering the backpack from the top, in a matter of seconds can turn into a Cape on his head, which will protect it when hit by fragments and bullets. Guarantee, of course, not completely, but to survive with the help of this bag, the chances are much higher than without it.
Source: /users/413